---
---
In Conversation with Aymie Centre Manager of Guardian Prahran
11th August 2019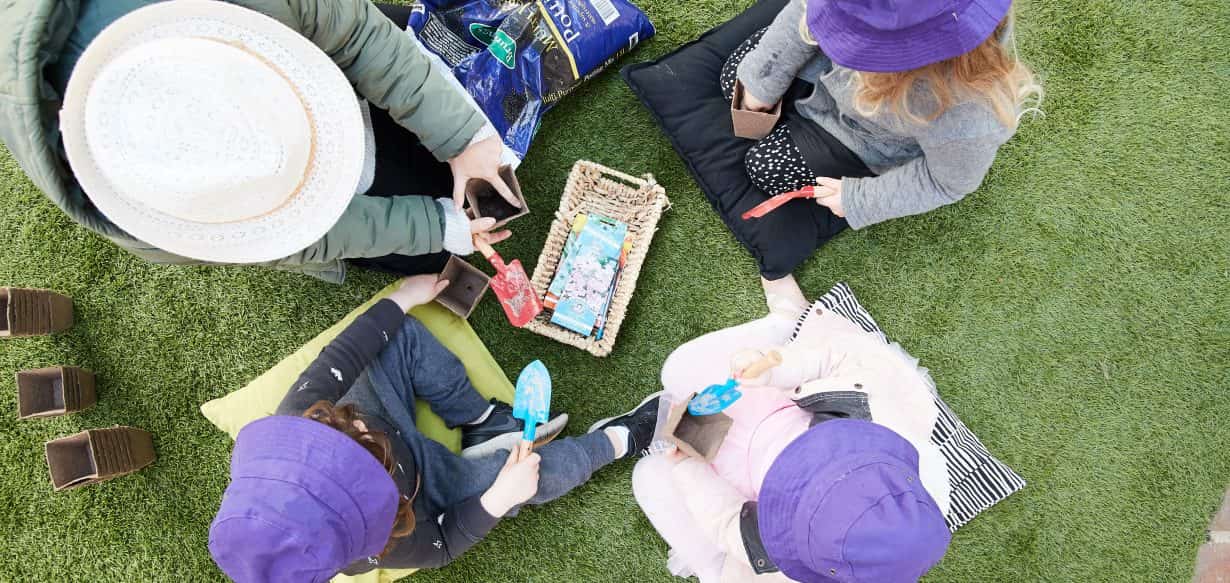 Aymie is the Centre Manager for Guardian Prahran, a light-filled centre which features a workshop area, vegetable gardens, a worm farm, and two pet bunnies. Aymie took a few minutes out of her busy day to share insights on her career background, her education approach and a few fun facts.

Tell us about your time working in early childcare and education so far and what inspires you each day?
My career in early education and care began over 10 years ago in my hometown in England. After a short stint working in the beauty industry, I quickly realised that my passions lay elsewhere. I started working for a small service that was founded by a former headteacher. She had a passion for education and created a safe, warm environment that promotes children's individuality, creativity and talents. I was supported to complete my studies in early education and care whilst working full time. This was a valuable opportunity as I was able to transfer the theoretical knowledge into everyday practice. I worked with the same company for seven years and was given many opportunities to gain experience and develop my skills. I worked with each age group, took on the role as Special Educational Needs Coordinator and was later promoted to Assistant Manager whilst running the kinder room.
My partner's work gave us the opportunity to move to Australia in 2015. After a month of living in Melbourne, I started working for Guardian. Once again, I was fortunate to work with passionate, dedicated and knowledgeable people that supported me to grow and develop as an Educator and Manager. I worked across four centres and was promoted to manage Guardian St Kilda North prior to transferring to Guardian Prahran.
I was attracted to Guardian as I align with many of their values. They have a strong belief that children are holders with rights and are seen as capable, competent and individual beings. Guardian equips its Educators with the tools and knowledge to create an aspirational framework and curriculum that will support children to gain skills for an ever-changing world. Guardian further values the significance of strong partnerships with parents and making connections with the community, which is a strong focus for us at High Street.
What have you learnt about children during your early childcare and education career and how would you sum up your approach/passion to helping them on their learning, emotional, social and life journey?
Working with children is so fulfilling and the everyday lessons they teach us are so valuable. Most importantly, they have taught me to live in the present moment. To listen, to wonder and to know that with a little determination and creativity we can resolve anything. I believe an environment where children can thrive must foster a sense of belonging where the Educators have a genuine interest to get to know them and their family. An environment, like ours at High Street, must be nurturing, responsive, predictable and stable. A place where children have freedom to explore and ponder together. I believe authentic relationships must be built with the families to ensure the best outcome for the child is a mutual goal and can be tailored to each individual. I enjoy creating these connections and strengthening my social community.
What are you most excited about working with children on/teaching children about and why?
There is not one particular thing I enjoy teaching children, as I like the surprise of what the children want to learn. I enjoy the challenge, the investigation and seeking the answers together.
5 quick fun facts about Aymie
Finding the courage to move to Australia is one of my biggest achievements and something I am very proud of.

I enjoy food! In particular, spicy foods and chilli sauce.

I enjoy crafts and often like to knit, crochet and sew (even though I am not very good at it!).

I love ballroom dancing and practiced it for three years.

On the weekends I enjoy spending time with close friends, visiting the Mornington Peninsula wineries and making delicious meals.
---
Looking for the right Childcare Centre for your Family?
Submit your details and a member of our Concierge Team will be in touch to discuss what you need and how we can help you experience something more than childcare.

We'll be in touch soon.
You May Also Want to Read This