A Fruit and Vegetable Paradise at Paradise Early Learning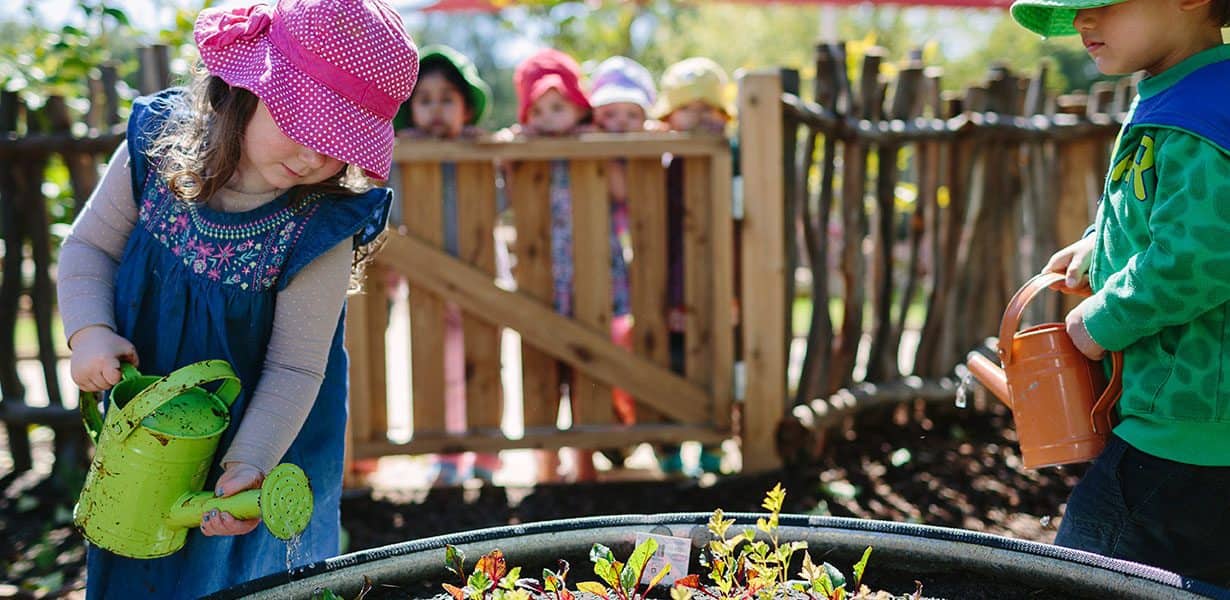 Setting children on the path to a lifetime of healthy eating begins at a very early age. At Paradise Early Learning Child Care Centre & Kindergarten, a centre in Adelaide, children have been exploring the colourful world of fruit and vegetables as part of the 'Eat a Rainbow' program.
The program, which is a collaborative work between Country Health SA and the Department of Education & Childhood Development Early Childhood, is a simple and effective way of promoting fruit and vegetables to young children.
Early Childhood Teacher, Emma Crescitelli says this program is a way of promoting fruit and vegetables to children and families. "From a young age, the children are learning that different coloured fruit and veg are needed to grow strong and healthy. Our aim is to increase the intake and range of fruit and vegetables in children," says Emma.
Through their 'rainbow adventures', children are exploring the many colours of fruit and vegetables in a fun and supportive way. Children are developing their palates and healthy eating habits, their sense of being and belonging as well as overcoming fears about trying new foods.
There's also an opportunity to share cultural, community and family values related to growing, cooking, preparing and eating fruits and vegetables. Emma says, "Children are also learning that they can change their minds about the foods they like and dislike."
From tomatoes to radishes, pomegranates, snow peas, persimmons, mandarins and more, the children have been expanding their horizons when it comes to eating. Families at the centre are really enjoy the program too with many commenting on how their child at home is now trying/enjoying more fruit and vegetables. A few families have even been donating food for this experience too!
Plans for a community garden
The Paradise Community Centre is in the process of receiving a grant from the council to reinvigorate the garden. Once this has passed, Emma says they are hoping the children will play a big role in the setting up, planting, and care of the garden.
The garden will also be a lovely place for children to visit as part of the centre's regular excursions, says Emma. She adds, "We are hoping that the children become aware of sustainable practices through caring for a community garden. These children will be a part of the future and they will have input into how our city, country and planet will be cared for."
Learn more about Paradise Early Learning Child Care Centre & Kindergarten
To discover this fantastic early learning centre in Adelaide and to book yourself in for a tour, head here.
Looking for the right Childcare Centre for your Family?
Submit your details and a member of our Concierge Team will be in touch to discuss what you need and how we can help you experience something more than childcare.

We'll be in touch soon.