Excursions, a Book Exchange and Community Pantry at Love Kids Chadstone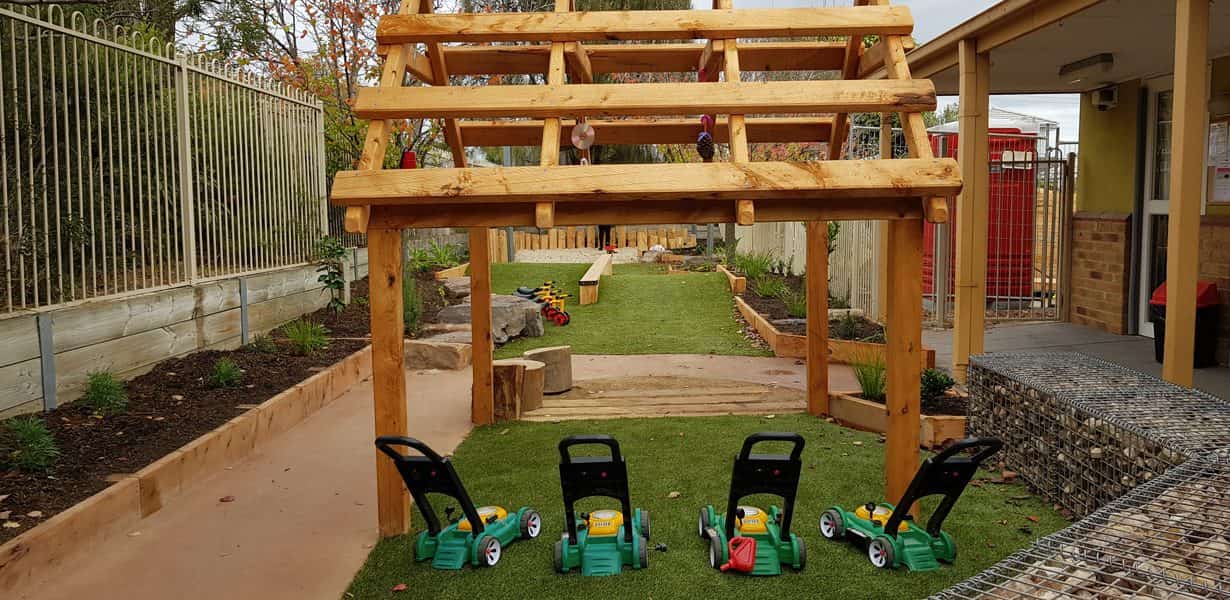 Love Kids Chadstone engages in meaningful play-based experiences to develop a love of learning that lasts a lifetime. Inspired by the Reggio Emilia approach and Boulder Journey Schools, the Curriculum supports investigation, curiosity and letting each child follow their unique interests.
Exciting Excursions
To experience the world beyond the centre, and to expose our children to their wider context, the kinders have been venturing out on nature walks. It may not be far, but there's been a whole lot to see on the way – a multi-sensory delight of sights, sounds and smells. Children love connecting with the natural world, and by interacting and becoming familiar with the area surrounding the centre, they're building a sense of community and belonging.
A Committed Team
Centre Manager, Mara Santo says, "We pride ourselves on our highly qualified and caring educators at Love Kids ELC."
As professionally-certified early childhood education specialists, they're dedicated to giving children the best start in life through loving care and learning development. Mara adds, "We have nine educators here at Love Kids who have been working with this centre for over five years now and they just love it."

Community Connections
We like to instil in children that the world is bigger than themselves and emphasise the importance of improving the lives of people less fortunate. That's why we feature fundraising and other charitable interests as part of our daily learning, with a focus on the Starlight Children's Foundation. Having first-hand experience from an early age means empathy and giving become a natural part of life. "We also have a Australian Clothing Recycling Bin at the centre for families where families can donate the recyclable clothes to the community," says Mara.
Pantry and Book Exchange
In the interest of sharing, reducing waste and igniting a sense of excitement and conversation around commonalities, Love Kids Chadstone families are active exchangers. Families can bring in and take home any items from the pantry; from excess fruit off abundant trees to a jar of jam made from a multitude of berries.
In the addition to the pantry, there is also a book exchange at the centre. Mara says, "We also have adult and children's book exchange which is open for both children and Families to exchange their unwanted books with any books of ours."
A Centre Pet
Centre pets, Peter and Milo, have gained hero status at the centre. But it's not just about cute ears and fluffy tails – learning to properly care for a pet works wonders for child development and is a childhood rite of passage. The love, consideration and learning experience that goes into nurturing another living being is second to none and creates lifelong memories. Furthermore, experts say that a child's physical, social, emotional and cognitive development are all be encouraged by interacting with a pet.
Music and Movement
Each week, on Tuesdays and Wednesdays, the Happy Feet Fitness Program comes to visit. Bringing with them a whole host of physical activities and musically themed adventure classes, the children look forward to these sessions. Allowing us to bring health and fitness to the forefront, these classes get the children to be active while taking part in a musical journey.
Learn more about Love Kids Early Learning Centre – Chadstone
To discover more about our incredible early learning centre in Melbourne, or to book a tour, head here.
Looking for the right Childcare Centre for your Family?
Submit your details and a member of our Concierge Team will be in touch to discuss what you need and how we can help you experience something more than childcare.

We'll be in touch soon.