Starting School: What is 'Social and Emotional Readiness'?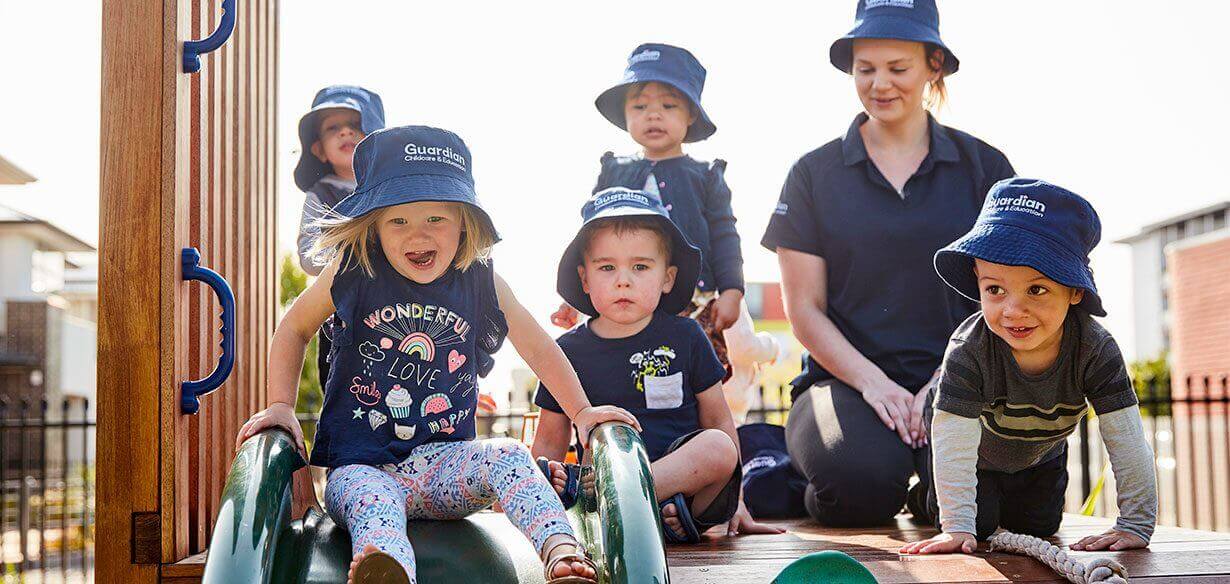 The first five years are fundamental in the development of every child. It is during this foundational time that children leap and bound ahead when it comes to their motor, communication and language, cognitive, and social and emotional skill
s.
Of particular importance when considering the transition to formal schooling, is the social and emotional elements of this equation. This is all about how a child begins to understand who they are, what they are feeling (and why), and what to expect when interacting with others. 
During this time, children are beginning to: 
Initiate and maintain relationships

 

Feel, express and 

manage

 their emotions

 

Explore their environment with increasing curiosity.

 
Positive social and emotional development is crucial during this period for a number of reasons. Understanding who they are and their place in the world has a direct link to a child's: 
Se

lf-confidence

 

E

mpathy

 

Resilience

 

Friendship

s
It also has an impact on their ability to develop in other key areas which are important when it comes to success inside and outside of the classroom, including academic outcomes. In fact, strong national and international research shows the biggest determinant for a positive transition to school, and for later success at school and in life, is that young children need to be socially and emotionally ready.   
For that reason, the Guardian curriculum has a strong focus on the development of skills and aptitudes in children that will prepare them for success as they transition to formal schooling. Teaching and learning is simply not what it used to be, so we have adapted our methods, programs and practices accordingly. 
Our curriculum guides teachers and educators' teaching strategies to be flexible and responsive to the uniqueness of individual learning styles, backgrounds and interests of every child. This approach to early learning is also supported by teachers in the early years of school, who endorse the need to move beyond teaching content and isolated skills, towards supporting children to develop strong social and emotional skills that will stand them in good stead as they move through school, employment and life. 
"

We know G

u

ardian children will be prepared with the skills to cope with change and to remain curious. They will be able to take initiative, become involved, work collaboratively with others and to take on leadership roles. They will be willing to try new things and will be the problem solvers and innovative thinkers our world will need

."

 

Kathryn Waugh, Guardian Head of Quality and Curriculum 
However, our dedicated Preschool and Kindergarten Program can only do so much. It is parents and caregivers who play the biggest role in social and emotional development because they offer the most consistent relationship in a child's life. 
 
So, how can parents and caregivers help nurture their children to develop a healthy level of social and emotional literacy in the lead up to formal schooling? 
Show 

affection and 

be 

nurturing

.

 Depending on the age of your child this could mean h

old

ing them

, comfort

ing them

, talk

ing

 and sing

ing, or simply giving 

them your

 undivided attention.

 

Be responsive and p

r

ovid

e 

your 

child with the opportunity to learn new skills

,

 while staying within arm's reach

. For example, put their clothes on their bed and allow them to dress themselves. This sort of activity develops independence, pride and self-esteem.

 

Support your child's developing skills

 

through

 'unhurried time'

. It might take you longer to get out of the house in the morning by allowing your toddler to put their own shoes on, but the payoff is a child who is developing n

e

w skills and 

abilities

.

 
Lead by example.

 Show

 (don't tell) 

your 

ch

i

ld how to 

tak

e

 turn

s;

 listen

 to them and respond accordingly; 

resolv

e 

conflict

 

calmly. Children learn more by observing the adults around them, than just being told what to do.

 
Lastly, remember your child is unique, rich in potential, and is developing at their own rate. When your child is ready, the transition to school is sure to be a happy and positive one.  
In the meantime, we're here to help your family get the most out of this exciting period in your lives. Being four years old only happens once and children have every right to enjoy their childhood. We all have a responsibility – as families, Teachers and Educators – to ensure they are equipped for success now and in the future. 
Looking for the right Childcare Centre for your Family?
Submit your details and a member of our Concierge Team will be in touch to discuss what you need and how we can help you experience something more than childcare.

We'll be in touch soon.