Let's investigate and discover: learning science through fun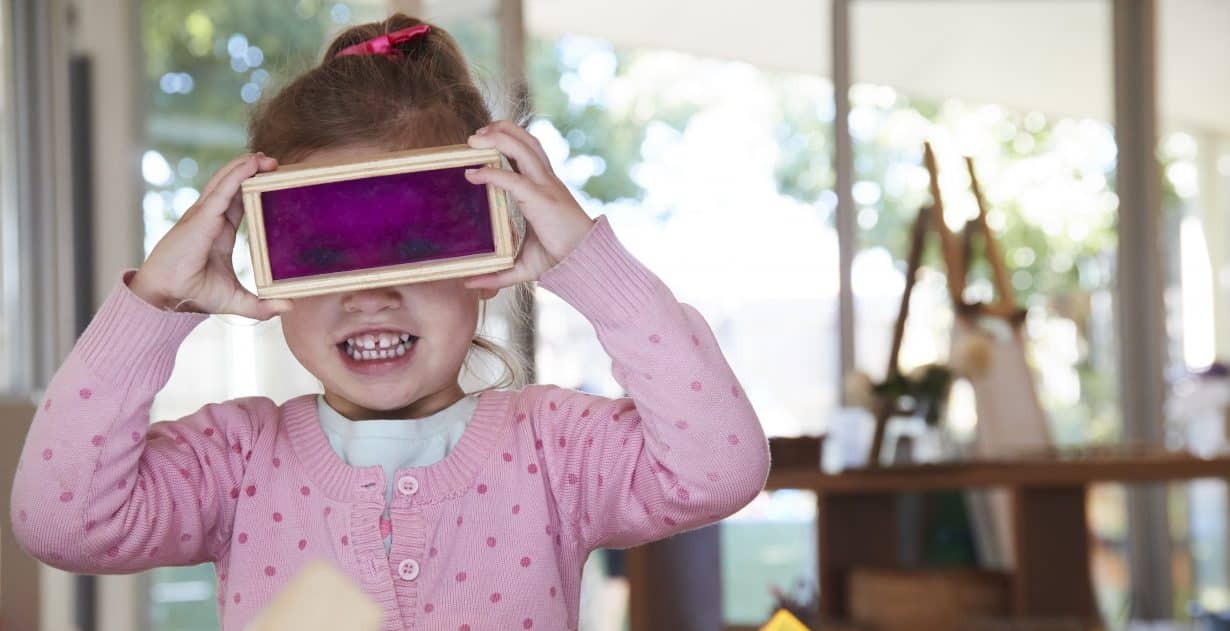 Remember science class, back in your school days? Staring blankly at your huge textbook or looking at your watch, counting down until the end of the lesson…
Well, rather like a chemistry experiment, we are blowing up that old idea that science is boring!
In fact, we think that science is incredibly fun, interactive and appealing to children from a very young age. Children have a natural curiosity for how things work, and their minds are always questioning. What a perfect starting point for a lifelong passion for science!
National Science Week is on right now. It's an annual celebration of all things science and technology. Running from 13-21 August 2022, Science Week is designed for everyone of all ages to get involved. Right across Australia, there are events, activities and talks taking place each day, inspiring over a million people to get involved.
This week's focus on science is a great prompt to think further about how we can support children to engage with science and its many wonders.
You are never too young to start experimenting and discovering!
We embed science-based experiences into fun and play-based learning in our Centres across all age groups. Why do we do this? Well, partly because it's incredibly exciting and engaging for children, but there's also a bit more behind it…
Children are intuitive and skilful researchers
You've probably witnessed your children digging around in the garden, watching the contents of a bottle exploding after shaking it, or deflating a balloon and letting it whizz around the room. They are curious as to what they are seeing, and what the results are.
When children are given opportunities to explore their environment and ask questions about the world around them, they are engaging in the scientific process. And when these opportunities are embedded into fun and play-based learning experiences, children can develop a love for science that will last a lifetime.
There is a lot of research out there demonstrating that children naturally engage with science-based ideas and processes in their exploration of the world. Early Childhood Educators build on this natural interest by incorporating scientific concepts into daily play-based learning.
Children's curiosity is ignited by environments
No doubt your child asks you many questions daily, about what is going on around them, whether it be at home, or out and about.
By providing opportunities for children to investigate their surroundings and ask questions, we can help them build critical thinking and problem-solving skills. Children should have access to spaces and resources that inspire and challenge them; a curious mind is an active mind!
Children develop key life skills
Communication, collaboration, numeracy and literacy! We all want our children to develop these skills as they grow, to get them ready not just for formal schooling, but for life!
Embedding science in our learning is not only fun, but it also provides opportunities to support literacy and numeracy along with collaboration and communication. Science-based experiences provide many opportunities for children to practice these skills. For instance, children can work together to follow the steps of an experience, communicate with each other about their observations, and develop problem-solving skills as they absorb different concepts and ideas.
Try this at home!
Children can build on these skills through many different experiences. Here's some fun experiments for our budding mini scientists (and their families!) to test out at home:
Crazy Crayons: discover how to make brand new crayons from old, broken pieces
Erupting Chalk: observe how icy chalk can create fizzy drawings
Jumping Pepper: explore static electricity in a fun way
We bet that your little researchers can teach you a thing or two about science along the way. It's all about having fun, asking questions and trying out different ways to find answers – no stuffy lab coats or periodic tables required!
Have a happy Science Week!
Looking for the right Childcare Centre for your Family?
Submit your details and a member of our Concierge Team will be in touch to discuss what you need and how we can help you experience something more than childcare.

We'll be in touch soon.