Great Trainees start here
Find your next job at Guardian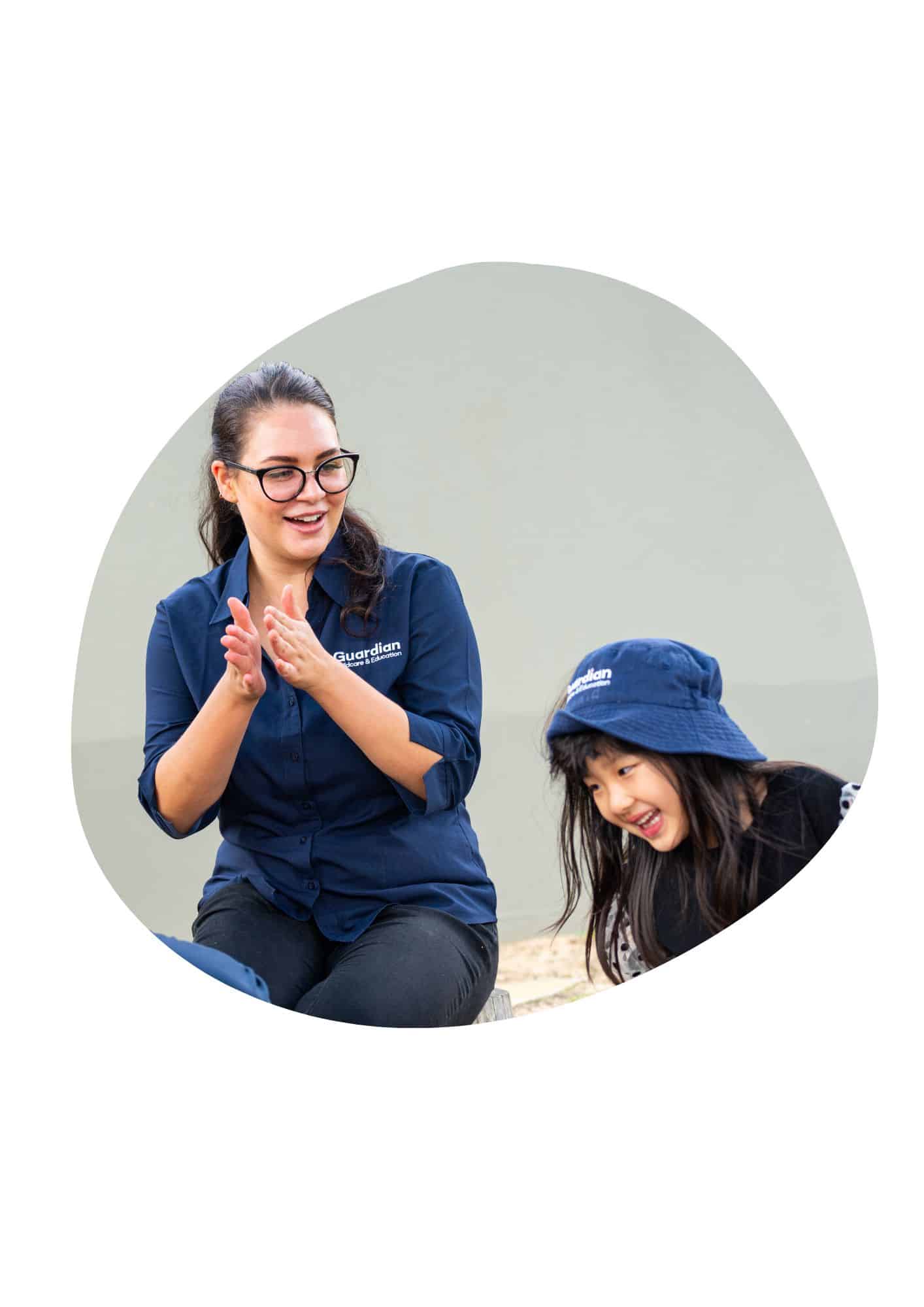 Get your career off to the best start
Each day, you will have the cherished privilege of building lasting and meaningful relationships with children and families, supporting them to be brave, curious, and imaginative in their learning. The skills children need to grow and thrive are changing rapidly, so we need brave Teachers and Educators who can inspire a child's curiosity and enthusiasm for learning. Through our Trainee program, you bring passion. We'll support you in developing your skills. In return, we'll give you a great place to work, incredible colleagues, and benefits.
We are dedicated to supporting your professional development as we understand that learning is a lifelong journey. With our 18-month Trainee program, you will learn on the job and receive a nationally recognised Certificate III qualification in Children's Services. We pay for the course, and you will receive an hourly rate for all hours worked.
Or, if you are a high school student in Year 10 or above, we have a School-Based Trainee program suitable for you. You will work at a Guardian Centre one day per week, learn on the job, and receive a Certificate III qualification in Early Childhood upon completion.
Find a role near you.
Trainee Roles
Guardian for you
Free, online, self-paced professional learning through Early Childhood Australia.
Educational support to undertake Diploma and Degree programs.
Mentoring and peer support opportunities to develop your professional skills.
Discounted fees at our Centres for your child.
Reward and recognition initiatives to acknowledge the value of your contribution to our purpose.
Free and confidential Employee Assistance Program to support your health and wellbeing.
Find a role near you.
Trainee Roles
Find your next job at Guardian