4th October 2019

In Conversation with Millie Centre Manager of Kids Club Torquay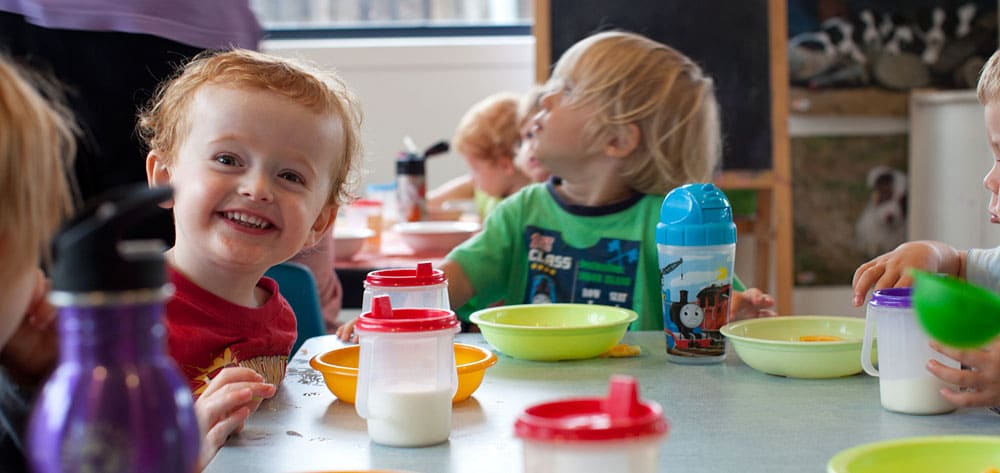 Millie is the Centre Manager for Kids Club Torquay, a light-filled centre which features a recently renovated outdoor space, herb and vegetable gardens, and a pirate ship. Millie took a few minutes out of her busy day to share insights on her career background, her education approach and a few fun facts.
Tell us about your time working in early childcare and education so far and what inspires you each day?
I began my career in early childhood with a school-based apprenticeship in years 11 and 12. I did my placement hours at Kids Club Torquay for two and a half days a week, and after graduating at the end of 2008, I began working here on a casual, then permanent basis. Three years later, I moved to London to work as a nanny and travel. After spending 18 months overseas, I returned to my job at Torquay and worked my way up to the Centre Manager role in 2017.
This is all I know – my entire career has been in early childhood, and I've worked with the same company since starting out. What inspires me everyday is the families and the children. I'm a big believer of forming and building relationships. I try to get into rooms as much as possible, as I have a really great relationship with families and special bonds with the children.
What have you learnt about children during your early childcare and education career and how would you sum up your approach/passion to helping them on their learning, emotional, social and life journey?
I've watched the curriculum change over so many years. The most important thing is supporting the children, and you can only do that once you get to know their likes and dislikes, and know them on a personal level. My teaching approach changes to cater for each individual child, but being interested and respectful is always key.
What are you most excited about working with children on/teaching children about and why?
I love watching children's development, and think it's really special that we get to be a part of that. At the centre, we keep portfolios for all of the children, and it's always lovely being able to reflect and see how much they've learnt throughout the year. At the end of the day, forming bonds and connections with the family is the most rewarding to me.
5 quick fun facts about Millie
I love cooking, and am quite an adventurous cook. I'm half Italian, so I know how to cook pasta from scratch, but really I'll cook anything that tastes good.

I love travelling, and it's something that I've always loved to do. So far I've been to Europe, South America, Asia, Mexico – and I never want to stop.

On the weekends I split my time between relaxing at the beach and at the home I recently bought.

My main focus at the moment is decorating, sourcing furniture and making my new house a home.

I'm quite a social person and am always busy doing things with friends and family. I love to catch up with mum and dad once a week for dinner, and regularly visit Newcastle to see my sister and niece.