The Benefits of Choosing an Early Learning Centre Close to Work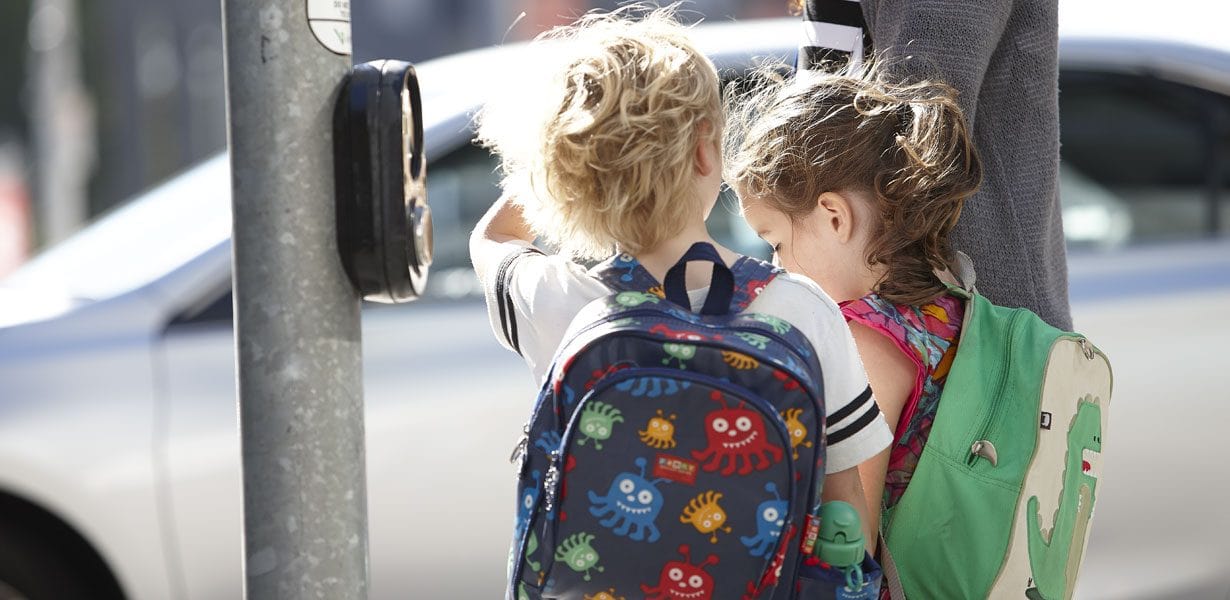 Do you choose an early learning centre that's close to home or close to work? It's a debate that has plagued parents since the beginning of childcare history. While there are arguments for both sides, there's nothing more exciting for a child than jumping on a bus and heading in to work with mum or dad. And, it turns out, there are several benefits for parents when it comes to choosing CBD centres.
Bringing your child on public transport into the city might seem a little daunting, but early learning centres located in the CBD or close to work offer many great benefits.
"Our centres in the CBD provide children with all of the necessities of the day, including meals, nappies, formula, hats, sunscreen etc. This means that families don't need to travel with large bags when commuting into the city," says Krissy Andrews, Centre Manager at Guardian Early Learning Centre – Barangaroo.
There's also the extra family time (and peace of mind) that comes with having your child close by, as well as the wonderfully rich city backdrop that urban centres are built around.
Commuting with your child gives you extra work and family time
A CBD centre often means extra time at work before you have to rush off to collect your little one. It means you can make that last meeting, pick up your child, and spend some quality time with them on the commute home.
Drop-offs are also less stressful, allowing you to spend a few extra minutes settling your child in, safe in the knowledge that travel and traffic are done and dusted.
You can visit whenever you want
At Kent Street Early Learning Centre, nestled in the heart of Sydney's CBD, Centre Manager Tara Carbone loves the fact that parents can stop in during their workday. "We have an open-door policy when it comes to visits, which means parents can pop in and out as they choose, perhaps even stopping in for lunch with their child."
At Barangaroo, Krissy welcomes four or five families each day. "We have families who stop by every lunch break – not only our breastfeeding mothers but also families who are just stopping in for a lunchtime play or to enjoy a meal with their children."
What's more, choosing a city-based centre allows parents to participate in activities and events that they might otherwise have missed if their child attended a centre further from work (think Easter parades, nutrition nights, lunch and learn sessions and more).
The CBD is a wonderful place for children to explore
Guardian early learning centres offer older children the opportunity to participate in cultural activities happening around the city, including parades, Christmas and New Year celebrations, as well as visits to botanic gardens and art galleries.
And no, you're not sending your child to a glass and steel wonderland for the day either. Guardian centres are designed to reflect the natural environment, even in a city setting. This includes plenty of natural and recycled materials and loads of greenery, including 'living spaces' like veggie patches, worm farms and sandpits.
"Out here at Barangaroo we even have plants hanging from our roof, lining windows, and filling the documentation wall," says Krissy. No wonder she has so many parents visiting for lunch!
Travel isn't the nightmare you think it is
City-based services offer flexible arrangements so families can safely pick up and drop off their children each day. These include on-site parking or drop off zones located in or around the centre, storage for prams, and even parking validation for nearby pay stations.
Centres are also located within walking distance of major bus and train terminals with a view to offering families flexibility in getting in and out of the city with their children.
Sydney CBD: Exceeding the National Quality Standard
Every one of Guardian's CBD centres (with the exception of Barangaroo – which has yet to be assessed) has been rated as Exceeding the National Quality Standard (NQS).
The NQS is a benchmark for early education and care and helps to give families a better understanding of quality service and to make informed decisions about the services that are caring for their children. Centres are rated in the following key quality areas in which we were rated Exceeding in all areas in all centres:
Educational program and practice
Children's health and safety
Physical environment
Staffing arrangements
Relationships with children
Collaborative partnerships with families and communities
Leadership and service management
We are very proud of our centres for achieving this exceptional result!
Interested in exploring one of our Sydney CBD centres? Head here and book yourself in for a tour.
Looking for the right Childcare Centre for your Family?
Submit your details and a member of our Concierge Team will be in touch to discuss what you need and how we can help you experience something more than childcare.

We'll be in touch soon.