Tips to Encourage Children to Drink Water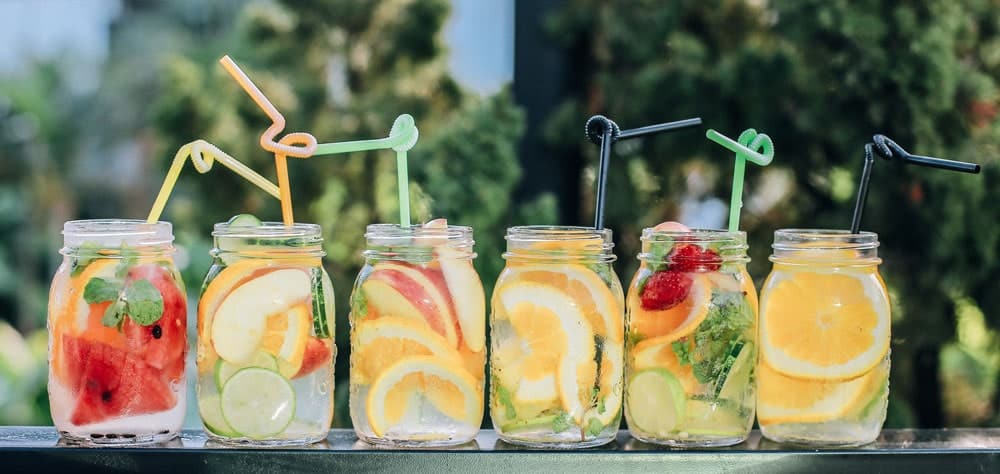 The recommended daily water intake for children aged between one and four years old is four cups a day, according to Better Health Victoria. This is particularly vital during the hot summer months here in Australia.
We asked Kate, Centre Manager at Guardian Rouse Hill South, to share her tried and tested tips for encouraging children to drink more water during the summer months. 
"My ideas for work often come from my experiences as a mother at home. I feel like if something is important to me as a parent, then it'll most likely be important to the families at our Centre too," shares Kate.
"Coming into summer, I always watch how much water my girls are drinking. I feel like I'm always reminding them and asking how much they've had to drink at school."
"When introducing new ideas or habits to my girls, I try to find a way to make it theirs."
"For example, one of my daughters likes to make potions with herbs from our garden – so I gave her a jug and encouraged her to make a potion to have for dinner. Come dinner time, everyone had three glasses each of her magic mint water."
"One of the girls and I have matching drink bottles. Since they're the same size, we regularly check in with each other to see how much we've drank throughout the day, and often turn it into a fun competition to see who can drink the most from their bottle."
"My youngest loves tea parties, so we added pink food colouring to water and pour it into tea cups. It's all about making the experience fun and giving a sense of ownership to the children."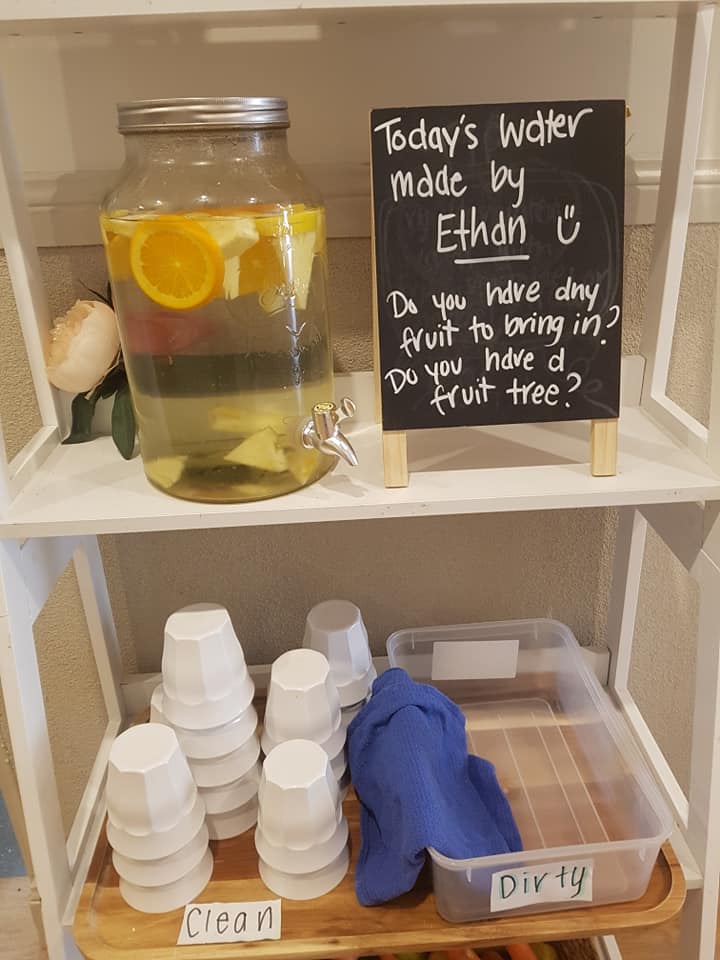 Kate has shared some creative tips for families to use to support their child's water intake.
Coloured ice cubes.

You can either stick to one colour, or experiment with mixing different food colouring to make something completely new.

Flavoured ice cubes.

Either using slices of fruit or herbs straight from the garden, flavoured ice cubes are a healthy way to add some excitement to a regular cup of water.

Shaped ice cubes.

There are so many fun ice-cube trays available now, including animals, objects and patterns. I've seen some great silicone trays at Kmart too.

Use frozen fruit chunks as ice cubes

. Frozen grapes and watermelon balls are a favourite of mine. The children can scoop out the watermelon using a melon baller, which is an entertaining activity in itself.

Ice blocks

. A summer staple. You can get creative here, using fruits, a little fresh juice and water to create a delicious snack.

Soda water.

Bubbles are fun, especially if you make your own soda water.

Silly straws.

Make it an adventure and take your child shopping to pick out one or two special novelty straws to use especially for water.

Fun drink bottles.

Again, let your child pick out a special drink bottle, just for water. You'll want to find one that your child can use confidently and ideally, fill up themselves.

New cups.

Change it up and buy some new cups. You could even source a retro punch bowl and have it set up in the kitchen with water and ice cubes, allowing the children to scoop water into their cup when they're thirsty.

Flavoured water.

Just like the flavoured ice cubes suggestion, but with less waiting time. Purchase a clear dispenser then add fruit, herbs or even vegetables to the water each morning. This gives children the opportunity to learn how to use taps too.

Tea party play.

Fill teapots with water and have your child practice pouring and drinking.

Water tracker sheets.

There are an abundance of printouts available online – or you can make your own. Make sure you set up one for yourself too – not only will you be role-modelling, but it will remind the busiest of families to have a drink.

Conversation.

Kids love a chat, and bringing up the subject of water over mealtimes is always good conversation starter. Ask your child questions like, "Did you know that our brains need water?" "Do you have a favourite drink bottle? Why is it your favourite?" "Sometimes when I feel cranky, a cold glass of water helps me feel better. What about you?"
Looking for the right Childcare Centre for your Family?
Submit your details and a member of our Concierge Team will be in touch to discuss what you need and how we can help you experience something more than childcare.

We'll be in touch soon.