Kids Time McKinnon Experiment with Outdoor Naps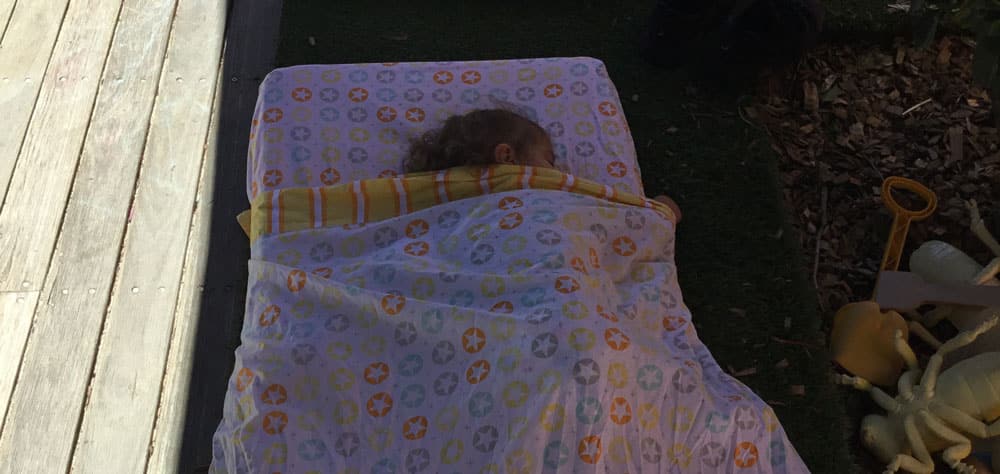 After reading about the benefits of outdoor naps, the team at Kids Time McKinnon decided to take advantage of the beautiful spring weather and host the toddlers' naps outside.
Educational Leader, Rosanna, shares details and findings of the experience.
"The children and Educators were exploring the change in seasons, and how the temperature was warming up," shares Rosanna.
"We decided to take advantage of the lovely weather and look at organising nap time for the toddlers under the shade in our yard."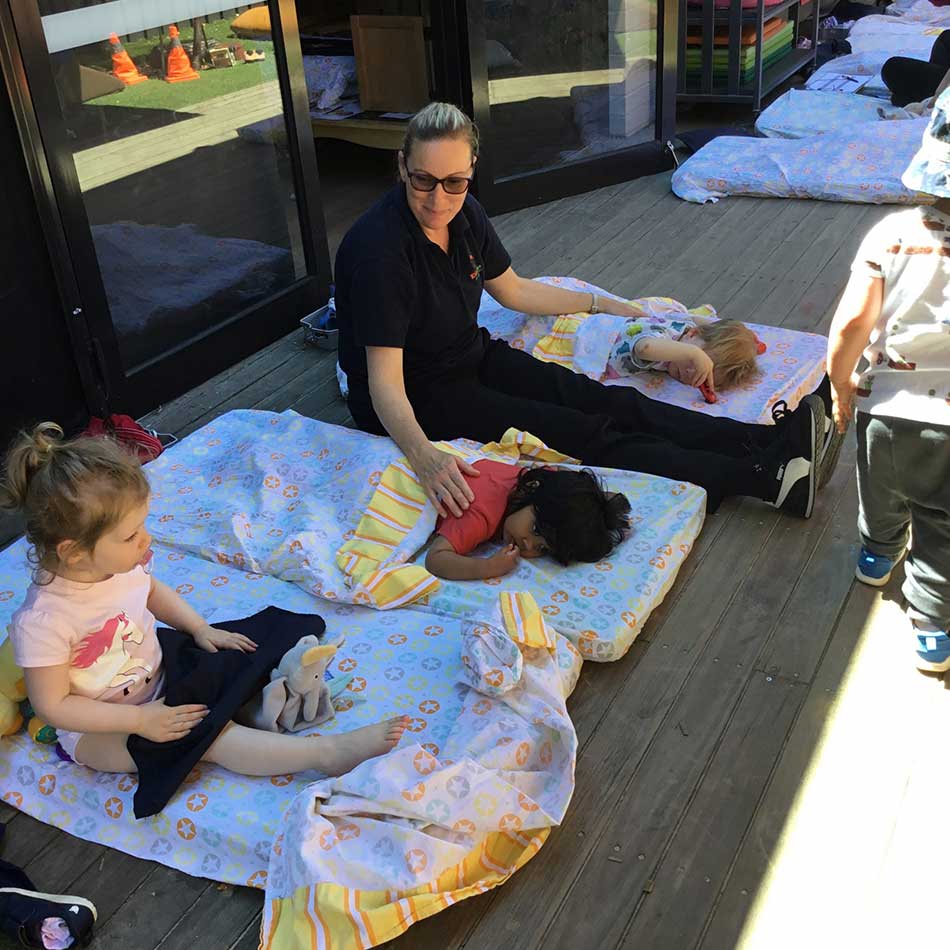 Before outdoor naps could be added to the program, the team had to explore several factors, including how much shade would be provided, how much space would be required, SunSmart procedures and any potential insect appearances.
After ticking all of the practical boxes, various discussions were had with the children to ensure they had a voice and were part of the decision making process. Finally, they were ready to put their research to the test.
"Outdoor naps are very common in Nordic countries," explains Rosanna.
"The theory being that napping in fresh air reduces coughs and colds by increasing white blood cells and, therefore, supporting a child's immune system to fight off infections and diseases better."
"Also, the numerous sensory stimuli that children are exposed to outdoors can promote self-soothing and deeper, longer sleep."
Rosanna and the team found that most of the children settled quickly and comfortably in the outdoor setting, and slept for longer periods of time. Once awake, they were energised and refreshed, which enabled deeper afternoon learning experiences.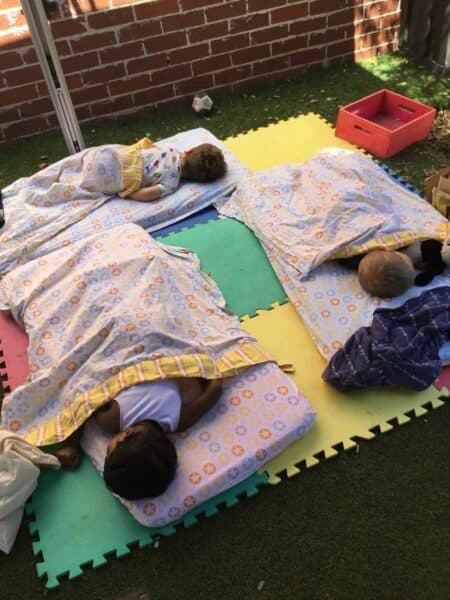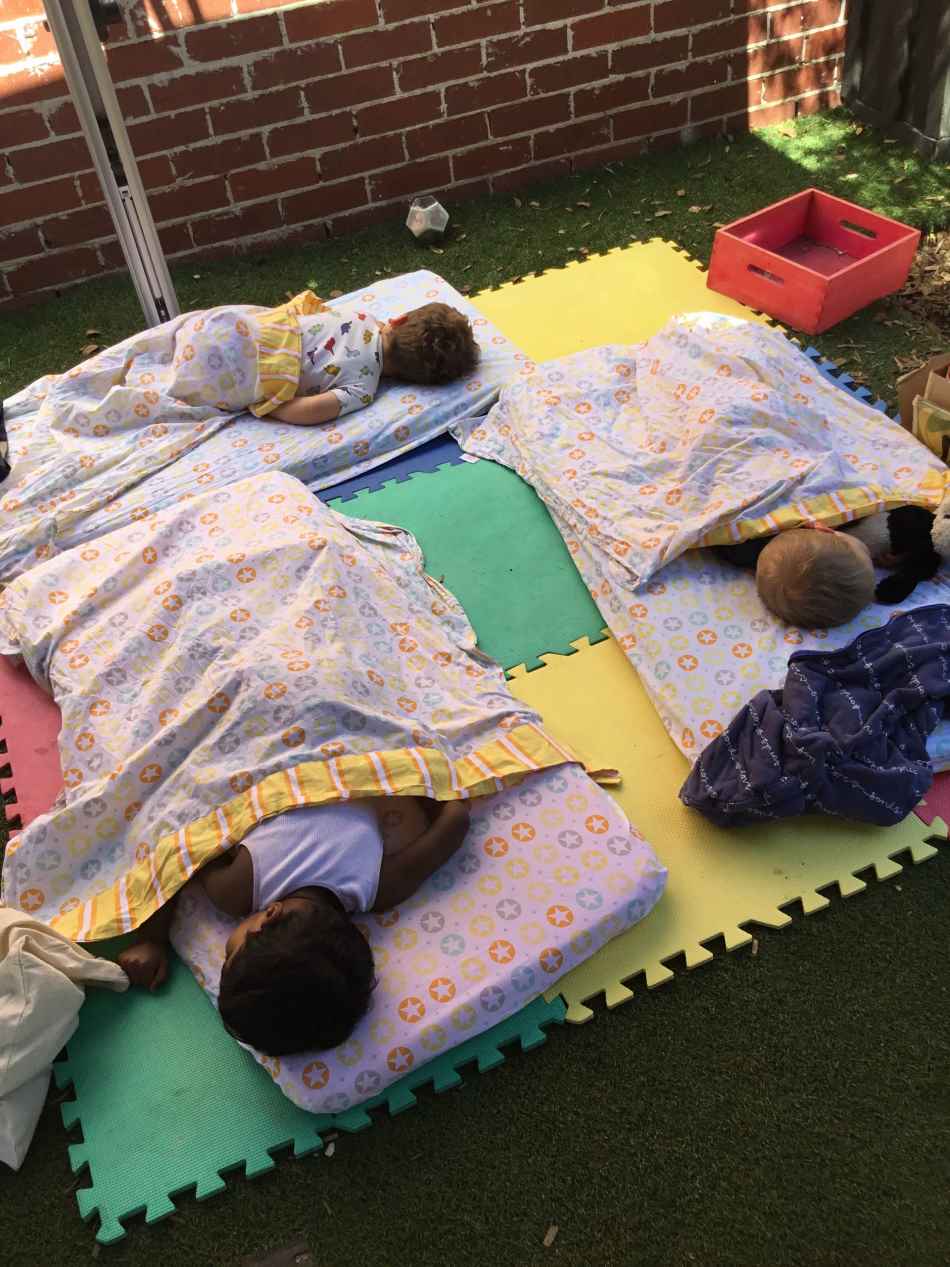 The Centre's outdoor naps experiment explored several learning outcomes, including:
Each child's comfort is provided for and there are appropriate opportunities to discuss and meet each child's need for sleep, rest and relaxation.

Children take on increasing responsibility for their own health and physical wellbeing.

Children develop their emerging autonomy, inter-dependence, resilience and sense of agency.
Rosanna and the team look forward to introducing outdoor naps to other rooms in the Centre when the weather is suitable.
Looking for the right Childcare Centre for your Family?
Submit your details and a member of our Concierge Team will be in touch to discuss what you need and how we can help you experience something more than childcare.

We'll be in touch soon.