Children's Apps You Can Get on Board With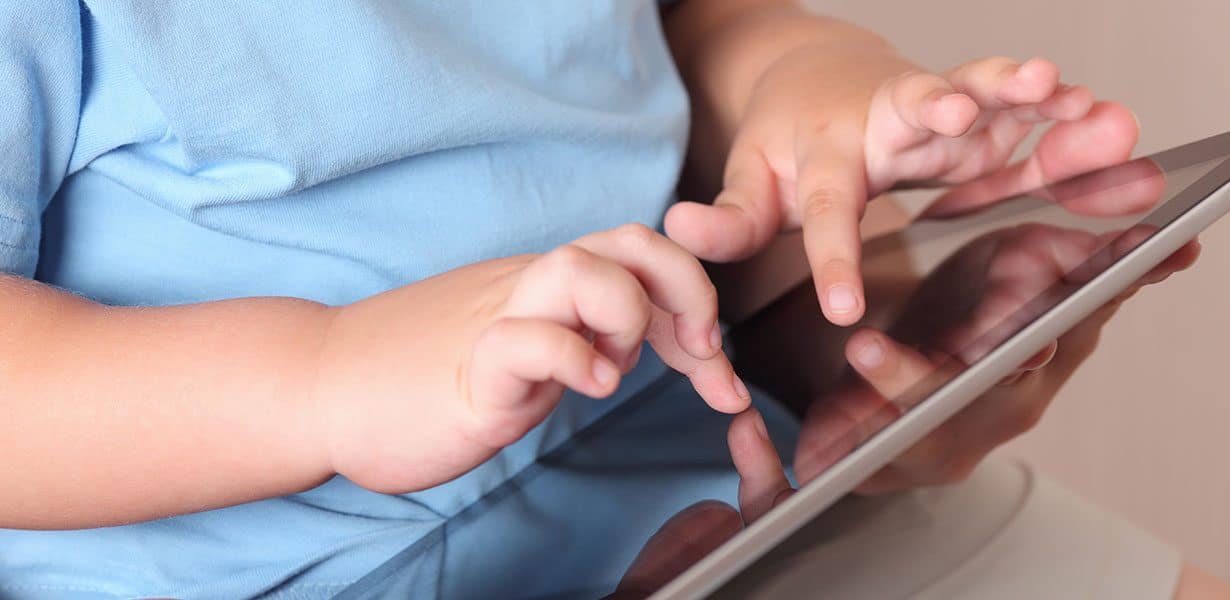 Despite warnings about too much screen time for children, not all technology is bad. We're surely not recommending hours of Assassin's Creed, but that doesn't mean your child can't learn and create online using children's apps.
The reality is, our children will be digital natives, born into an era where most jobs have at least some kind of digital element. Schools are changing the way they teach to make use of the incredible educational benefits of technology (think online research, interactive learning, and the ability to collaborate with children around the world).
There are actually more than 80,000 apps in the Apple Store alone that claim to have some kind of educational value. So how do you tell the good programs from the bad?
Watching how mentally engaged your child is when using the app is a good way to start. Is it just digital childcare, eliciting that zonked look from your bub as she watches a random set of hands unwrap Kinder Surprise Eggs? Or is she interacting with the content, planning her next move as she swipes left and right, seeking out the right answer? Many psychologists call this 'active thinking' and yes, it can even be done on the iPad.
Here are our top picks for quality digital activities and children's apps.
Make Sure They're Being Challenged
Apps that involve puzzles or some kind of building activity are great ways to promote problem-solving skills. My First Puzzles are a quality adaptation of classic jigsaw puzzles for children. There's also Tickle Tap Toddler Pack, which is loaded with a range of fun and educational games.
Help Them Learn the Basics
ABC Reading Eggs introduces your children to letters, sounds and simple word recognition. What's more, everything is said in a nice Aussie accent, which is a huge plus. Apps like MiniPiano turn a phone or tablet into keys with a number of easy-to-learn songs. The Dr Seuss set is also a wonderfully interactive range of read-along books that allows children to engage in different ways, including the ability to tap any item on the page and find out what it means.
Indulge in a Bit of Creative World Building
Create-a-Monster, My PlayHome or the ever-popular Minecraft can really get children thinking. These don't have to be isolated pursuits, either. World building activities are a wonderful opportunity for you to sit down with your child, talk through what they're doing, and perhaps even contribute your own ideas.
Beware of In-App Purchases
Some apps that are free to download are actually covering costs via in-app purchases or external links to other games or websites. Sadly, there is little regulation around these marketing tricks so it's up to you to curb your children's ability to rack up mystery purchases on your credit card or iTunes account. Thankfully, it's fairly easily to block these purchases. Apple has a setting that allows you to simply turn off in-app purchases. Sometimes you have to pay more for apps that are free of advertising or purchase prompts. Although free apps are tempting, it's ultimately better value to make the initial outlay.
Need more inspiration? Commonsensemedia.org is a world leading, independent review site for a range of digital material.
Looking for the right Childcare Centre for your Family?
Submit your details and a member of our Concierge Team will be in touch to discuss what you need and how we can help you experience something more than childcare.

We'll be in touch soon.