Maintaining Covid-Safe Environments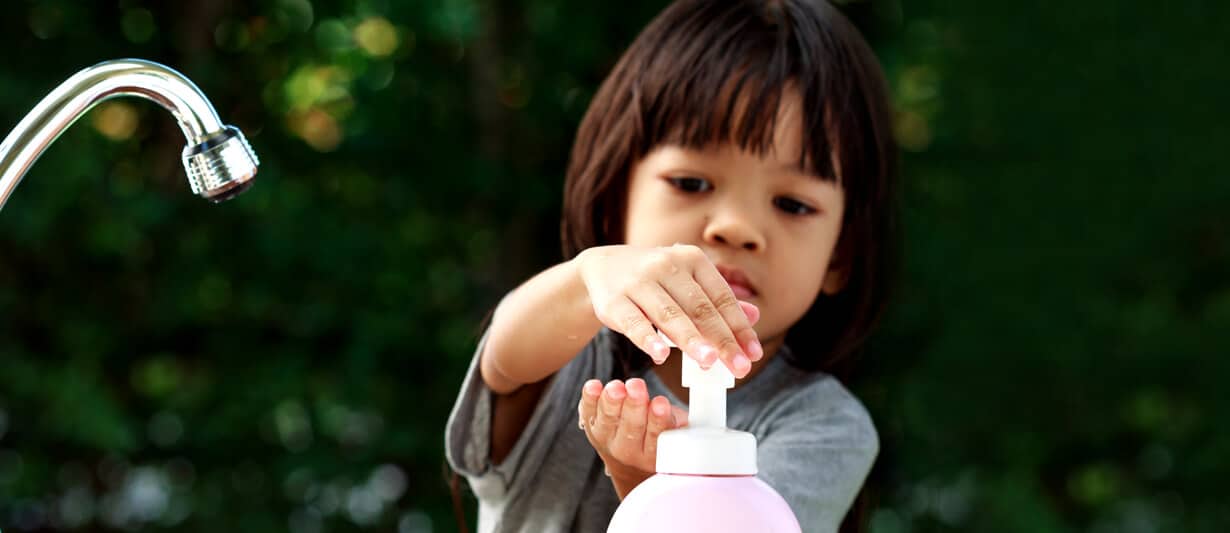 As we welcome the news of borders opening up again, we're keeping the safety of all of our children, families, and team members as our number one priority.
Where state Governments determine the appropriate COVID safe settings for those within the community, we may at times implement higher levels of COVID safe practices to protect the children in our care – particularly those who are unable to get vaccinated.
We're so appreciative of families and their co-operation with us during these times, and it's been such a joy to see the smiles on the faces of children as they come back and spend time with us in the centre.
COVID Safe Procedures Implemented in Centre
Across all of our NSW, QLD, VIC, SA and ACT centres, we've implemented a number of safety procedures to help us minimise any risk of exposure to families and children within the centre.
These include:
Implementing drop off and pick up zones outside of the learning spaces, with outdoor spaces being ideal if it is safe to do so.
Conducting wellness checks for everyone entering the building to ensure they are symptom free.
Responding quickly when signs and symptoms are identified so that risk is minimised for others, and that the unwell child/team members can seek appropriate care.
Undertaking regular touch point cleaning throughout the day.
Minimising the number of external visitors attending the Centre when possible.
Adults wearing masks inside when not teaching children, as well as where distancing cannot be maintained at drop off and pick up.
Increasing ventilation, air movement and time spent outside.
For Our SA Centres & Families
In addition to those procedures above, we also ask of families to:
Sign in via the QR code before entering the centre, in addition to our standard sign-in process through Kiosk.
Notify your Centre Manager or Educator Leaders immediately if you or a member of your household has tested positive to COVID-19, or if you have been classified a close contact of a confirmed COVID-19 case, and/or are awaiting a COVID-19 test result.
We are also continuing to support our team members to meet the mandatory vaccination deadline of 11th December as part of our commitment to health and safety.
For Our VIC Centres & Families
families may be aware that the Department Of Health & Human Services (DHHS) has changed the way that positive COVID cases are managed, under this new process:
If you or your child has been deemed a close contact, you are required to get a standard PCR test at a covid testing facility ASAP, and within 24 hours of being notified as a close contact.
Close contacts will not be required quarantine if your test result is negative, and you are asymptomatic.
It is strongly recommended that close contacts complete 5 days of Rapid Antigen Testing and continue to monitor for symptoms after being exposed.
Under these new recommendations, if we were to have a positive case within any of our centres, the centre will be allowed to remain open, and close contacts will be identified and be given instructions for testing.
They will then be allowed to return back to care upon returning a negative PCR test.
Committed To Creating a Safe Environment
We're continuing to review all policies and procedures on a regular basis to ensure that our approach is always in line with Government recommendations, as well as to ensure the utmost safety and wellbeing of our children, families, and team members.
Thank you once again to our families for continuing to work alongside us each and every day, we're so glad to have you back.
Looking for the right Childcare Centre for your Family?
Submit your details and a member of our Concierge Team will be in touch to discuss what you need and how we can help you experience something more than childcare.

We'll be in touch soon.
You May Also Want to Read This