Guardian Childcare & Education St Kilda North
Rated from Google 
Leading programs where children aged six-weeks to six years learn and discover through play.
Highly experienced Educators and degree-qualified Teachers support children to grow and thrive.
Safe, secure environments that support children's social and emotional development.
A specialist two-year kindergarten program that prepares children for school, with the benefits of long day care.
Hours
Mon to Fri 7:00 to 19:00
Address
580 St Kilda Rd
Melbourne, VIC, 3004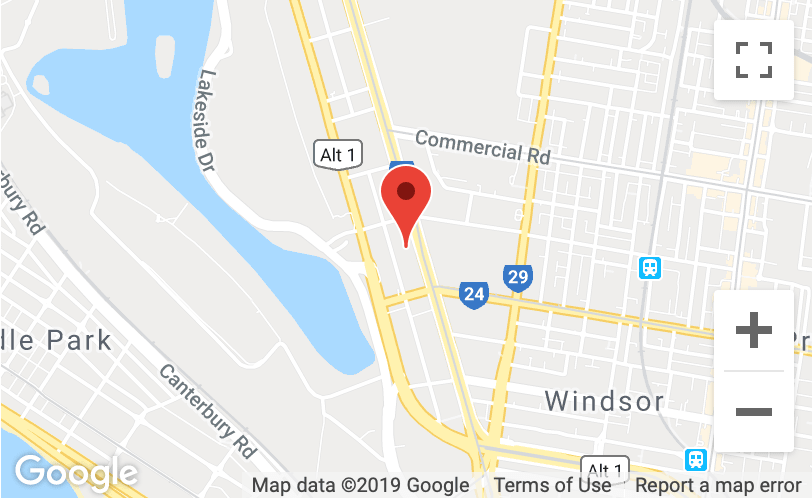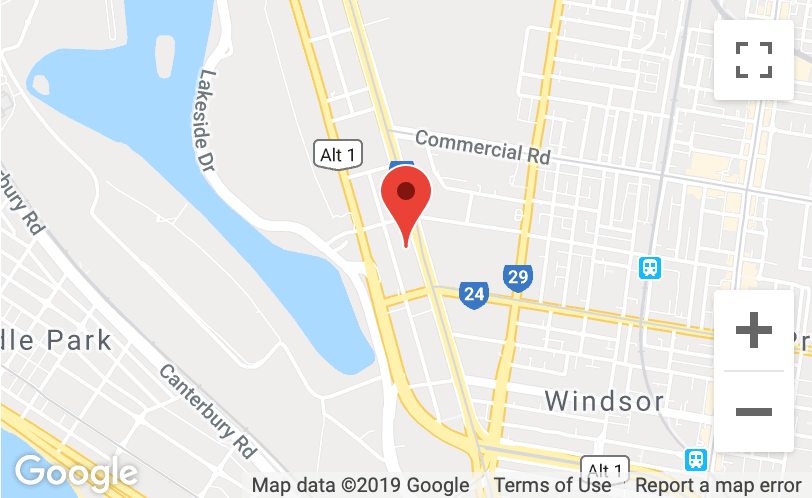 Take a Look Around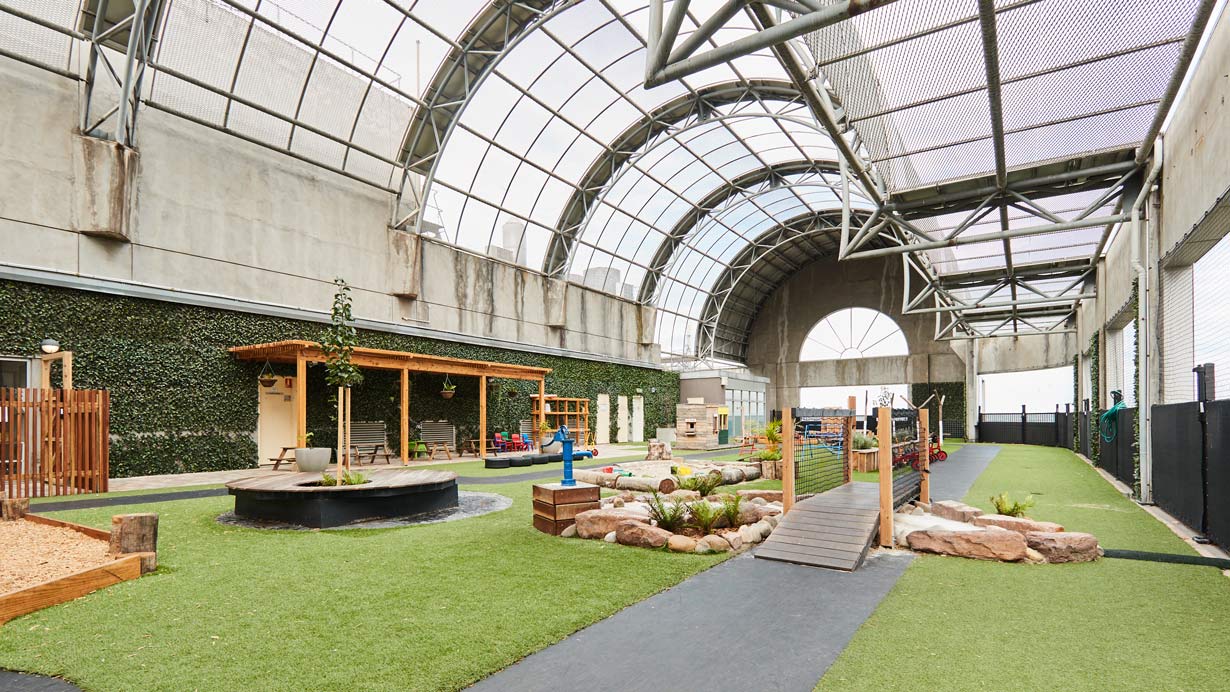 Welcome to our Centre
Guardian Childcare & Education St Kilda North is located just 6km south-east of the Melbourne CBD. Close to the suburbs of Prahran, Middle Park, Windsor, Balaclava and Elwood, Guardian St Kilda North is a convenient choice for families who work in the city and want high-quality early education and care.
Read More
Meet our Centre Manager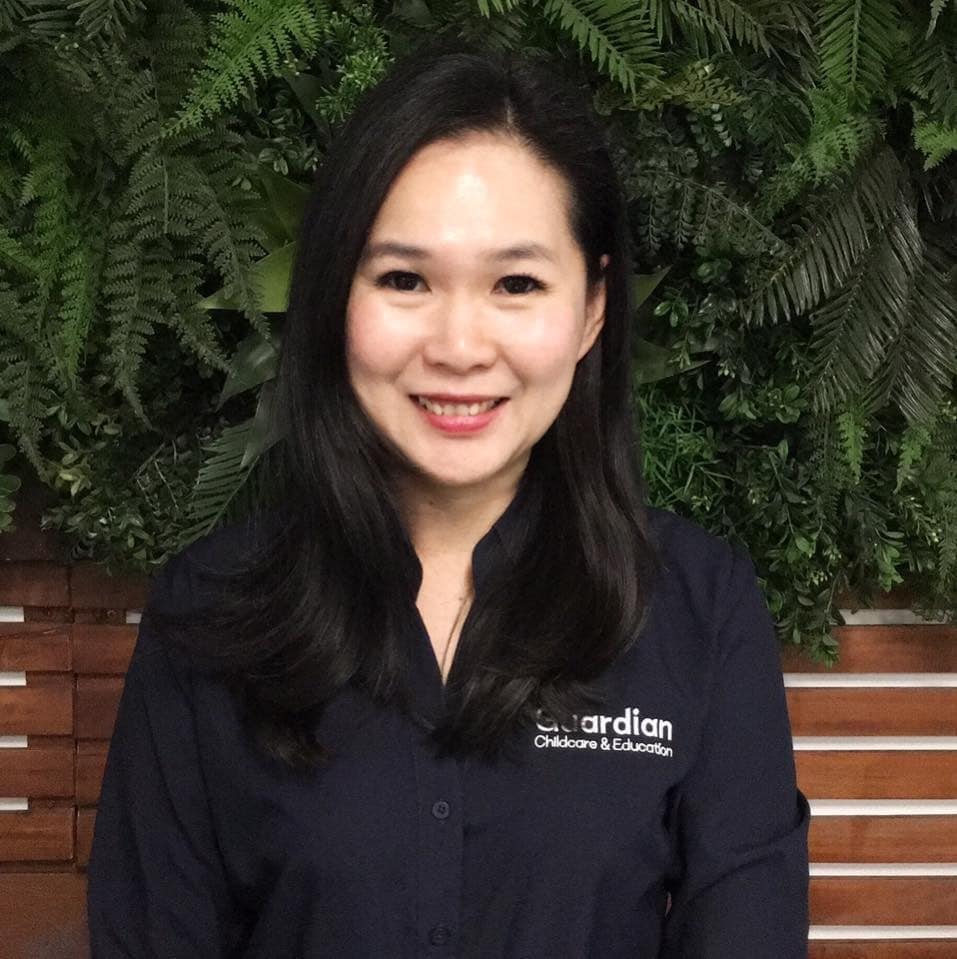 Mei Lee
"It's vital we work with transparency, honesty and love towards the children. Give them the best care and guidance to help them discover their maximum potential."
Rhythm of The Day
With endless possibilities, there's never a dull moment at Guardian and no two days are the same. Here's what a day at Guardian might look like. Please note, this will vary depending on centre opening hours.
From 7:00am

Handover time with children, families and our friendly Educators. There's a chance to share what's important for the day and any news from home.

From 7:00am

Breakfast time where families are welcome to stay and enjoy breakfast with the children.

Morning

An opportunity to play and discover with open-plan play in family groups and multi-age groupings.

Morning

Planned experiences. This is where the Guardian difference comes to life. Alongside our Educators your child's exploration leads to learnings in numeracy, literacy, language, critical thinking, problem solving, leadership, social skills, technology, creative arts and much more.

Morning tea

An opportunity for children to come together for a healthy snack, often they help prepare their food alongside our carers and chef.

Mid-morning

Individually tailored to your child's needs and curiosity the planned experiences continue, this includes both indoor and outdoor programs.

Lunch

Another nutritious meal expertly prepared by our chef. Families are invited to join the children for meals and excursions if they wish.

Afternoon

If your child wants to, or needs to sleep, it's time to rest and recharge. For children who don't need to rest the planned experiences continue, in most cases outdoors.

Afternoon tea

Another chance for the children to come together and re-fuel in small groups or with siblings. There is also an opportunity to rest or play together and reflect on the day.

Pick-up

As you arrive to pick up your child, there's a chance to speak with our Educators and share news about the day. Our Storypark App also allows you to stay in touch 24/7 wherever you are.

End of day

Your child is encouraged to grab a light snack as they leave the centre. We're mindful of how routines vary, throughout the day if we notice your child looking tired food will be provided.
Helpful Information
Opening Hours
Open 7:00am to 7:00pm
Monday to Friday
Good to Know - What to Bring
What we Provide
Sunscreen
Five nutritionally balanced meals including: Breakfast, Lunch, Morning and Afternoon tea and a late Snack at the end of the day
Nappies
What to Bring
Formula
Soft toy or comfort blanket for nap time
Hats
Spare change of clothing
Water bottle
Our Educators
Our team of Educators are committed and passionate about ensuring your child will be safe, nurtured and cared for every day. At Guardian, children are encouraged to engage in interest-led play that creates learning and meaningful experiences.
Our Educators seek to optimise diverse learning opportunities and implement the Curriculum as framed by the Early Years Learning Framework.
You and Your Child
All Guardian Centres provide a Centre-to-Family communication platform so families can maintain contact with their children's experiences through photos, stories and learning outcomes.
Our Centres use Storypark and each family is provided with a secure login to access on their computers, mobiles or apps.
Learn More About Our Centre
There is so much to see, touch, learn and explore at Guardian Childcare & Education St Kilda North!
Our high-quality early childhood centre is conveniently located in the lovely area of Melbourne on St Kilda Road near Albert Park Lake and Fawkner Park.
The centre boasts of remarkable views, overlooking Port Phillip Bay, Albert Park and wonderful views of the city which spark the most incredible conversations with children about our world!
Our modern and light filled centre is equipped with Reggio-Emilia inspired learning materials across seven classrooms, shared active spaces, a shared dining hall, and an open aired rooftop garden. The recently renovated rooftop includes veggie gardens, a water play area, sand and gravel pits and expansive views over the bay and city.
Our babies room features an indoor sandpit along with a variety of open-ended experiences where inquisitive minds can touch, play and learn.
Natural resources, loose parts and recycled materials are used throughout the learning environments to foster creativity, excitement and wonder as the children explore and discover.
Our team of passionate Educators and leaders are committed to creating a welcoming and inclusive environment for all children and families. The educational experiences offered within the rooms reflect the needs, developmental levels and interests of each child and is created in accordance with the Early Years Learning Framework and our own Guardian Curriculum.
Our integrated kindergarten program, run by a Bachelor Qualified Early Childhood Teacher, is dedicated to offering educational, fun and developmentally appropriate classes where each child can learn through play and exploration. The program incorporates incursions, group focused projects and other kinder specific experiences focused on educating children to prepare for their transition to school and life outside of an early childhood environment.
Reviews from Google

We have had a great experience here in babies and toddler rooms- very professional staff that love kids, great facilities, healthy food for the kids and lots of communication with ... Read More

Very amazing experience. It is the first childcare for my daughter. The caring and passionate educators make the beginning very smoothly. And the manager- Mei, always listens to my concerns and ... Read More

The Educators are guardian are amazing. They have been looking after our twins since they were 3 months old and the boys have just blossomed there. Run in for a fun ... Read More

Friendly and efficient Management team and good educators.

My son has been with this childcare centre for 15 months. They have been amazing since the first day. My son could not be happier there and it gives me ... Read More

Both my son and us had a wonderful experience with them! My son enjoyed every day going there and all the team were so responsive, kind, caring, always there for us. ... Read More

Dear Educators and the whole Family of The Guardian St Kilda North. We would like to say a big thank you for all of you as you became part of ... Read More

My 14 month old son started at Guardian Childcare & Education St Kilda North in the baby room in August 2020 in the middle of stage 4 lockdown. I had ... Read More

The child care is excellent! Our son absolutely loves it. Excellent professionals, great education, good food. Could not recommend more!

My son loves his time here, such a well run centre, professional and with great care and passion for what they do, Ebony and the team do a wonderful job. Katrina ... Read More

Our daughter has been at the centre for several years. We adore her educators. They care for her and genuinely love her. The education she is receiving is incredible and of a ... Read More

our children have attended full time for most of their lives there, our son for nearly 3 years to kinder now and our 2 yo daughter from 5 months in ... Read More

Highly recommended! Great experience with this childcare. My son was here since he was a little baby. It is full of caring and passionate educators who treated my child as ... Read More

Fantastic educator and truly multicultural place in one of the best areas in Melbourne. Great large play area and beautiful rooftop with fabulous view of St Kilda road and Albert Park. ... Read More

Guardian St Kilda Road has become my son's second home. He loves his teachers and friends. The teachers are amazing and the new management has done an awesome job in ... Read More

Lovely staff, very loving and caring educators, one of the best childcare centers in Australia!!

This childcare is absolutely fantastic. They have proper processes in place and the staff follows them religiously. It is full of caring and passionate educators who treated my child as ... Read More

I cannot say enough good things about Guardian, St Kilda Road (woodlands). They have looked after my son for the past 19 months impeccably, and I have never had a ... Read More

My son loves this place. He has been coming here since the 2nd of July last year for 2 days per week. He looks forward to coming to see his ... Read More

Absolutely love this place. My little one started his first day care with them. His english was bad bad cause we just moved to Australia and our lovely Shauna took ... Read More

St Kilda Road has truly become such an amazing centre! New management has done wonders, with a team full of incredibly dedicated, passionate, and caring educators who love what they ... Read More

Since the start of a new management team about a year ago, the centre considerably improved and continuously developing. I was initially reluctant to choose the centre on a tall ... Read More

After what we thought was going to be big changes with the new management it has been such a great transition. They have been so helpful and accommodating and I can ... Read More

excellent service!! Highly recommended

Wonderful .Very friendly staff.Love coming in each morning and seeing happy children and parents..Teachers care and take their time to make everyone feel welcome.

The centre is full of young, smart & passionate people. There's lots of focus on education, children and parents. You're looked after very well in while you are away at ... Read More

My 3 year old girl loves here, he brings her craft everyday home with pride and keeps on talking to me about it. The staff are so creative, they plan ... Read More

Mark and his team were outstanding and my 3 yr old daughter has benefited immensely from the quality of care and education and the cultural diversity. Look forward to seeing ... Read More
Begin the Adventure at Guardian
To explore the centre, chat with our team of Educators and learn more about our high-quality curriculum, book a tour now.