Guardian Clayfield Receive Surprise Visit from a Tawny Frogmouth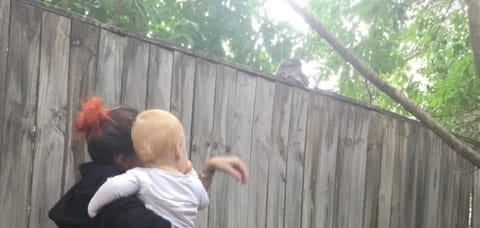 Being located just seven kilometres Brisbane's CBD means that the children of Guardian Childcare & Education Clayfield witness an exciting range of action, which is why they were so delighted when a tawny frogmouth visited the centre two days in a row.
Here, Assistant Centre Manager, Emma, reflects on the exciting event and how the children turned the visit into a valuable learning opportunity.
With our centre located on the fringes of Brisbane's bustling CBD, a tawny frogmouth is the last visitor you would expect to our leafy Clayfield garden. 
Imagine the surprise of our Bottlebrush children (birth–two years learning group) when they spotted this beautiful creature perched on our fence early in the morning. 
The children were confused at first, this bird was certainly not Gerald (our regular bush turkey visitor) but were curious to find out more. 
With the assistance of our Educators, the children observed the bird from the outdoor space. The children and Educators took care not to raise their voices or get too close until the bird felt safe.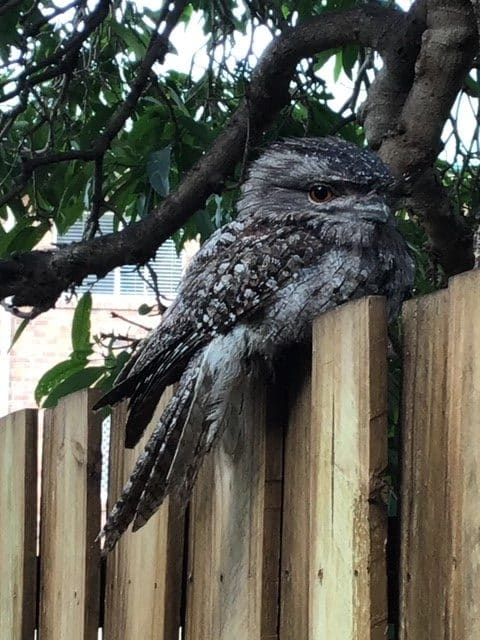 Soon, word spread to our older children and they also came to investigate. Ms Shery explained that she had seen this kind of bird before in her neighbour's garden. She explained to the children that the bird was actually not an owl like we thought, but a tawny frogmouth. 
Our Jacaranda group (Kindergarten) decided they would conduct some research on the species. They found out that tawny frogmouths are nocturnal birds that during the day, perch on low tree branches to camouflage as part of the tree. 
The Jacarandas documented this new information in their learning space and then took some photographs for their research. 
On the second day our visitor returned. The Paperbark children (aged 1.5–2.5 years) held concerns for the bird and that it might be hungry.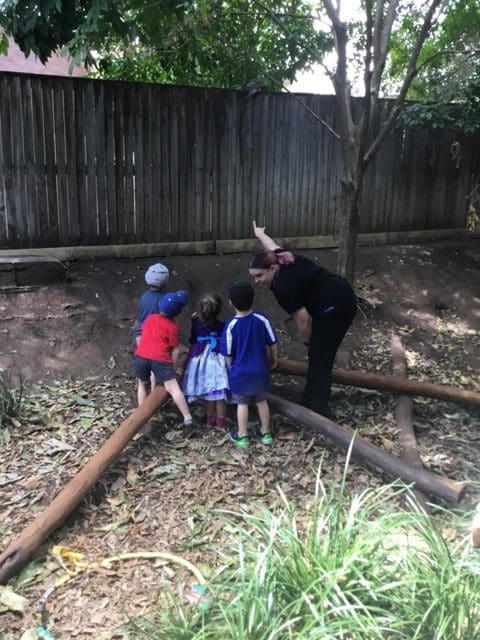 After much discussion, it was decided that our delicious lunch of butter chicken with vegetables and rice was not a suitable meal for our feathered friend. 
Again, our Jacaranda children provided the answers through their research. Ms Sam was tasked with going to buy some worms for the bird. From there she was able to gently feed the tawny whilst the children watched. 
At Guardian Clayfield we are constantly looking at ways in which to incorporate our natural environment into our teaching. 
The children's curiosities challenge our Educators each and every day in how we implement our curriculum. Our leafy garden and natural retreat in our downstairs learning space provides the perfect opportunity for children to see animals in their natural habitat, explore soil and texture whilst getting real dirt underneath their toes and feet.
Looking for the right Childcare Centre for your Family?
Submit your details and a member of our Concierge Team will be in touch to discuss what you need and how we can help you experience something more than childcare.

We'll be in touch soon.