Tips for Choosing the Right Early Learning Centre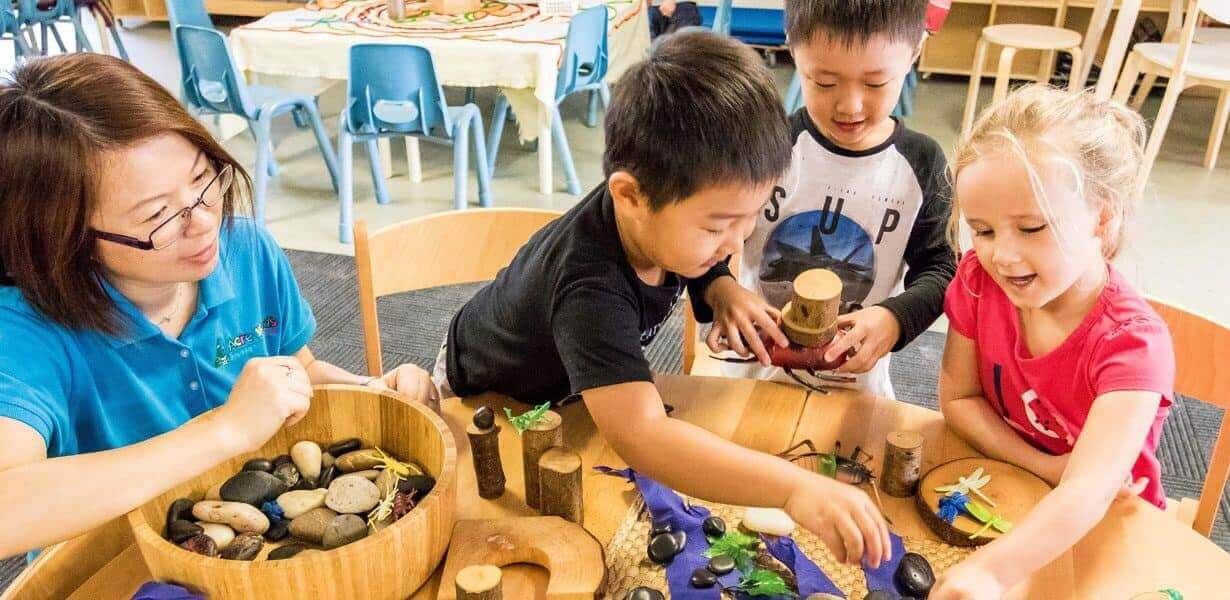 Choosing the right early learning centre is one of the most important early education decisions you will make for your child. You need to consider where your child might be happiest, which style of care will suit your family values, the composition of each centre (group numbers, physical layout), as well as their curriculum.
To make your search a little easier, we've broken down some of the important features you might want to reflect on when finding the best fit for your little one.
Find the right fit
Making the decision to leave your child in the care of anyone else is tough enough. At the end of the day, finding the right setting for your child can make a huge difference to the way they feel about learning and how they engage with the people around them.
Think about whether your child might enjoy the scale and stimulation of conventional centres and preschools versus a quieter, smaller group offered by family daycares. Some centres offer a more rigorous learning program; others might prioritise things like music and languages. Some are more play-based while others observe a traditional learning program. Guardian's Curriculum is inspired by the Reggio Emilia Approach and Boulder Journey School and focuses on meaningful play-based learning. Learn about our Curriculum here.
Although they're young, your child has no doubt begun to reveal his or her strengths and interests. What's more, you probably have a pretty good idea of what they don't respond to. You might like the idea that children of varying ages interact with each other in a big space, or you might feel that your child would be over stimulated or pushed aside in such a large communal play area.
Some centres tend to segregate children according to their age to provide a focussed space for them to work through their own developmental milestones. Other centres feel that younger children benefit from multi-age play. There are arguments for both systems so the right environment really comes down to your child's individual needs and likes.
Take a tour
Don't be afraid to request a visit before committing to any centre. In fact, at Guardian, we encourage tours as you can get a true feeling of the centre and get to meet some of the educators.
When you arrive, look around at the centre at the available experiences. Does the space resemble the natural environment with lots of light, natural materials, and engaging spaces? Do other children look happy and engaged?
Ask about staff ratios. It's okay for a centre to meet minimum requirements for their educator numbers, but what matters more is whether educators look engaged and whether they've built quality relationships with the children around them.
Booking a tour is easy. Find the early learning centre you would like to take a tour of and either book through our convenient online form or call the centre directly to arrange a time that's convenient for you.
Talk to the Centre Manager and various educators
In high-density urban areas getting in to any centre can often make us so grateful that we forget to think about the right fit.
It might be helpful to prepare a list of questions leading up to your visit, such as:
How are the children grouped in each room?
If your child has specific needs, how will the centre address them?
Does the centre provide access to additional support staff or resources, for example music or language teachers?
What is the staff turnover for the centre?
Check out our full list of questions you can ask your potential early learning centre here.
Proximity matters
As a general rule, if your service is conveniently located to your home or workplace your days will likely go a lot more smoothly. Drop-offs and pickups will be so much less stressful when you don't have to factor in things like traffic that might make you late for a morning meeting, or a huge distance to cross should your child fall ill and you need to get to him or her quickly.
These things matter to your day and they filter through to your child every time you say goodbye. Use Google maps and track the travel time to and from your chosen centre to ensure you leave yourself enough time for a proper goodbye.
Don't leave it till it's too late
It can be heartbreaking to miss out on a place at your top centre so remember to put your child's name down on the waitlist early and confirm your requirements as regularly as possible.
Ready to explore some early learning centres? Find your closest centre here.
Looking for the right Childcare Centre for your Family?
Submit your details and a member of our Concierge Team will be in touch to discuss what you need and how we can help you experience something more than childcare.

We'll be in touch soon.