Guardian Balmain Cove Shares Top Plant Care Tips and Tricks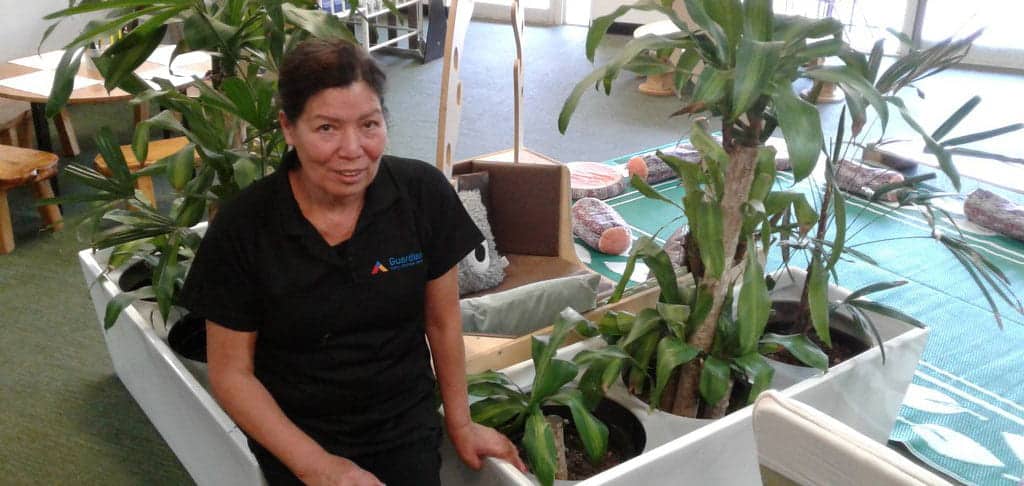 In recent months, the team at Guardian Balmain Cove have worked hard on improving their systems and techniques for their plant care.
In addition to maintaining all of their own greenery, the team have started using drought tolerate watering systems, as well as propagating, donating and harvesting their various plants, fruit and vegetables.
Sustainability Champion, Grace, shares some of the Centre's top tricks, tips and advice for plant care.
How many hours do you spend tending to the plants each week?
There is not a specific time allocated to attend to the plants, but we incorporate it in our program by planting new plants, watering the garden and we always get the children's participation.
How do children get involved in plant care at your Centre?
We include caring for the garden in our program, so there's always something for them to do. Often the indoor plants are placed on a low table within the children's reach and we encourage the children to spray the leaves and to wipe them softly in small groups.
The children love to participate in this experience, and while they tend to the plants the Educators communicate that plants are living things and that they need to be cared for gently.
The children get involved in watering the plants using small buckets, which happens before 10am and after 4pm due to water restrictions. An Educator then guides the children to pour the water onto the plants carefully, as children will sometimes pour on the floor. We make sure to encourage the children to be mindful with their water consumption.
Some of the plants, such as our parsley and lettuce, are purposefully left to grow freely so they can produce seeds.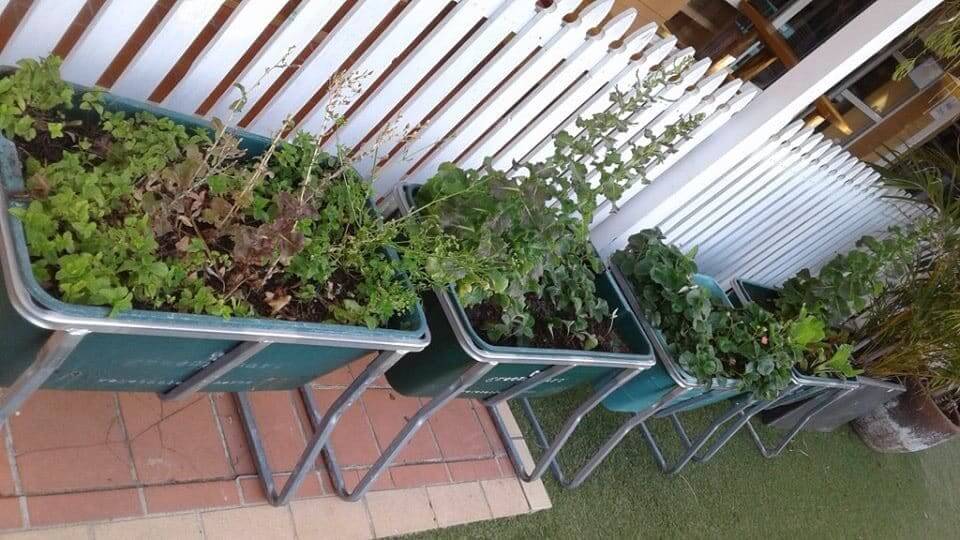 How do you manage to keep your plants alive throughout the year, with the changing seasons?
We tend to change the plants' positions to where there is more sun in the winter but less direct sunlight in the summer. We monitor the humidity of the soil as too little or too much watering can negatively impact the plants.
It's also important to keep the whole team informed about watering schedules, so we can continue to have a positive impact on our plants. 
Whenever there is an opportunity, we use the worm juice from our worm farm to fertilise the plants, our ideal mixture is 80% water 20% worm juice.
What are some of the best indoor plants for families?
The Happy Plant (Dracaena fragrans)
This is an easy plant to look after: the soil has to be completely dry before watering (which can take up to six weeks) and when watering it may need 1–2 litres per plant.
Rhapis Palm (Rhapis excelsa)
This plant grows slowly and they don't mind being continually wet, which is a bonus. Water is every three weeks or so, and make sure there is no residual water on the bottom of the pot in between waters.
Birds Nest Fern (Asplenium sp)
Prefers moist but not wet soil, only needs watering from time to time.
Mother-In-Law's Tongue (Sansevieria)
This plant will happily grow indoors, it just needs to be completely dry before watering.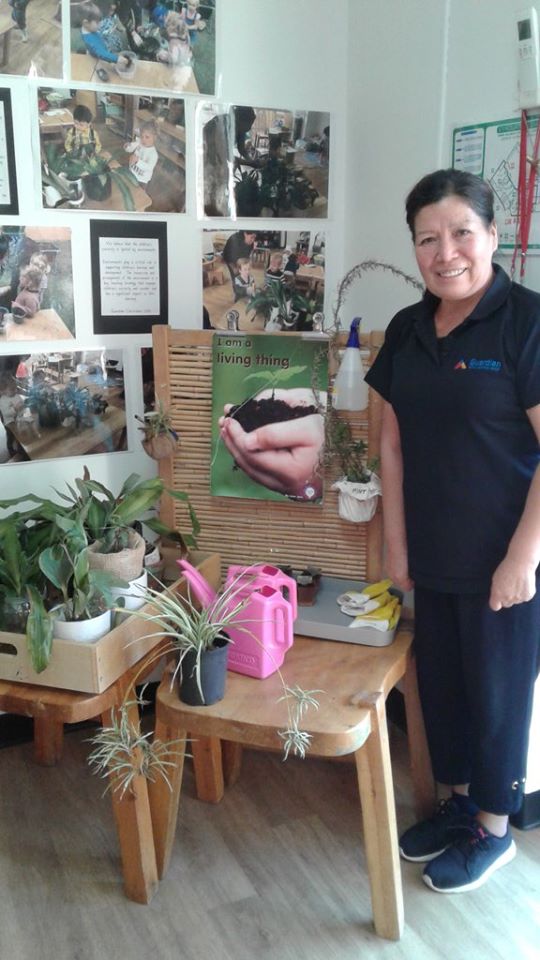 How do you keep so many plants happy while being mindful of water consumption?
In our small indoor garden, most of the plants are living in water, so we change the water as they need, which isn't very often. In order to be mindful of water consumption, we water the plants using small buckets and prioritise the plants that need it the most, such as strawberries and vegetables.
Are there any plants that you should avoid buying with children?
Zanzibar Gem, Angels Trumpet, Arum Lily, Devils Ivy, Chillies, Nightshade, Winter Rose, Fox Glove, Glory Lily and Cactus, just to make a few. It's always best to check from the nurseries or stores you buy them from.
How can families get children involved in looking after indoor plants and gardens at home?
Children learn best from observing their environment and those in it, so as adults we need to show passion and actively care for plants and gardens as positive role models. 
Once they've shown an interest, give children some responsibility and hands-on tasks, as it's the best way for their knowledge of plants and gardens to grow. 
Reading aloud to children about living things, gardens and plants is also another great way. The book I am a Living Thing engages children in thinking about plant care.
At our Centre, the children get really excited when it's time to harvest the vegetables and later eating them for lunch. Teaching them about garden-to-plate is a really satisfying experience. You can start small by buying a punnet of herbs and going from there.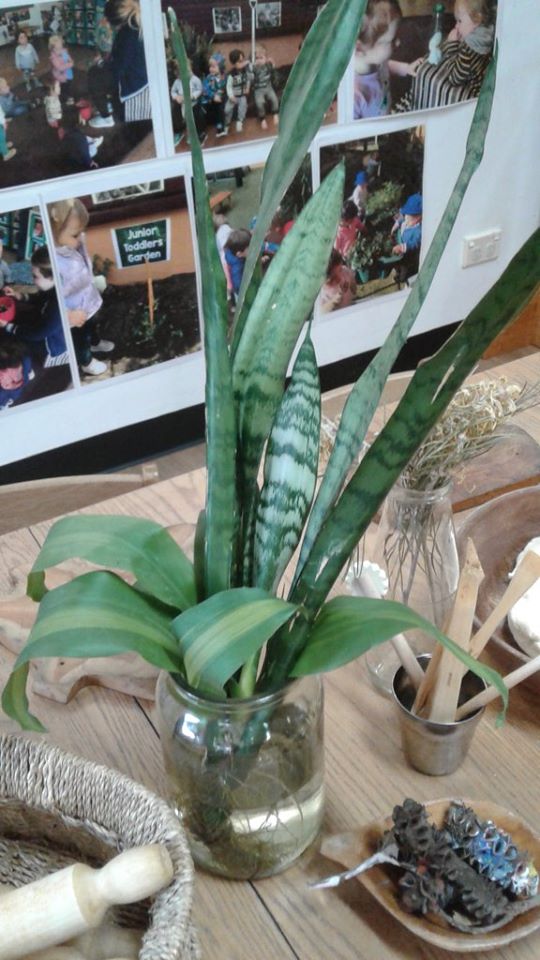 What are some good ways to introduce responsibility/chores to a child's routine using plants?
Give children the responsibility to carefully water the plants.

Allow children's involvement in planting, buying and reading about them.

Prepare the soil with children.

Involve them in collecting the seeds to plant them in season.
What are some of the benefits of having plants in homes/childcare Centres?
The benefits are tremendous, in particular, how the children further develop a great interest and appreciation towards living things and the environment. Plants are so important for both our physical health and our mental health, regardless of age.
Do you have any other tricks or advice for us?
Show your passion, involve others by talking about plants and herbs, and share plants with others to help them begin their green thumb journey. 

Visit local community gardens where you can get involved and learn new tricks. 

Look after worms, their juice is the best food for plants. 

Watch gardening programmes where you can learn new tips.
Looking for the right Childcare Centre for your Family?
Submit your details and a member of our Concierge Team will be in touch to discuss what you need and how we can help you experience something more than childcare.

We'll be in touch soon.