Top Children's Experiences in and around Parramatta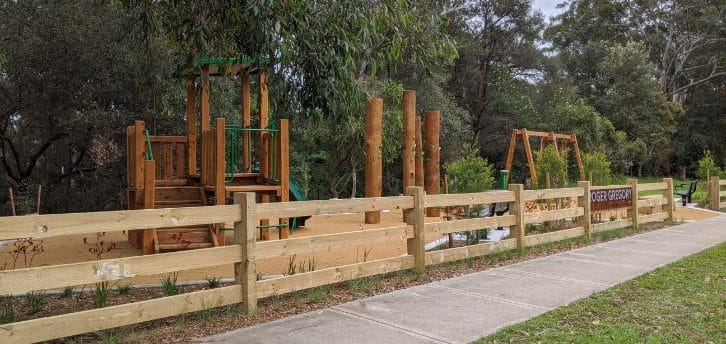 Connecting and interacting with their local community helps children feel a sense of belonging and helps them understand their place in the world.  
Spending time in the community is an integral part of your child's learning experiences – it is where children can explore the world around them and understand where they belong in that picture.  
And those experiences don't have to cost the earth. There are so many free and affordable experiences for children in and around Parramatta. Here are our top picks… 
Roger Gregory Playground 
Opened in November 2020, this brand-new playground backs onto a beautiful bush reserve that runs along the Northmead Gully. So not only can your children get active, explore, and engage in some 'tricky play', they can also enjoy some time in nature. The natural setting provides afternoon shade, but we also recommend you follow SunSmart practices while out and about, as the playground is drenched in sun during the day. 
The playground is an inviting and nature-inspired space, that blends beautifully with the surrounding bushland. It features swings, a fort, slide and climbing rope. Enough to keep younger children entertained for hours. 
Read more about Roger Gregory Playground and how to get there. 
Water Dragon Way 
Following the bush track from Roger Gregory Playground is this beautiful and child-friendly nature walk. Water Dragon Way is about 2.3km and sets off right from the playground. The walk is mostly flat, with a few inclines and some rocky sections and stairs. But it is more than suitable for primary-aged children.  
There is also a lovely creek crossing and another playground at the end – at John Curtin Reserve. Make sure you keep an eye out for birds and lizards along the way and enjoy the adventure! 
Read more about Water Dragon Way and how to get there. 
Livvi's Place and Water Playground 
At Ollie Webb Reserve you will find a magnificent playground boasting six slides, two water play areas, five swings, a tower, sandpit, tunnels and trampolines! This playground will keep your child entertained all day! And with full amenities on site – including a great walking track, sport fields, exercise stations, toilets and picnic facilities – that's a real possibility.  
The playground is large and fully fenced, so it's suitable for children of all ages – you can rest easy knowing they are safe. So, pack a picnic and your swimmers and make a day of it! 
Read more about Livvi's Place and Water Playground and how to get there. 
Calmsley Hill City Farm 
For an unforgettable day trip the children will remember for years to come, head to Calmsley Hill City Farm. An interactive farm, close to the heart of Sydney, Calmsley Farm is just off the M7 at Elizabeth Drive.  
Your child will have the chance to get up close to a range of native and farmyard animals. They can even feed the nursery animals! Bring your own healthy picnic lunch or use the free electric BBQ facilities on site in the beautiful grounds. There are also dining options on site. This is a great day out and a wonderful way for children to learn about animals and experience a taste of life on a farm. 
Read more about Calmsley Hill City Farm and how to get there.
Enjoying new and rich experiences with your child is an important part of their social and emotional development. We hope this list of children's activities in and around Parramatta is helpful, and leads to many great memories for your family. 
Looking for the right Childcare Centre for your Family?
Submit your details and a member of our Concierge Team will be in touch to discuss what you need and how we can help you experience something more than childcare.

We'll be in touch soon.