---
---
Outdoor Play: Why Resources at your Childcare Centre are Important
1st February 2021
Spending time outdoors is an integral part of your child's learning experience. But what do you need to look for in outdoor spaces and resources when choosing a Childcare Centre for your child?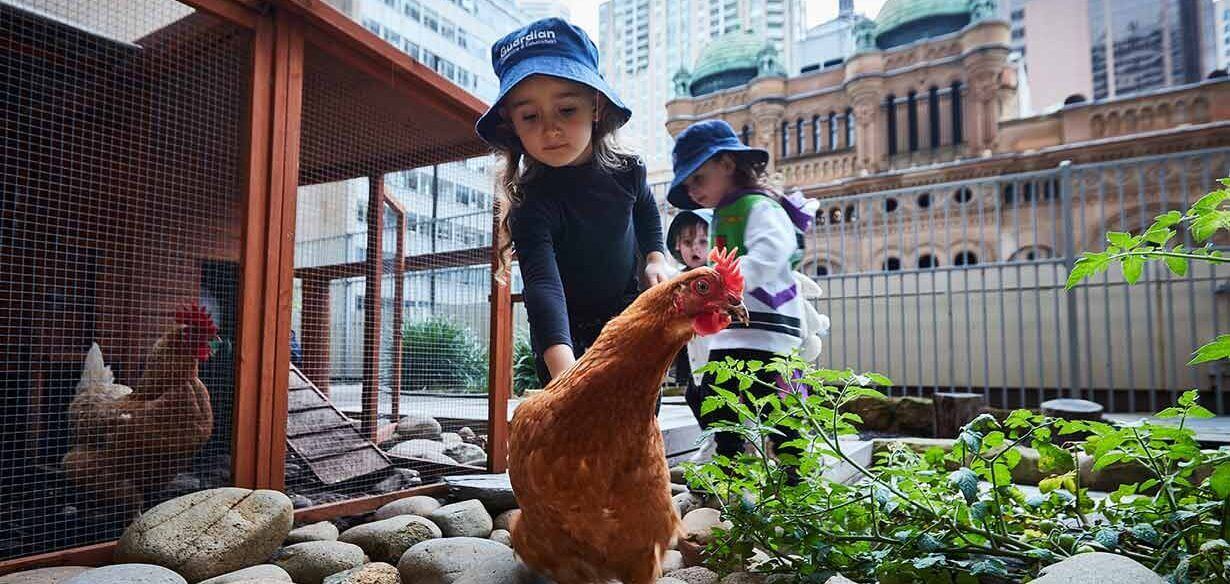 In the outdoors, children can delve into nature and explore the world around them and where they belong. The environment – and all things within it – plays a huge role in learning outcomes for children. That's why we recently invested millions in incredible new resources for our 120+ Centres across the country.
Carefully curated environments – both indoor and outdoor – inspire children to engage and encourage them to curiously explore and make the space their own. As a parent, what sort of outdoor resources and environments should you look for when choosing a Childcare Centre for your child?
Elements that Encourage 'Tricky' Play
'Tricky' play refers to physical and mental challenges involved in new experiences that encourage children to push their boundaries, test their limits and help them to grow and learn. Such activities are often found outdoors. Does your Centre have an outdoor fort to climb? Or grassy areas children can run around in?
Our Centres are great for encouraging tricky play. We have outdoor verandas, large grass areas, natural forts made out of logs, which the children love to climb. We have water play spaces, hills, tunnels and sandpits. Playing outside is also great for getting a big dose of fresh air.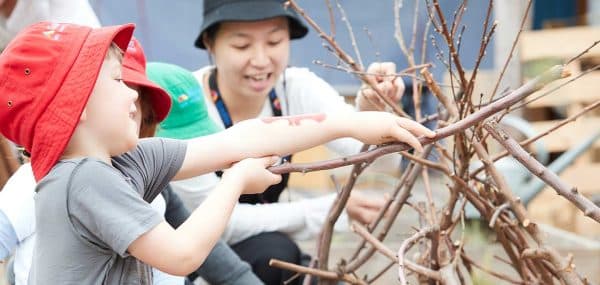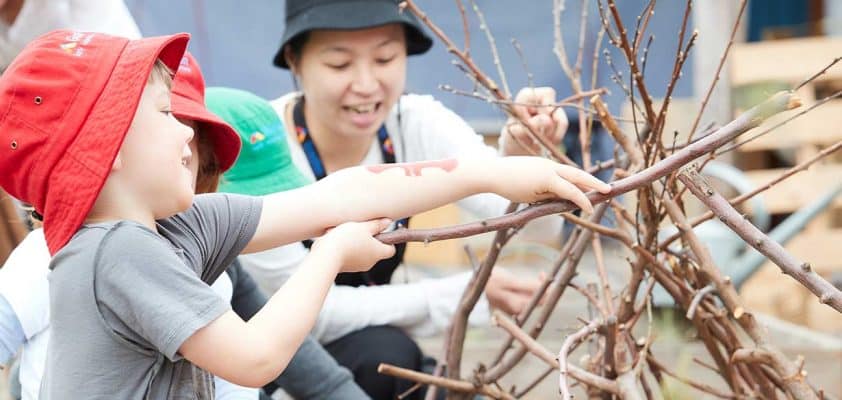 Water Play
Water play is a great experience for children as there are an abundance of learning opportunities! At Guardian, there are waterspouts in the gardens that children can access. 
Water can teach children math concepts as they can measure size, quantities and volume. It can also teach science concepts, as children are often mesmerised by the different forms of water – liquid, ice and even bubbles! It also helps with sensory development through sight, sound and touch. It's a fantastic real-world play experience.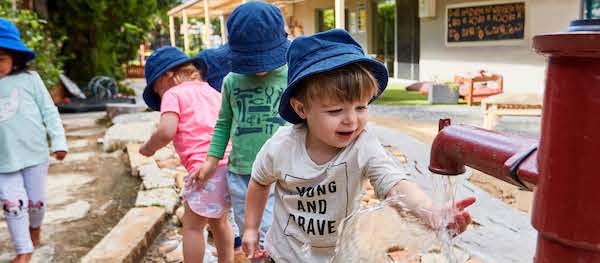 Gardening
Getting your child outdoors in the garden is a great learning experience, and so garden areas are a key education resource.  The garden is a great place for real-world learning. In our Centres we teach your child about how food is grown, the importance of looking after our environment, and even about the lifecycle of plants.
Gardening will teach your child to forage for food and will help them understand the food cycle. Their crops will be picked, sent to the kitchen to be prepared, and then eaten! At Guardian Centres, sustainability is a key focus as we always discuss with our children how to care for the environment and the importance of nature.
You might also enjoy our piece on Indoor Play and the resources you should look for at your Childcare Centre.
---
Looking for the right Childcare Centre for your Family?
Submit your details and a member of our Concierge Team will be in touch to discuss what you need and how we can help you experience something more than childcare.

We'll be in touch soon.
You May Also Want to Read This