Comparing Early Learning Centres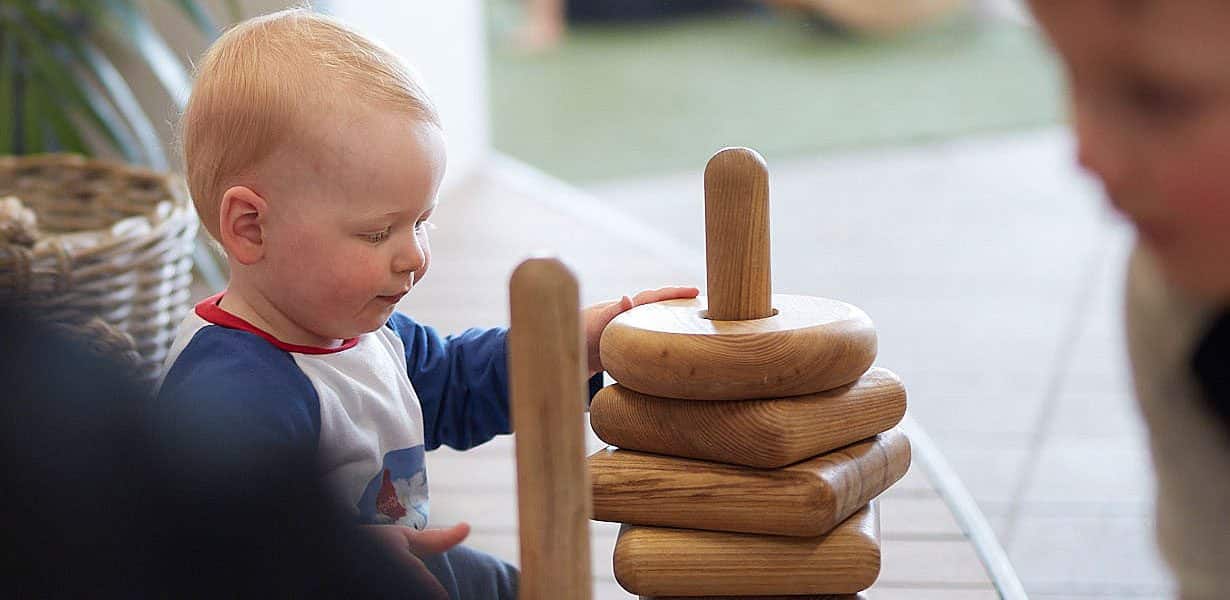 In the first few years of life, children are learning so, so much. Providing an environment, such as an early learning centre, that nurtures their brains, bodies and social development can't be underestimated.
When it comes to choosing an early learning centre, it can all feel like guesswork; not knowing what to ask, to look for, to expect and how to compare centres. Having been your child's first teacher, you know how much they learn from who they're around, and that's why quality child care is critical.
While the ability to walk to the centre is every parent's pine-for, don't get caught up in putting convenience over quality. Centres can differ more than you'd ever imagined, so the only way to do your homework is by personally observing each option. To find a fit for your little one, here are some areas to account for in your decision-making.
The People
The best way to get a feel for the staff is to watch how they interact with the children. Look for a good child-to-carer ratio so that each child receives adequate attention and that they're engaged, enthusiastic, approachable and organised. Being curious about your child is also a good sign, you want the staff to ask questions about their routine, likes and personality, which all indicate that they're interested. Find a centre that's on the same page with your sleep, rules, food and play.
Ask if the educators are experienced, which of them will have the most to do with your child and if they'll be accessible to you. Dig deeper to discover if there's a high staff turnover rate because a stable staff body makes for a more cohesive and consistent centre.
Guardian educators are put through an extensive selection process to find the most talented and experienced staff so you can put your trust in us.
The Environment
The feel of a centre will tell you a lot about it. You don't want too much chaos, but you also don't want apathy either. A balance of calm bustle is best. Look for a place that's not too prescriptive; letting children choose their adventure and explore problem-solving by following where their imagination takes them.
Guardian centres have secure indoor and outdoor spaces for children to interact, socialise and explore. Think sandpits for digging, veggie gardens for real food interactions, worm farms to get them participating and art rooms for letting loose with paint.
The Day
Try and find out what kind of day your child will have; will it be natural and messy or ordered and spick 'n span?
Guardian's Curriculum is inspired by the Reggio Emilia Approach which allows children to follow their curiosity and interests. In encouraging life-long learners, children can discover and explore their way to their best education.
Ground Rules
Flexibility is the name of the game because not every family can lock-in pick-up and drop-off times. Having protocols in place for dealing with everything from food and emergencies to sick children and operating hours is essential. Make sure you run your eyes over a copy of the centre policies, look for a comprehensive sick-child policy because you'll need a heads-up as to what will keep your child at home and for how long.
Guardian can cater to your family's specifics, but we have measured procedures which we follow to a T to keep things running optimally.
Healthy Food
It can go either way, some centres require you to come food-in-hand, and if this is the case, they may need you to provide certain nutritious nosh. If they offer all food, steer clear of candy-loving centres and make sure you familiarise yourself with their food plan. Look for a balance of food groups and don't forget to suss out the snack foods too.
When it comes to allergies, there should be precise rules of conduct that dictate what foods are allowed in the centre and quick-reference information around which children are allergic to what. Make sure you also ask about the process for administering medications.
At Guardian, nutrition is important and most of our centres take care of all food for you, preparing our own on-site, every day. We use only fresh and seasonal ingredients to provide healthy, tasty food.
Ready to find an early learning centre? Head here to discover one near you.
Looking for the right Childcare Centre for your Family?
Submit your details and a member of our Concierge Team will be in touch to discuss what you need and how we can help you experience something more than childcare.

We'll be in touch soon.
You May Also Want to Read This