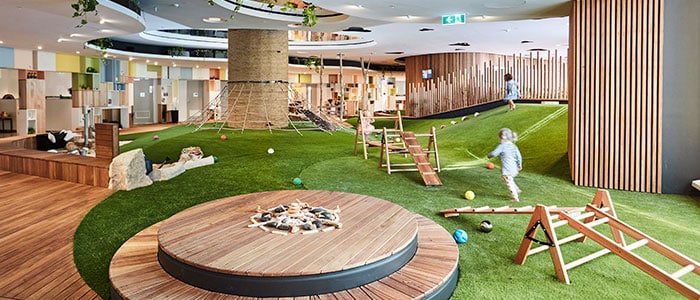 Our centres are custom designed to support your child's individual emotional, physical and cognitive needs throughout their journey with us. We place a high importance on the creation of secure, clean and welcoming spaces that build a sense of belonging for children and their families.
Through our carefully planned environments we inspire curiosity, foster creativity and support discovery with a variety of sensory-rich spaces. Interior environments are comfortable and cosy, and reflect the unique personality of the centre. With children's works clearly on display and resources placed at children's height, we give children a sense of ownership of the space.
Children have plenty of space to move and explore with extended outdoor play spaces and natural environments to accommodate growing and inquisitive bodies. Many of our centres are architecturally planned to increase natural light and to promote interaction with natural materials and plants wherever possible.
Our materials and resources
At our centres, children are provided with a wide range of resources and materials to inspire their learning and development. We place a focus on using nature-inspired, open ended resources which encourage creativity, problem solving and physical development. These loose parts can also be used for a variety of purposes depending on a child's own developmental level and age.
Why loose parts?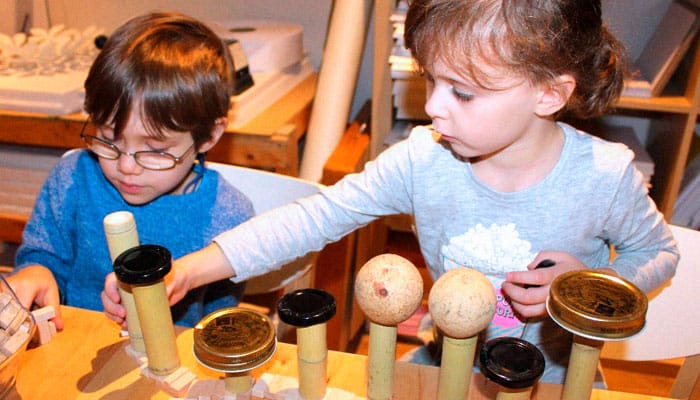 There are many reasons why play spaces should include a multitude of loose parts. Here are just a few:
Loose parts can be used anyway children choose
They can be adapted and manipulated in many ways
Loose parts encourage creativity and imagination
They help to develop more skills and competence than most modern plastic toys
Loose parts encourage open ended learning