
chevron_right
More Than Play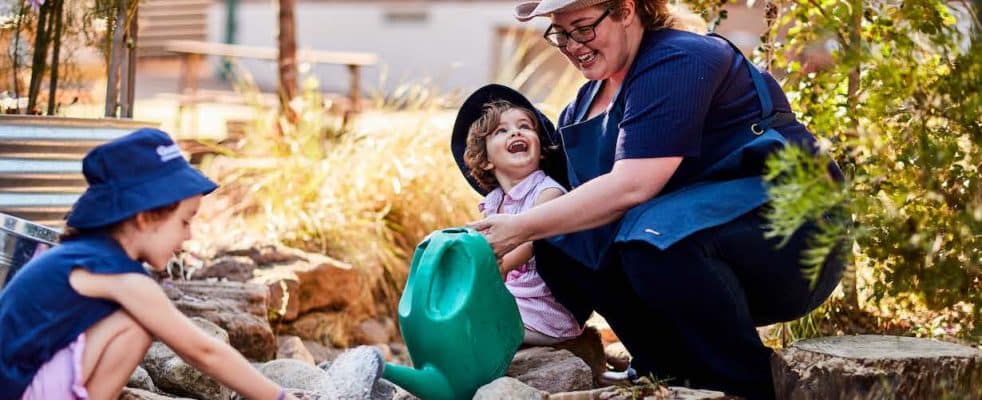 More than Childcare
Guardian Childcare & Education is more than Childcare – it's a place filled with magic, wonder and new adventures. With 92% of our assessed centres exceeding or meeting the National Quality standard – you can rest assured your child is receiving high quality Childcare & Education.
Each day at Guardian is filled with movement, opportunity, and growth. We support your child's development by creating environments that are safe, nurturing and inspiring. Before you know it, together we're uncovering an entire world that has been inspired by a single idea.
High-Quality Centres expand_more
Guardian leads the sector with 93% of our centres meeting or exceeding the National Quality Standard.
High-Quality Teams expand_more
Our teams are experts that possess a can-do attitude that empowers our families and children. We are the Storytellers, Co-Pilots, Friends, Leaders, Artists and Explorers who ignite children's curiosity and learning – making every day an adventure.
High-Quality Curriculumexpand_more
Our highly qualified teams bring learning to life in fun-filled tangible ways, from the use of open-ended resources to making real world connections and with interest-led projects and experiments. You can rest assured your child is learning something new and exciting every day at Guardian.
High-Quality School Readiness Programsexpand_more
Our programs prepare children for their transition to school. We do this through intentional learning experiences and by nurturing social and emotional development; which helps to ensure a successful start to school and future education.
High-Quality Nutritionexpand_more
Good nutrition helps form the building blocks for every child's development. We provide children with delicious and nutritious meals and snacks using fresh ingredients and seasonal produce prepared by our onsite cooks.
Embracing Culturesexpand_more
We are fortunate to have a wealth of cultures in our Centres. From our teams to our families, everyone is encouraged to share their culture and customs.
Drop in and say hello!
The best way to find out if our centre is right for you and your family is to drop by and visit. Our tours are the perfect way to explore our environments and meet our team. It also gives you the opportunity ask any questions that you or your family may have.
Find Your Centre