Early Childhood Educators' Day
Wednesday, 7 September is Early Childhood Educators' Day
Early Childhood Educators' Day recognises and celebrates the work of Australia's Educators in early learning services for their wonderful contribution to the wellbeing and healthy development of the children in their care.
So, this is your chance to personally thank them for dedicating their careers to giving our children the best educational start in life.
It's a day to celebrate their creativity and knowledge; their care and consideration; their love of learning and willingness to go above and beyond every day!
Say thank you in your own special way
Below are some ideas for things you and your child can do to recognise and celebrate the Educators in your Guardian Centre – no matter where they are!
What I Love About My Educator
We've created downloadable and printable cards for children to draw themselves on. Our Educators love seeing children express their creativity and it's a great way to show how much they mean to them. These cards can be brought into the Centre or uploaded to your  StoryPark page.
You can download these cards here.
Record a video message from your child using your phone
Here are a few ideas…
What my educator means to me…
My educator is special because…
My educator makes me happy when they…
Then simply upload it to your StoryPark page.
Let your child express how they feel in their own way
Creative outlets are such a wonderful element of the learning journey. Our Educators love seeing the children sing and dance to their favourite songs, so capture a magical moment in time and send it as a heartfelt thank you to your child's Educators.
Write them a letter or a card
Learning to write is such a monumental achievement on the learning journey. If your child is able to write their name, you can help them sign off a special note to their favourite Educator. If they're too young to be holding a pencil yet, a lovely way to sign off is with a handprint done with paint or a crayon outline of their hand.
Make a simple home-made gift
It might be a pot plant, a daisy chain or a classic pasta necklace. We have some great homemade art suggestions on our Learning Exchange, so why not pop on over for some creative inspiration.
Then share the love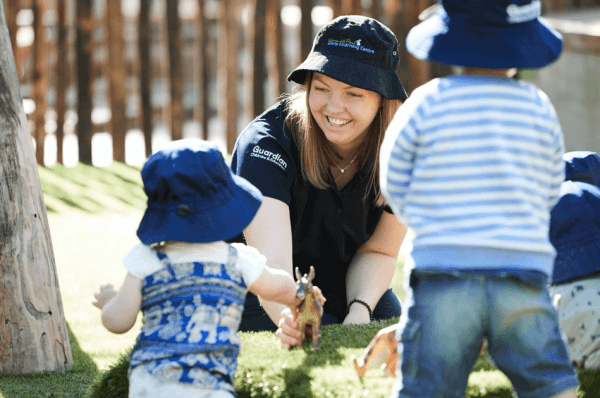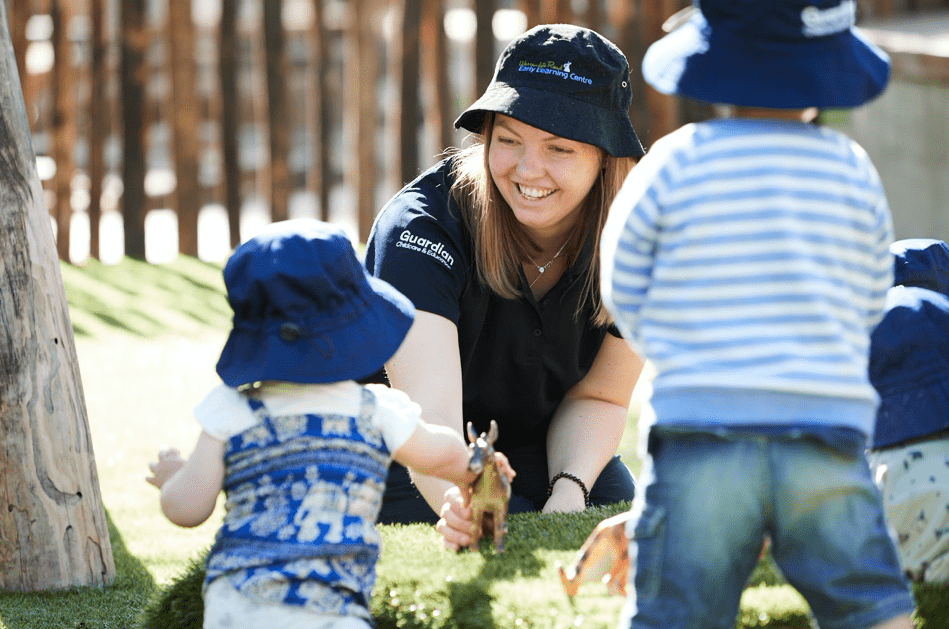 We would love to showcase many of these great moments of thanks from our families across our Centres. So please post your child's messages and creations – and your own appreciation for our Educators – on StoryPark.
We also love seeing your photos on social media, so please feel free to post and tag us on Facebook and Instagram using the hashtags #GuardianEducators #EarlyChildhoodEducatorsDay.