NAIDOC Week 2017 at Guardian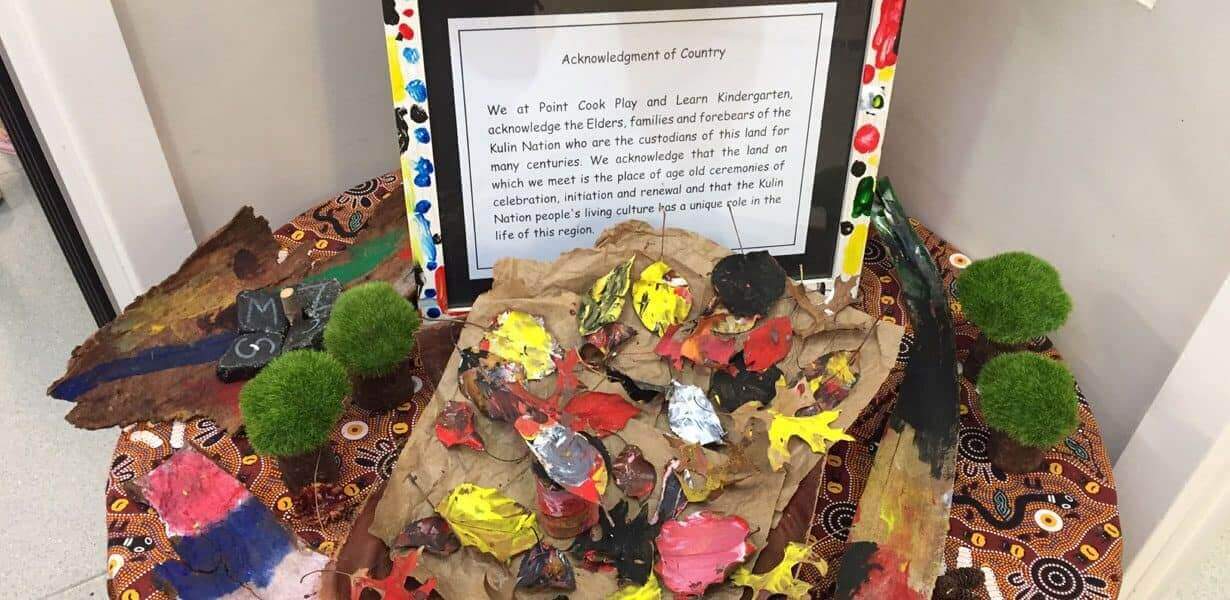 Last week, our centres observed the importance and resilience of the languages, culture and achievements of Aboriginal and Torres Strait Islanders in Australia through the theme 'Our Languages Matter' for NAIDOC Week 2017.
Many of our centres took part in exploring local Aboriginal culture and language through various experiences held during the week. There were in depth discussions about the meaning behind NAIDOC Week 2017 and learnings about Aboriginal language through stories, song, art and dance.
At ACT's Forde centre, the children ground grains and learnt how to make damper on one day and on another explored using the environment to tell stories through mark making on sandstone in the outdoor yard and by painting with natural resources from Ngunnawal land. Up in our Newstead centre in Brisbane, children further explored the symbolism of markings, working with sand to create their own sand markings.
Local Indigenous artist, Duncan Smith, worked alongside the children at Bruce in the ACT to facilitate an understanding of the importance and symbolism of art. During this experience, the children thought about what markings and symbols they could use to form their own story and then created their own paintings from these ideations. They were encouraged to share ideas about the markings and symbols they had chosen to represent which gave them the opportunity to reflect on their own experiences and understandings.
Point Cook Play & Learn in Melbourne was visited by Monica, an Indigenous woman from North Queensland, who is part of the Cultural Infusion team. During her visit, Monica demonstrated how to tell a story through Aboriginal symbols and signs and the children, much like in Bruce, drew their own stories which are now displayed in the foyer as art expressions.
Building relationships and understanding the world around us and the country we belong to plays an important role in our Curriculum. These experiences promote literacy learning and representative thinking as well as understanding the recognition and importance of storytelling in passing on cultural knowledge. Through creating connections with the Indigenous community, we are helping our children become active and aware global citizens with a respect for Indigenous culture and history.
Looking for the right Childcare Centre for your Family?
Submit your details and a member of our Concierge Team will be in touch to discuss what you need and how we can help you experience something more than childcare.

We'll be in touch soon.