At Guardian, children are encouraged to interact with nature and learn in a variety of environments, including in the garden.
Observation and research has shown there are outstanding educational benefits for children when involved in gardening activities. Children can learn new skills, have fun, socialise and develop self-confidence by spending time in the garden tending plants and growing their own food.
It allows for children to explore and learn in the outdoors, dig in the soil, get dirty and create natural experiences that encourage 21st Century learning. This includes allowing children to:
Communicate ideas and theories with educators and peers
Think critically when reflecting on why leaves go brown after they fall off the tree
Collaborate through working with each other to water the plants
Demonstrate creativity and innovation when developing experiments to test their theories
Develop social skills in listening to others' ideas and respecting differing opinions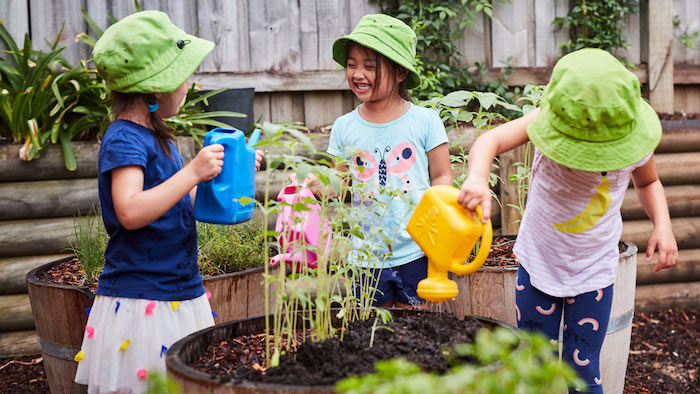 These are a few of our gardening experiences:

Note: While we have listed some outcomes, the wonderful thing about experiences at our centres is that learning outcomes overlap and vary depending on the child, educator and particular experience.