Flying through your ABC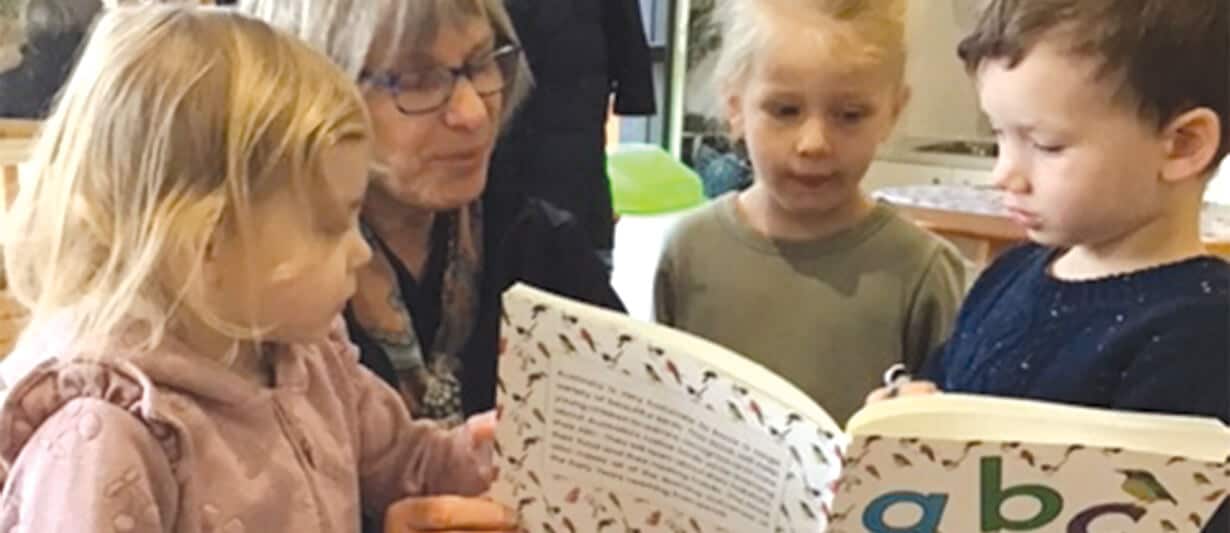 A fantastic example of this has come from one of our amazing Bachelor Qualified Teachers at our Guardian Kinfolk Albury Centre. As part of our national Guardian Literacy Program, our Curriculum Team are always on the lookout for the best examples of age and stage appropriate books to choose for our Centres and to recommend to our families. As part of this, we discovered a great book for pre-schoolers and kindy aged children written by one of our own, Christine Cameron. 
Christine has published her own book called "Fly through your ABC. An alphabet of Australian birds." This book is a leading feature in our Centres and on our reading lists. We have asked Christine some questions about how this great book has come about.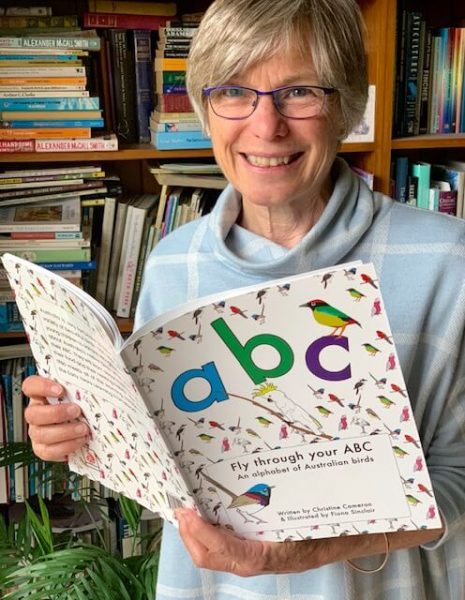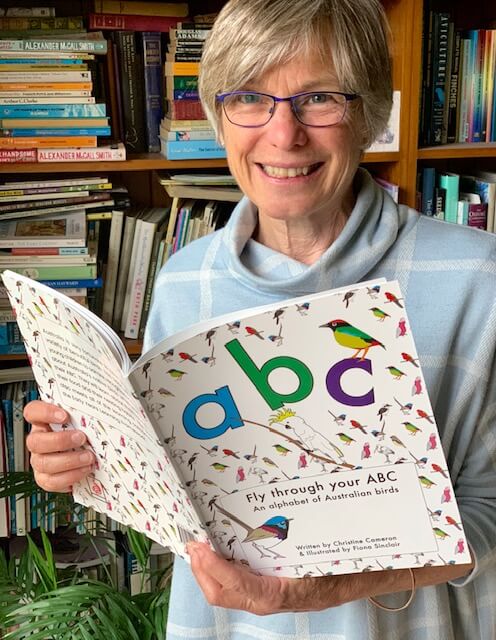 What inspired you to become an author? 
 l think it has gradually developed over the years. As a child l read many books, my parents used to read to me, and l still have the storybook l wrote in Primary school! The combination of the belief that anything is possible, and a strong desire to write a book for children about birds in the context of alphabet literacy, gave me the motivation.  
How did you decide to write this book?
 l could not find any information books about Australian birds in the context of the alphabet. So l decided to at least try! I found a professional illustrator and designer through the Birdlife Australia shop – she had designed an alphabet Australian bird tea towel. I am really happy that our partnership resulted in the publishing of the book.  
What do the children say about the book?
I am thrilled how much the children are enjoying the book – they like to look at the pictures of the birds and ask for the names.  
What would you like parents and children to gain from reading the book?
I really believe in the joy of reading with children and the warm experience of sharing a book together. But specifically for "flying through your ABC", for the children to identify shapes of the letters, to continue to recognise and be interested in the large variety of our native birds is the goal. I hope that reading this book will lead to a lifelong interest and care of our birds and to protect and maintain their habitats.  
Why do you feel reading quality books is so important for children?
Choose quality books increases language skills, concentration levels, improves cognitive skills and provides background knowledge about their world.  This helps children make sense of what they see and hear. Reading promotes brain development, imagination and curiosity. Good quality books can help children learn about their own culture and other cultures too, so the topic of the books can really aid their learning experiences. 
What are some of your favourite children's books and why?
Magic Beach by Alison Lester, The Mixed-Up Chameleon by Eric Carle, and Big Rain Coming by Katrina Germaine. All have lovely flowing text, beautiful illustrations, interesting and informative ideas and a satisfactory ending.  
Christine's book "Flying through your ABC. An alphabet of Australian birds" is in Centres now and part of our Guardian Reading List. We could not be more proud of her.  
Looking for the right Childcare Centre for your Family?
Submit your details and a member of our Concierge Team will be in touch to discuss what you need and how we can help you experience something more than childcare.

We'll be in touch soon.