Children of Altona North Re-Build Greenhouse out of Plastic Bottles after Storm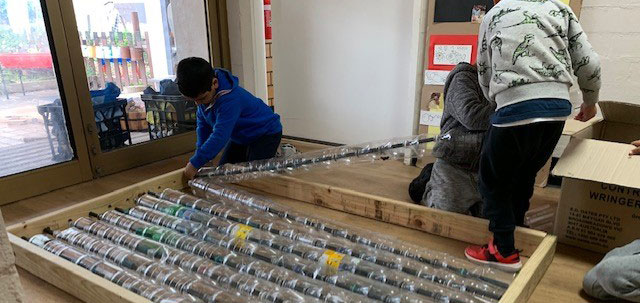 Responding to the damage of the kinder yard's greenhouses, the Guardian Early Learners – Altona North team decided to turn a disappointing situation into a centre-wide sustainability project – using soft drink bottles to build a new greenhouse for the yard.
Educational Leader, Lee, walked us through the details of the project, including how it began and how the whole community has rallied and donated to the cause.
"After having two of our greenhouses destroyed by the crazy Melbourne weather, we decided that we needed to come up with a better idea," explains Lee.
"Our immediate thought was 'how can we build something new out of something old?'. This led to investigating and viewing images of people who had made greenhouses out of lots of different materials, including soft drink bottles."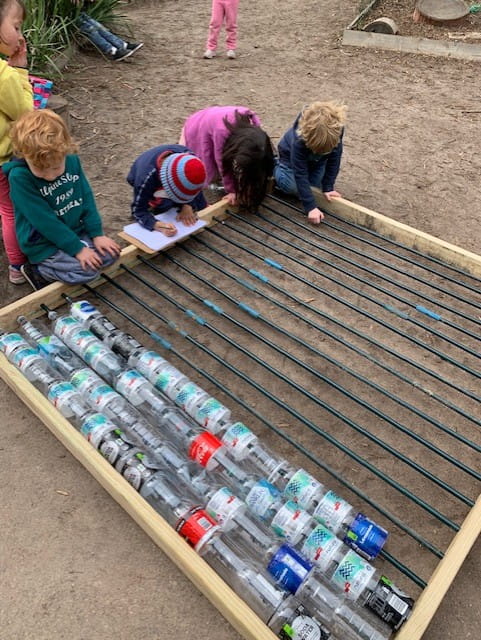 Completing the research encouraged a variety of discussions between the Early Learners – Altona North team, ranging from sustainability practices at the centre to recycling and repurposing products that would generally end up in landfill.
"We came up with a greenhouse design with the assistance of our maintenance worker, Warren. Once we had the design and a plan in place, we invited our centre community to collaborate on the project," shares Lee.
"The children have been instrumental in putting this together. They have worked really hard at getting all the bottles ready and cutting and threading them onto the poles. All of our families have been so great in bringing in their bottles and spreading the message to their families and friends as well."
The team were conscious of using as many recycled materials as they could, which included repurposing the poles from the broken greenhouses, and the donated bottles from families throughout the centre.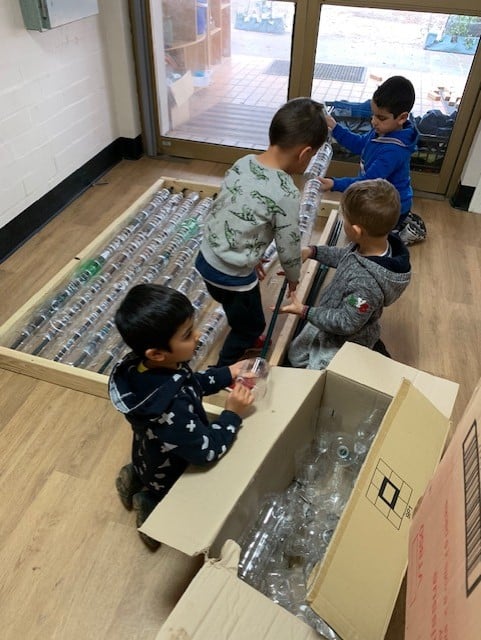 "The only thing we have had to purchase are a couple of wooden frames and the nuts and bolts holding it together, which was great," explains Lee.
"Within our daily program we always encourage the children to be sustainable and to recycle. Instead of throwing away our scraps, they go into our worm farm, compost bins and to our chickens. Any excess water from our drinking stations goes into our garden or to water our inside plants."
Lee was pleasantly surprised with the amount of attention and praise the greenhouse project has generated.
"We've had so much interest and lots of inquiries about our progress from other Guardian centres, families and the general public," says Lee.
"It's been such a great opportunity to spread the word about being sustainable and using products that would be destined for landfill. We're making a positive impact on our environment and teaching the children a really valuable lesson at the same time."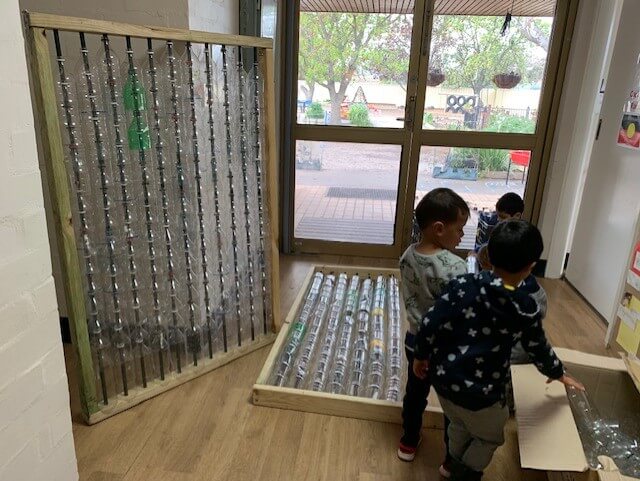 With just a small frame left to build, the team have nearly reached their soft drink bottle target, and the completion of the mammoth project. Lee says that it's not the end of the soft drink bottle greenhouses, though.
"We'd like to continue building smaller greenhouses which we can put into our other playgrounds, and hopefully encourage our local schools to build their own gardens. Imagine our kinder children teaching the school children."
Looking for the right Childcare Centre for your Family?
Submit your details and a member of our Concierge Team will be in touch to discuss what you need and how we can help you experience something more than childcare.

We'll be in touch soon.