Tips for Creating Inviting Environments for Children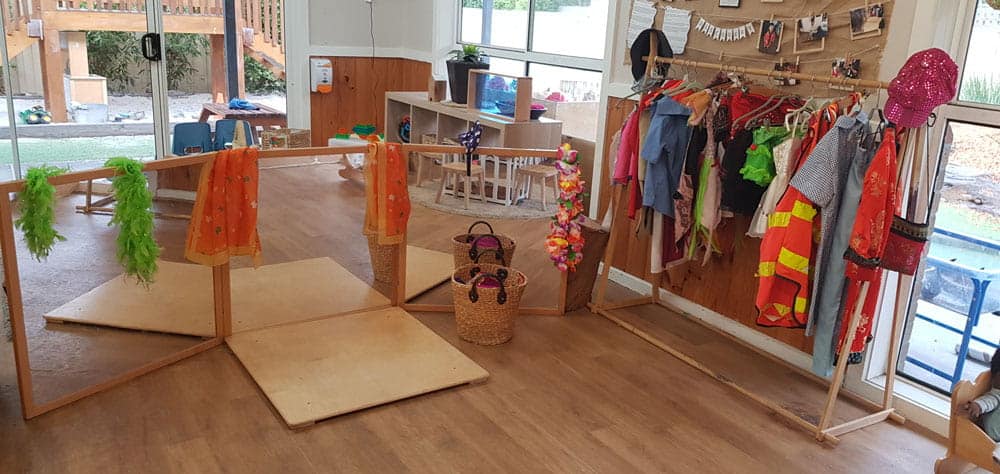 Creating inviting environments for children goes well beyond buying some toys and a paint set. At Guardian, our carefully planned childcare environments inspire curiosity, foster creativity and support discovery with a variety of sensory-rich spaces.
Taking inspiration from the spaces in our Centres, here we share some tips for creating inviting learning spaces and environments for children from 0-5 years old.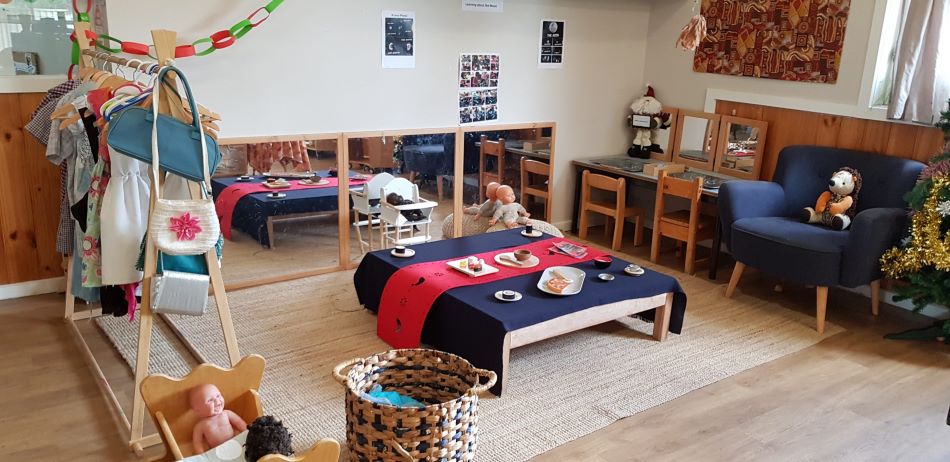 1. Consider accessibility and stability when choosing furniture
At Guardian, we pride ourselves on creating an atmosphere where children can be autonomous when it comes to their learning. For this to happen, the children need to have access to a variety of materials and also be included in the decision-making processes. Placing materials at the children's height, and within their eyeline, will create optimal accessibility in the space.
2. Display photos at eye level
Having photos at children's eye level encourages them to develop a strong sense of self-identity and promotes conversation and introspection. When attending our Centres, many children love to share aspects of their home life and have a connection to their families present through personal photographs and keepsakes.

3. Place mirrors around the environment
Mirrors allow young children to view themselves and see more of the world. Mirrors in a creative space can foster a sense of space, reflection and consideration, along with making an environment appear brighter or larger than it is. Place mirrors where the children have direct access, such as mounted on the wall at eye level, or displayed on tables in a hand-held capacity.
4. Repurpose, reuse and recycle materials
Repurposing items that are in good enough shape to be used again are great assets to a learning space. Before discarding items into the recycling bin, ask yourself: Can this be an open-ended material for my child? We have a collection of open-ended materials kept on hand for the children to explore, such as recycled tubes, boxes, cardboard, shredded paper that provide hours of entertainment.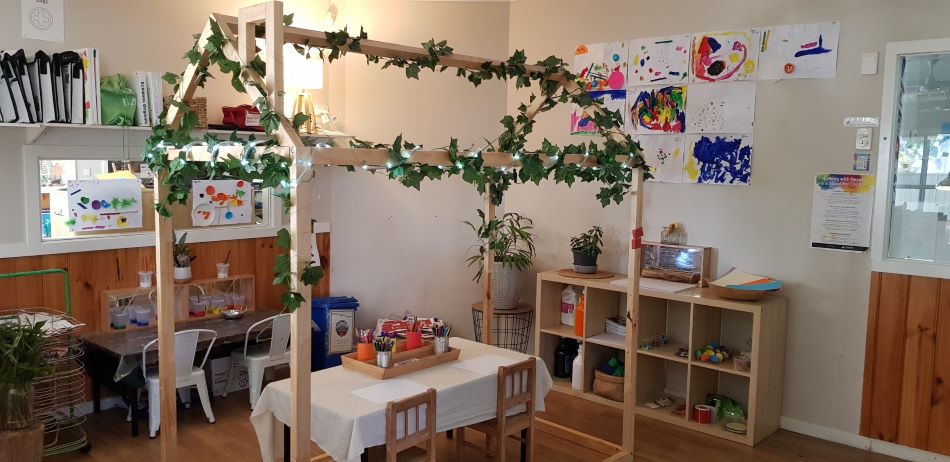 5. Design your space for imaginative play
Corners at home or imaginative play spaces should support social play skills. Ideal environments for imaginative play should be big enough to allow for children to engage and move around comfortably. The materials used are age appropriate and foster the children's sense of inquiry. Props and costumes, such as miniature kitchens and boxes full of dress up clothing, spark dramatic play experiences where children can take control of the storyline.
6. Create a designated literacy space
Whether at home or in a childcare environment, children should have a chance to sit or lay down as they share a story with a friend, family member or Educator. Soft textures, such as blankets and cushions, make a space feel comfortable and cosy, supporting children's sense of wellbeing. It is also important to think about what experiences may be positioned next to a quiet space. If possible, position your literacy or quiet space away from dramatic play areas, so children have a chance to absorb stories and explore their themes.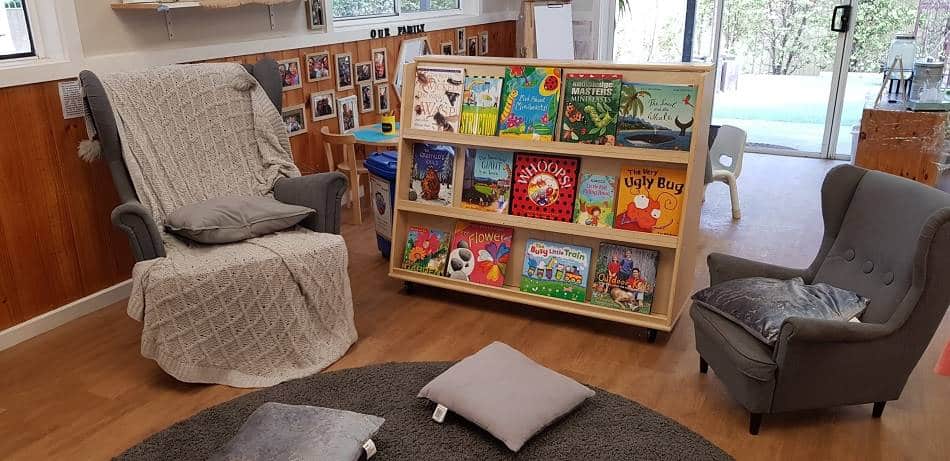 7. Keep spaces clean and well-organised
The overall feeling of the environment should be welcoming, but should also invite the children to come and explore what the experience is offering. When a learning space is presented thoughtfully, the children will develop a respect for their environment and the items that are used within it. It is also important for adults to role model how to reset learning spaces, so that children can learn the expectations of the space and that each item has a home.
Looking for the right Childcare Centre for your Family?
Submit your details and a member of our Concierge Team will be in touch to discuss what you need and how we can help you experience something more than childcare.

We'll be in touch soon.