---
---
Children Gain Educational Benefits from Gardening
15th February 2017

Guardian Early Learning Centres are teaching children about nature and gardening and watching them thrive.
Observation and research has clearly shown that there are outstanding educational benefits for children when involved in gardening activities.
Children can learn new skills, have fun, socialise and develop self-confidence by spending time in the garden tending plants and growing their own food. Most children enjoy being outdoors and love digging in the soil, getting dirty, creating things and watching plants grow.
Guardian Early Learning Centres have embraced this concept by creating unique gardening spaces at a number of their facilities including Maroubra Early Learning Centre. Here children are heavily involved in the nurturing of their vegetable patches and are also able to use the freshly picked produce to create meals and they even have their own worm farms.
'Our veggie garden has really flourished, the children have been very excited to pick and wash their own juicy tomatoes' says Maroubra Early Learning Centre Manager, Michelle Baxter. The children were also able to 'personally hand-pick vegetables that were key ingredients for a yummy MasterChef inspired Father's Day feast'.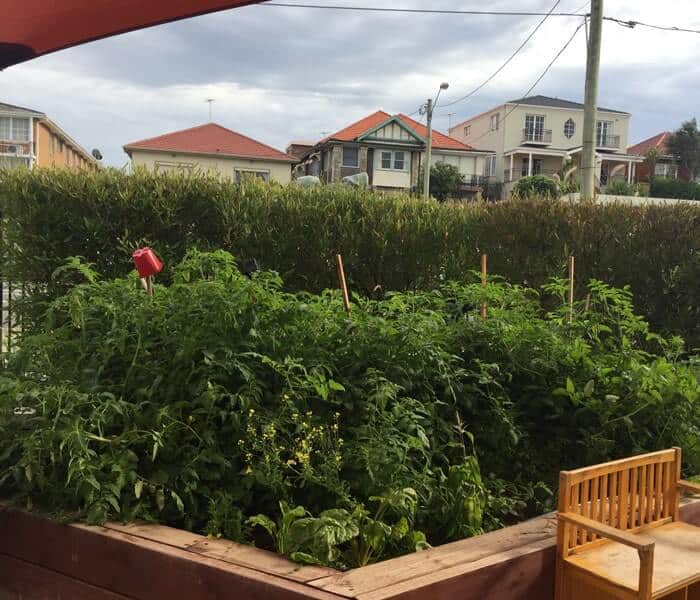 Top Benefits for Children Who Garden
People of all ages can enjoy gardening, children in particular have lots of fun and gain special benefits. Gardening is educational and develops new skills including:
Responsibility: Derived from the need to care for plants and vegetables
Self-confidence: Developed through achieving their goals and enjoying the food they have grown
Understanding: Conceptualise the process of cause and effect (for example, plants and vegetables die without water, weeds compete with plants)
Reasoning and Discovery: Learning about the science of plants, animals, weather, the environment, nutrition and simple construction
Physical activity: Participating in an activity that is both fun and productive
Exploring texture: Gaining insight on density, weight, malleability, permeability etc.
Love of nature: An ideal opportunity to learn about the outdoor environment in a safe and pleasant place
Cooperation: Including shared play activity and teamwork
Creativity: Finding new and exciting ways to grow and use food
Nutrition: Learning about where fresh food comes from and the importance of healthy eating
The Maroubra Early Learning Centre located at 339 Maroubra Road in Maroubra, is conveniently open Monday until Friday 7.30am-6.00pm.
Complementing the famous vegetable garden is their 'outdoor wonderland' offering a unique spacious outdoor area featuring mud pit, sand pits, camping area equipped with fire and logs, not to mention dinosaur bones and more.
The team of educators at the Maroubra Early Learning Centre are as professional as they are passionate. They enjoy creating strong bonds with families, who trust that their child is in safe and capable hands. Communication is paramount, every step of the way the team make sure their families are regularly informed about their child's learning, progress, interests and wellbeing.
To find out more about Maroubra Early Learning Centre or to book yourself in for a tour, please head here or phone them directly on 02 9314 1165.
Read more about the benefits of gardening for children here.
---
Looking for the right Childcare Centre for your Family?
Submit your details and a member of our Concierge Team will be in touch to discuss what you need and how we can help you experience something more than childcare.

We'll be in touch soon.
You May Also Want to Read This