At Guardian, our outdoor environments provide another area for children to learn, explore and discover.
Many of our centres feature natural play areas that allow for climbing, engaging and creating, with river beds, a water pump and large undercover sandpits for children to explore.
Outdoor areas allow for children to exercise and exert themselves in the fresh air, connecting with nature and allowing each child to draw a connection with the importance of sustainable practices.
This encourages 21st Century learning outcomes through:
Critical thinking when experimenting with the structural properties of wet sand versus dry sand
Collaboration in digging, carrying and moving sand with other children and educators
Communication through mark making in sand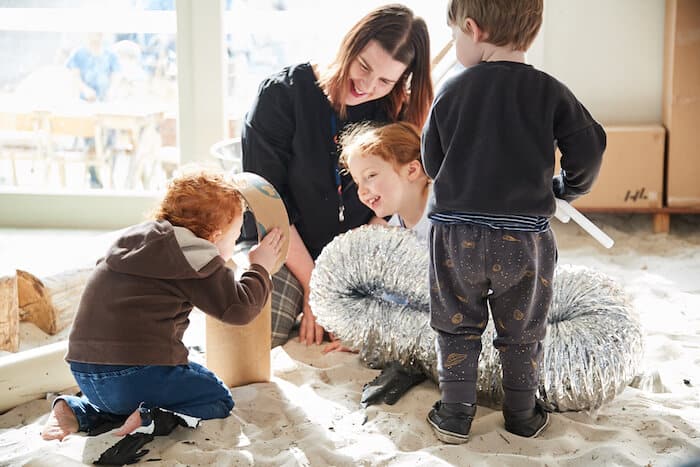 Note: While we have listed some outcomes, the wonderful thing about experiences at our centres is that learning outcomes overlap and vary depending on the child, educator and particular experience.