navigate_before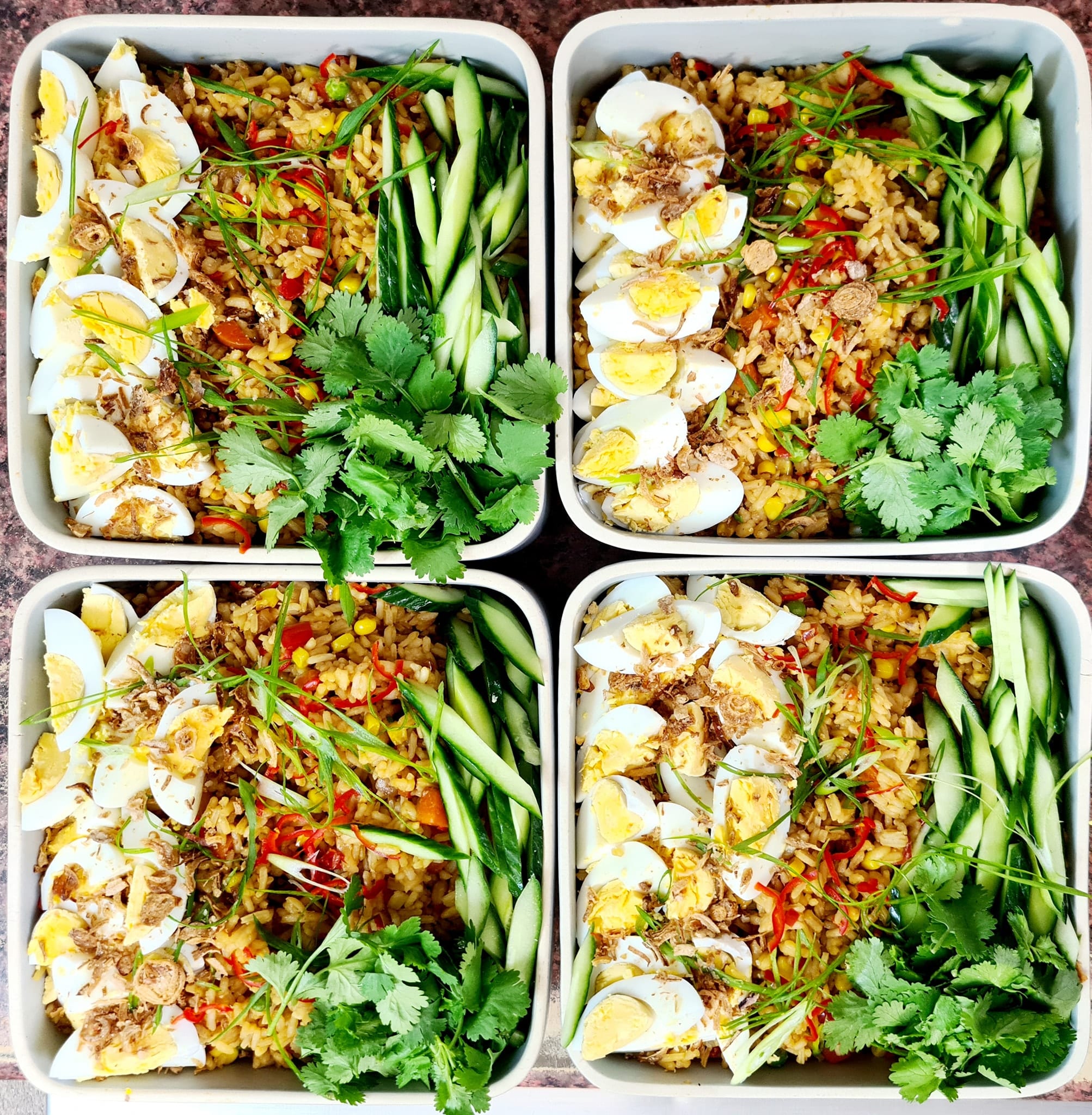 Birth
Vegetarian Nasi Goreng For The Whole Family
From Chelsea Coulter at Mulgrave South.
300g rice
1 onion, diced
2 carrots, diced
1/2 cup of corn kernels
1 clove garlic, minced
Kecap Manis to dress
Soy Sauce to dress
2 stalks of spring onions, sliced
1/2 bunch of coriander, sliced
4x boiled eggs
Garnish with
fried shallots
spring onion, sliced
cucumber, sliced lengthways
In a pot of boiling water, boil the eggs for 11 minutes.
In another pot of boiling water, cook rice for 10-15 minutes.
In a large saucepan, saute your onion until nicely browned.
Add carrots and cook for a further 5 minutes.
Add garlic and cook for another 2 minutes.
Add corn, and stir well. Cook for another two minutes.
Take off the heat and stir in spring onions and coriander.
Mix through the Soy Sauce and the Kecap Manis.
Stir through the rice and add your garnishes.
Serve with eggs on the side.
Sign up for our latest news and information