navigate_before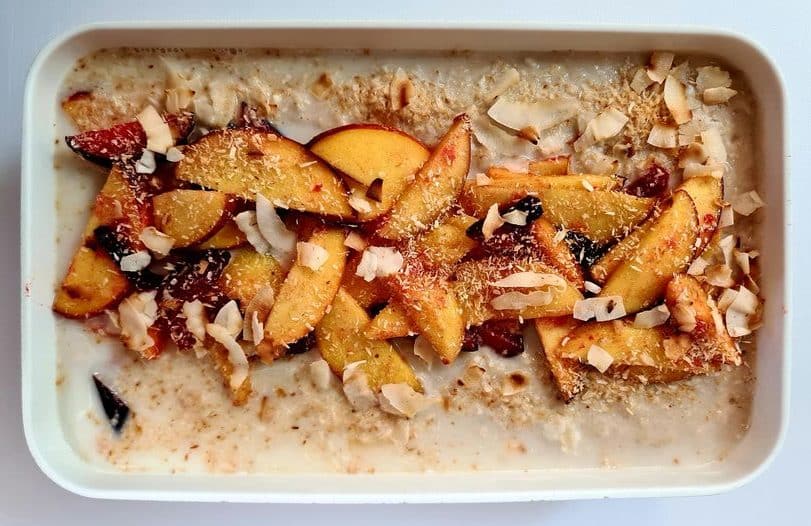 Birth
Tropical Summer Oatmeal
From Chelsea Coulter from Mulgrave South.
Ingredients:
Oatmeal
1.5L Coconut Milk
2 Rolled Oats (Or Flaked Quinoa)
1 TSP Vanilla
1/2 TSP Cinnamon
1 Mashed Banana
1 Mango
1 Nectarine
1 Peach
1 Apricot
Toasted & Flaked Dessicated Coconut
Method:
Bring one litre of the coconut milk to boil in a saucepan.
Add in the oats, cinnamon and vanilla and simmer on low heat until the oats are cooked and the oatmeal is thick.
If the oatmeal is too thick use the other 500ml of coconut milk to thin it down until you get the consistency desired.
Mix through the mashed banana and pour into bowls.
In a mixing bowl add all the sliced stone fruits together and mix.
Place them on top of the oatmeal and sprinkle with toasted flaked and desiccated coconut.
If you prefer a little sweeter oatmeal, add some honey when adding in the bananas.
Sign up for our latest news and information