navigate_before
Ages 2+
Find a Pen Pal
Starting a pen pal program to keep kids connected at Guardian
Looking for ways to connect the wider Guardian community during COVID-19, the team and children at Guardian Phillip Street have launched a national pen pal program.
Now known as the PenPalPlatform, this message sharing community was created with the vision of connecting hundreds of children across the country via handwritten letters.
Since launching Guardian Phillip Street have sent three letters to children in Queensland, New South Wales and South Australia, and they're looking forward to receiving some responses soon.
"The children at Phillip Street are ready at the door each day looking for the Postie," shares Centre Manager Harriet.
"As soon as we started to discuss the pen pal program, the children's curiosity around mail, in general, was sparked and we researched lots of countries and the colours of their mail boxes. This line of inquiry led to further researching and greater learning for all involved."
Harriet and the team look forward to fostering the pen pal program further, and hope that in time it creates friendships between children in different centres.
This process of mark making to share messages and ideas; a trip to the post office to buy a stamp and post a letter; the anticipation of waiting for a response; and delight of receiving a letter in reply, are all wonderful learning experiences for children.
Who could your child write a letter to or draw a picture for? Perhaps a grandparent, a friend in another town, even a relative not too far away. It's not so much where the letter is going, but the experience itself that creates the excitement.
Now, more than ever it's a great time to encourage this type of communication.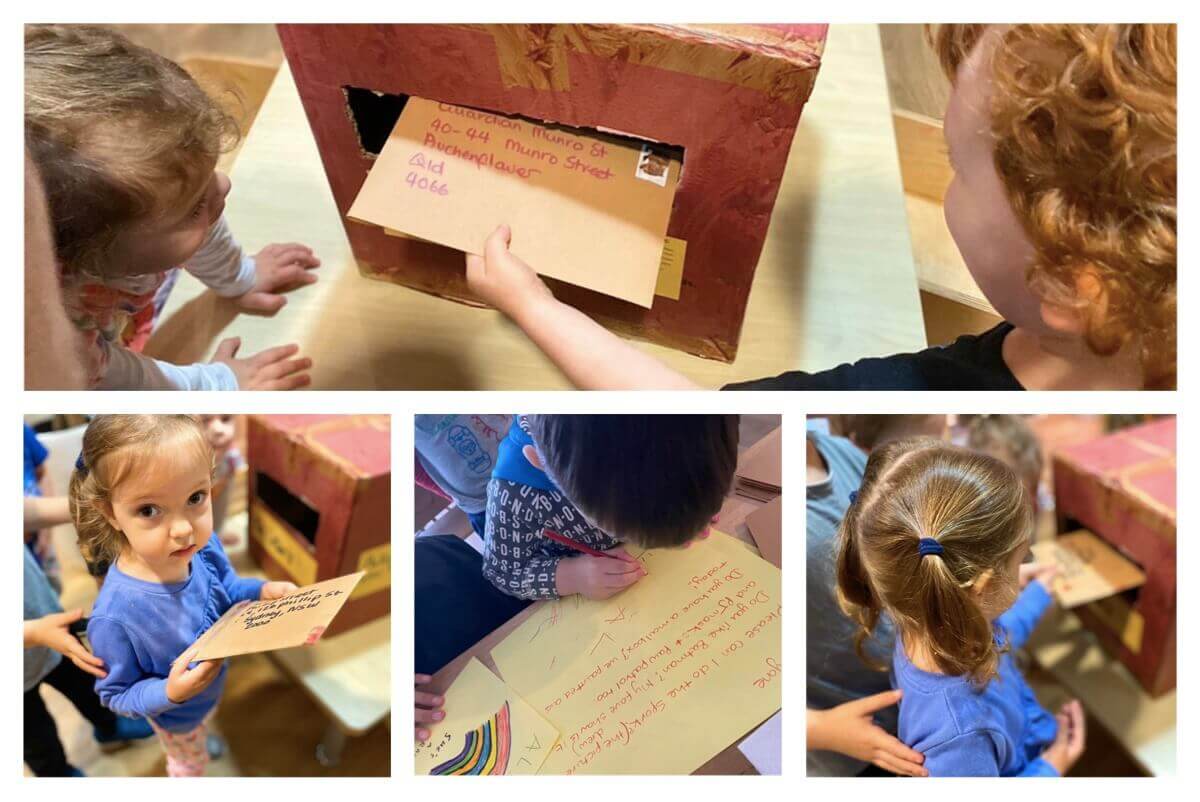 language Go to page
Sign up for our latest news and information