navigate_before
Ages 2+
How to have 'Mindful Mornings'
Mindfulness activities that are perfect for mornings
Mornings can often be a mad rush of getting up, getting ready and getting out the door.
So our preschoolers at Guardian St Kilda South have recently been starting their day doing some mindfulness, followed by yoga. This is a lovely way for them to calm and prepare themselves for a learning day ahead.
This is also something we encourage you to recreate at home – for you and your little ones. Because a little bit if mindfulness in the morning goes a long way throughout the day.
During this time of COVID-19 our children choose a space to themselves and a coloured felt shape to sit on which helps them to practice mindfulness at a safe, social distance.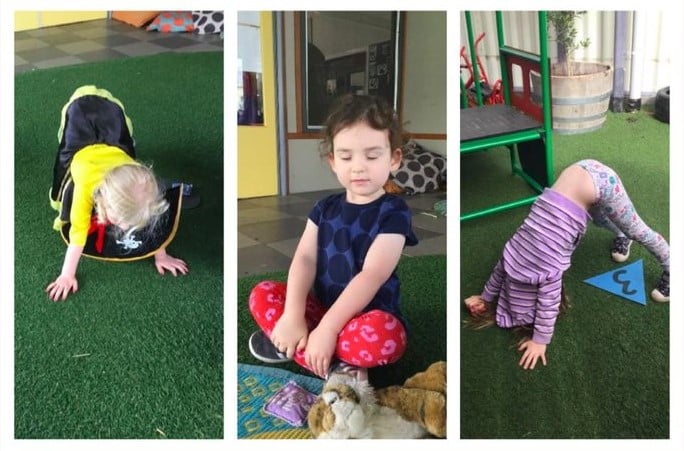 How do you and your child start your day? Might you find a few moments for some deep breaths, a few stretches and take the time to simply 'be'?
Attached below is a fun yoga resource from shared by Munch and Move, a NSW health initiative inviting children to explore ways to embed physical activity and healthy eating into everyday moments.
picture_as_pdf View Resource
From Sarah Ledingham, Teacher at Guardian St. Kilda South
Sign up for our latest news and information