navigate_before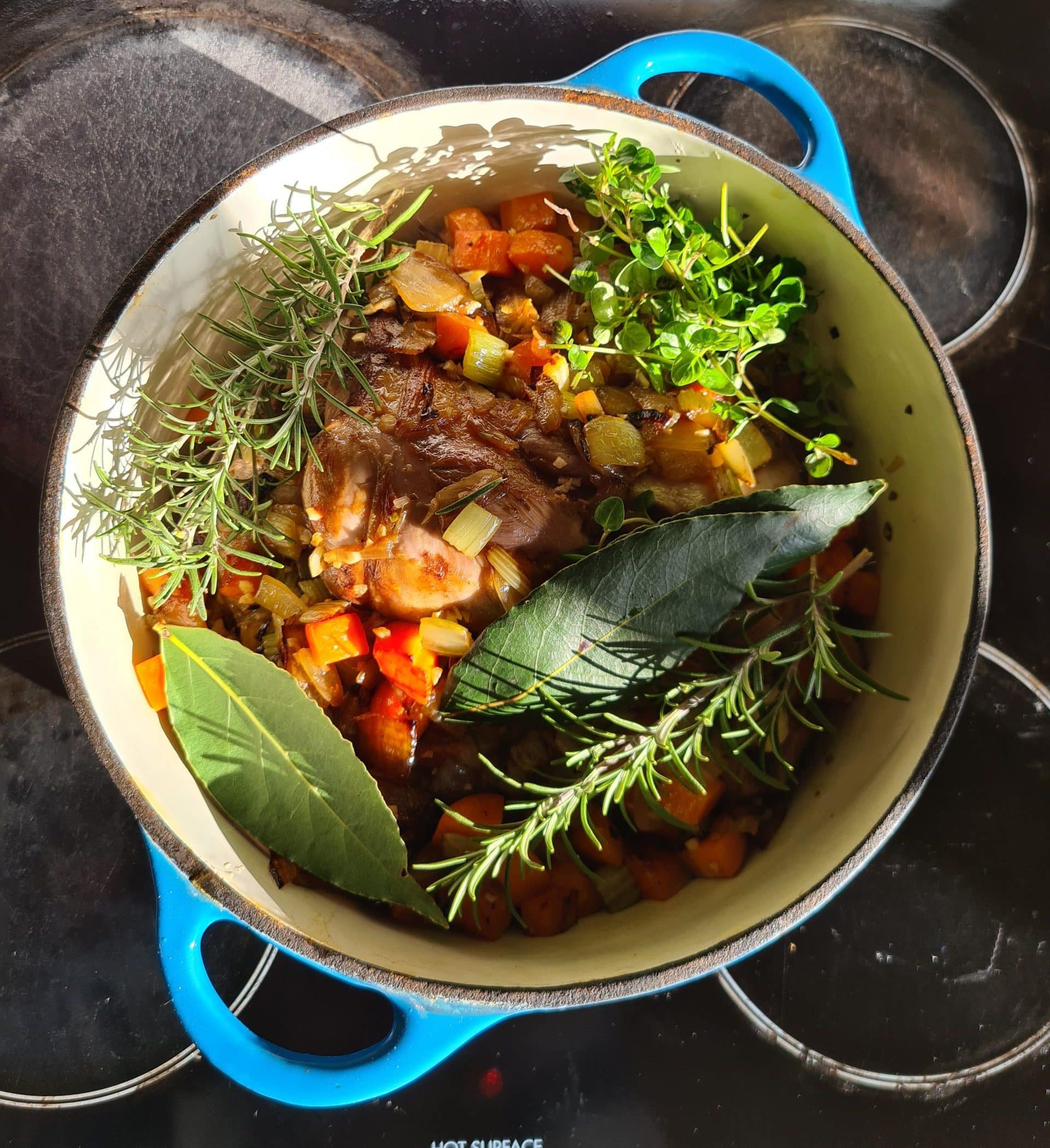 Birth
Make Our Lamb Shank Recipe At Home
From Chelsea Coulter from Mulgrave South.
Ingredients:
4 Lamb Shanks
1 large Onion diced chunky
2 Carrots diced chunky
3 Celery stalks diced chunky
3 Garlic Cloves chopped
4 fresh Bay Leaves
3 Rosemary Sprigs
1/2 bunch Thyme Sprigs
1L Beef Stock
2 500ml bottles Don Antonio
Traditional Sugo Sauce
Salt and Pepper
Olive Oil
Method:
Preheat the oven to 180 degrees.
In a fry pan on a medium to high heat add a little olive oil and brown off the lamb shanks until they are nicely coloured all over.
Place the lamb shanks into an oven safe cast iron slow cooker pot.
In the same fry pan refresh the oil and sautee the onion till nicely browned, add carrots and cook for a further 3-5 minutes, add celery and do the same.
Add garlic and cook for a further 2 minutes.
Add in one cup of beef stock, bring to the boil and then pour the vegetable mixture over the lamb shanks.
Add the thyme, rosemary, bay leaves, sugo and the rest of the beef stock into the slow cooker pot also. Season well. (The liquid should cover the ingredients inside the pot so add more stock and sugo in equal parts if needed to reach the right height.)
Place the slow cooker pot onto the stove top and bring to the boil.
Put the lid on top of your pot and place in the oven for approximately 1.5 hours or until meat is falling off the bone.
Serve hot on top of creamy mash potato.
Sign up for our latest news and information