navigate_before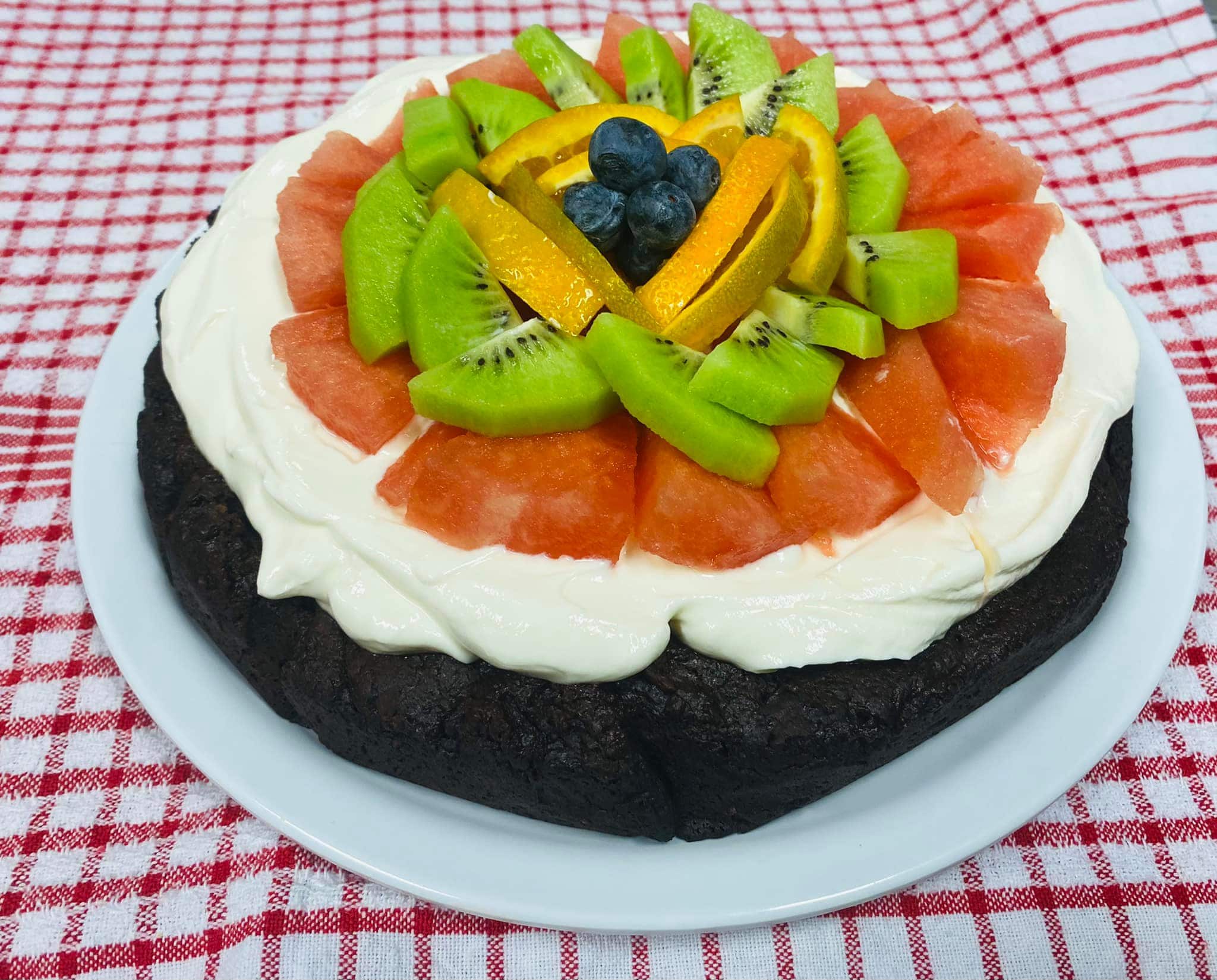 Birth
Healthy Brownie Fruit Pizza
From Jenny at our Guardian Bruce Centre.
Ingredients
5 serves 
1.5 cup self raising wholemeal flour
1 cup cacao powder
1/2 cup prune puree
1/2 cup rice malt syrup
1/4 cup coconut oil (melted)
1 tbsp vanilla extract
A pinch of sea salt
Method 
Preheat the oven to 170 degrees.
Whisk dry ingredients (flour, cacao powder, sea salt).
Mix the wet ingredients in a separate bowl.
Pour wet ingredients into dry ingredients and stir through well.
Spray oil a baking tin, pour the batter into a tin.
Bake them for 25-30 mins or until cooked through.
Let it cool.
Spread greek yoghurt on top then place various fruits.
Sign up for our latest news and information