navigate_before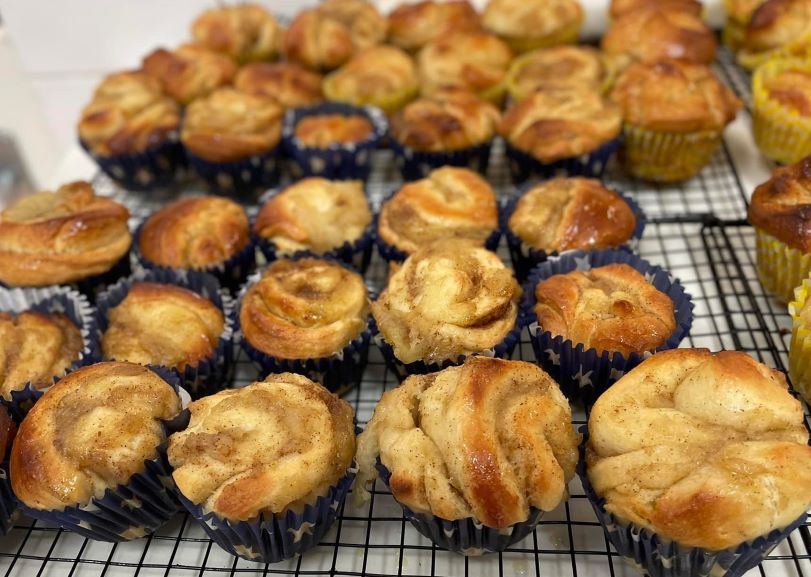 Birth
Apple Cinnamon Roll
A warming Apple Cinnamon Roll that is Egg-Free, Dairy-free and Soy-Free.
A perfect snack for a cosy afternoon… or morning!
picture_as_pdf View Resource
Created by Rabia from Mentone East.
Ingredients:
For Dough:
2 Cup Warm Rice Milk
1/2 Cup Sugar
1/2 cup Nuttelex Melted
4 Cups Flour
7g Instant Yeast
To Add To Dough:
1 Cup Flour
1 Tablespoon Baking Powder
1 Teaspoon Salt
Filling:
Apple (grated, sliced or diced)
Cinnamon
Honey
Brown Sugar
Method:
Preheat oven to 180℃
Mix all dough ingredients together. Dough will be very wet. That's ok.
Cover and leave to rest for two hours
Once dough has doubled in size, add your 1 Cup of Flour, Baking Powder and Salt.
Knead well.
Roll the dough flat.
Add your fillings.
Cut the one large roll into 12 small rolls and add to a baking dish.
Let it rest for 30 minutes before it goes into the oven.
Place in oven for 20-25 minutes.
Glaze with Nuttelex and honey.
ENJOY!
Sign up for our latest news and information