Inspire Aspire 2023 Conference Sponsors
Thank you to all of the sponsors of the Inspire. Aspire. 2023 Conference.
Click each logo below to go to the website and learn more about each of our amazing sponsors.
Thank you to our Gold Sponsor: Educating Kids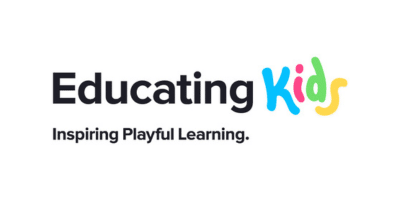 Educating Kids is dedicated to learning in the Early Years. We believe in making beautiful and inviting resources available to all children.
We offer quality resources that support a natural, relaxed foundation in which educators and children can add their own passions and personality.
We promote the use of natural resources such as timber which provide a warm feel, and encourage a sense of wonder and interest in nature, its' resources and its' preservation. Our furniture and soft furnishings are designed to reflect a more homely and comfortable environment, whilst also being practical and hard wearing. They are also more muted in colour so that the resources and learning experiences can be the hero of the learning spaces, allowing children to focus and engage in a calm and welcoming atmosphere.
We offer a wide range of resources that promote open ended play where children can learn through exploration and imagination, as our resources provide endless opportunities and positive learning experiences for the children.
Thank you to our Gala Dinner Sponsor: Bellbird Early Educational Resources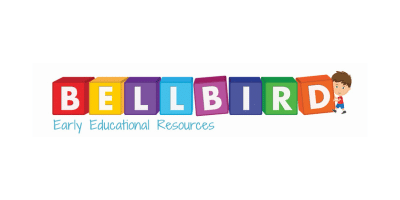 Originating 35 years ago, Bellbird is an Australian family-owned business supplying high quality furniture and resources to the Early Learning sector. We believe that play is a child's occupation and is essential in creating the building blocks of early learning to enable them to become their best self.
To support educators and their services we offer an extensive range of resources, arts, crafts, quality furniture, outdoor equipment and more. In addition, our bespoke New Centre Design service brings your centre plans and vision to life by designing an environment that promotes learning through play.
Our rigorous supplier assessment practices ensure products are of high quality, durability and suited to the early educational market focusing on 0-6 years. Far beyond aesthetics, durability and value, this assessment also takes into consideration a resource's fit for purpose and their ability to inspire Curiosity, foster Creativity, and support Discovery in children.
At Bellbird, we believe the critical foundation of brain development is built in the early years and the role Educators play is vital to unlocking each child's potential. Our mission is to partner with Early Educators to spark children's curiosity and imagination by creating play-based learning environments that help them unlock their potential.
Thank you to our Keynote Sponsor: Childcare Cleaning Supplies