Why choose Guardian?
With 93% of our centres meeting or exceeding the National Quality Standard, when you join Guardian, you'll be working with the most passionate, knowledgeable and well-supported early education experts in their field.
Our Educator and Centre teams deliver a world-class Curriculum, based on the renowned Reggio framework. This Curriculum is designed to support children to develop the unique skills they will need to thrive in the 21st century. But it's not just about learning outcomes that we know are fulfilling for childcare professionals. Fulfillment is also found in the beauty of witnessing that learning first-hand – seeing a child's personality and sense of self coming to life in front of your eyes.
And that's why our teams partner and collaborate so closely with families. Because we want their input, but we also want the mums and dads, the grandparents, the aunts, uncles and carers to witness this journey. The sense of purpose, contribution and impact that comes from having a hand in the development of a child's lifetime love of learning, is simply enormous. The first five years of a child's life are fundamentally important in a developmental, social and emotional sense, and Guardian employees get to be part of laying that foundation.
That is why it's more than just a job at Guardian.
We need more awesome, forward-thinking and thoughtful people to join our team. Will you be one of them?
"Guardian is a company that looks after the best interests of not only the children and their families but their employees as well. I have never looked back and I feel proud of my team and the supportive company I work for."
Kirbie Metcalfe, Centre Manager Queensland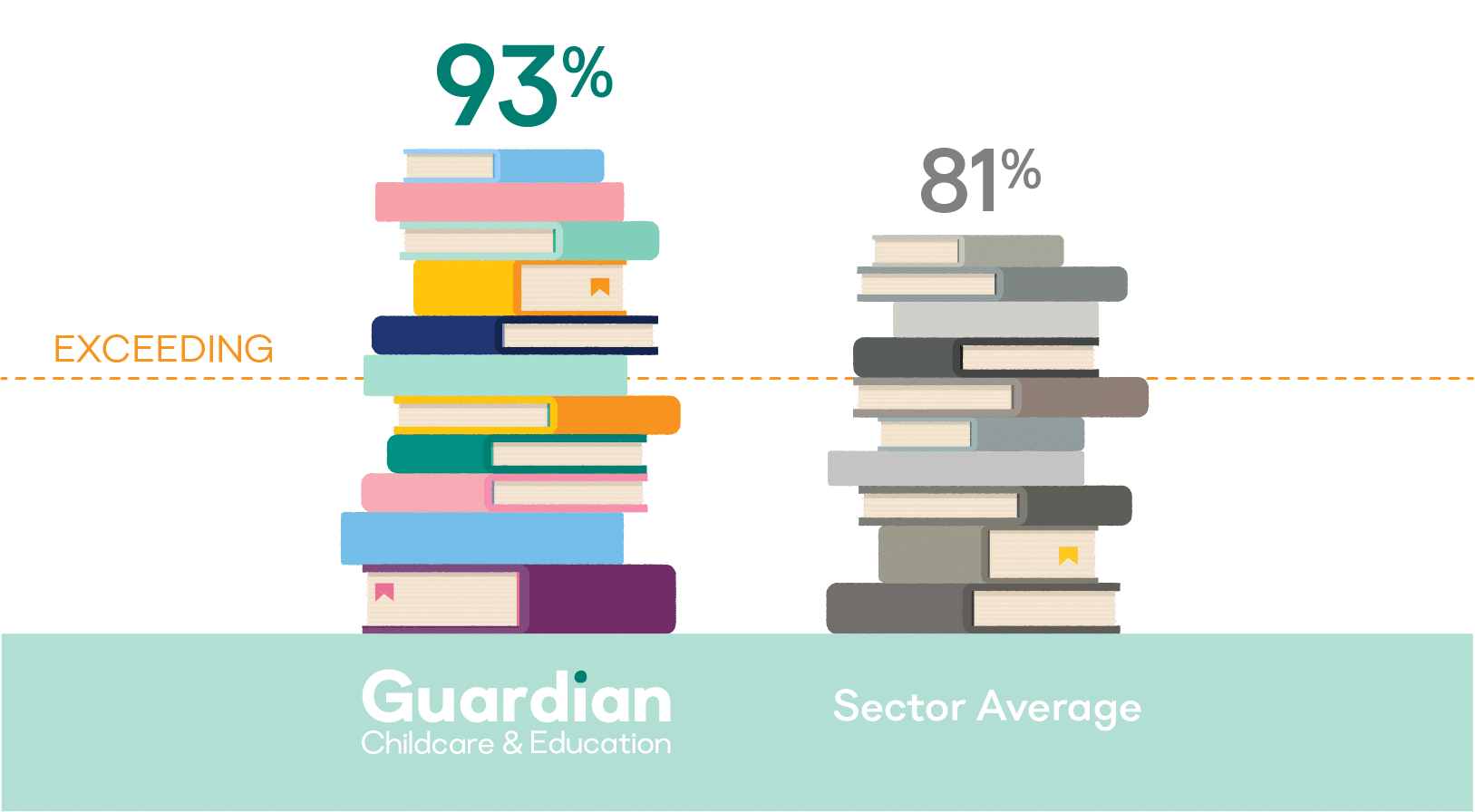 Find your next job at Guardian
expand_more
expand_more
expand_more
search