The Magical Connection Between Children and the Elderly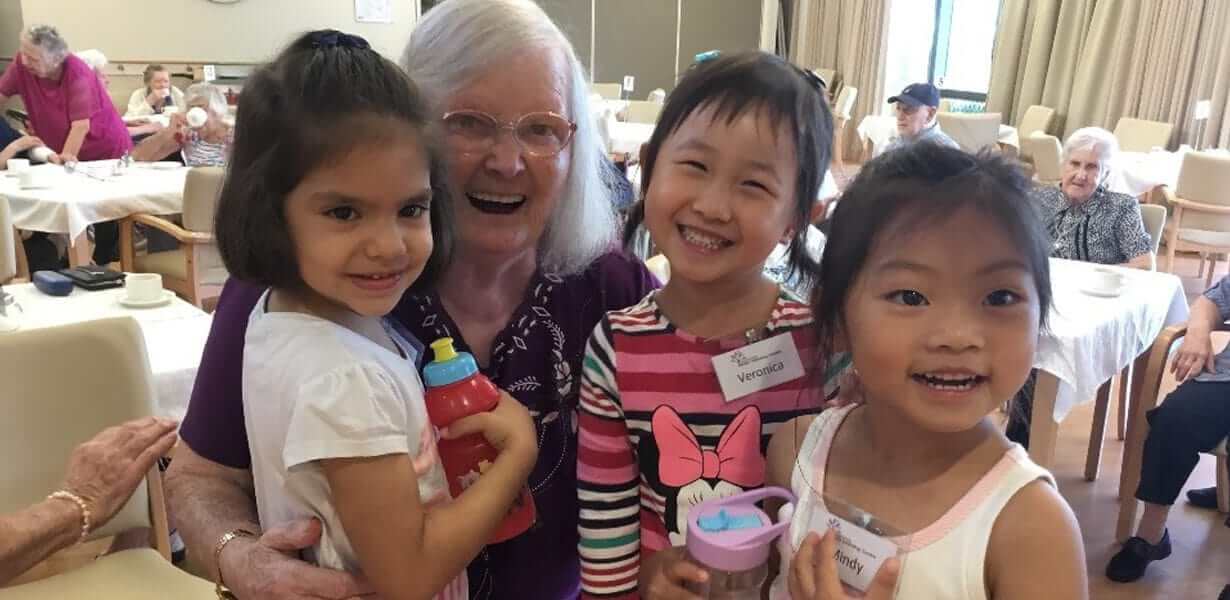 Jacaranda Early Learning Centre – Sunnybank likes to nurture an inclusive, open environment where children are encouraged to be aware of and contribute to their greater community. After reflecting on ways they could instil a sense of community in the children in a way that extended on their interests, an excursion was arranged to visit elderly residents at their local aged care, Cazna Gardens, with the 4-5-year-olds.
Centre Manager, Angie Westerdale says, "The children and the elderly have a remarkable connection with one another which I describe as magical. The magic that stems from this is the intergenerational bond and the way they let themselves live quite simply in the moment is wonderful."
Right from the start, it was obvious the children and the residents had an instant connection with one another. The result is two perspectives from opposite ends of life, momentarily caught up in a world of wonder, each moving at their own pace.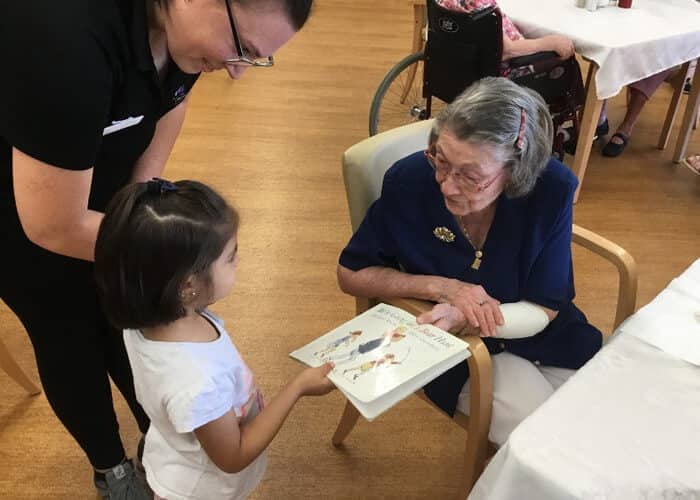 Benefits for the Children
Connecting and establishing a bond with the residents in an individual way helps to build self-esteem and sense of worth in children. Angie says, "The interaction gives children someone safe to talk to and to share stories with."
Angie adds that these visits develop children's sense of care and compassion and helps them to become active citizens in their community.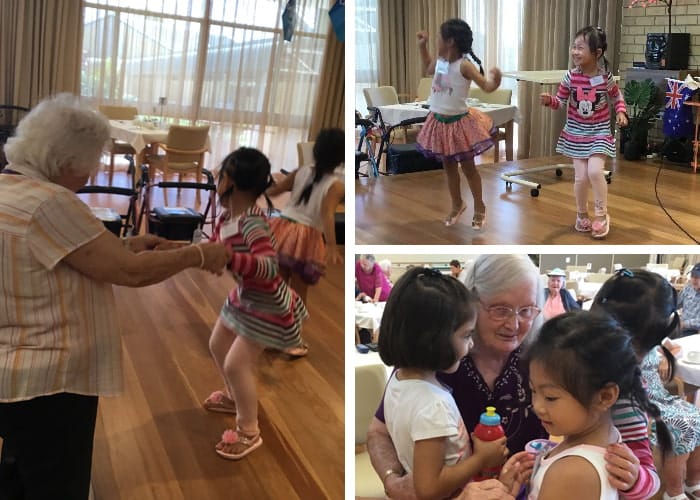 Benefits for the Elderly
Having the children come to visit is a real boost for the residents at Cazna Gardens too. Angie says, "the residents experience a sense of joy and freedom with children, they develop a new lease on life and have more energy."
Interactions with children helps to reduce depression, maintains better health and gives better life satisfaction. The children put them in the role of teacher, letting them know they're needed and enjoyed.
We are looking forward to seeing more of these wonderful interactions between the children and their newly made elderly friends in the future.
Learn more about Jacaranda Early Learning Centre – Sunnybank
To learn more about this early learning centre in Brisbane and to book yourself in for a tour, head here.
Looking for the right Childcare Centre for your Family?
Submit your details and a member of our Concierge Team will be in touch to discuss what you need and how we can help you experience something more than childcare.

We'll be in touch soon.