Guardian Marsfield's Giant Bubble Recipe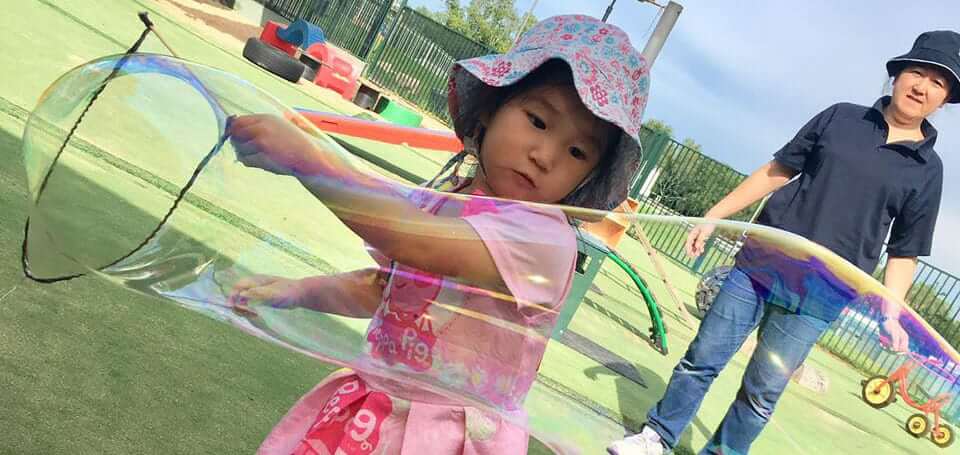 Taking advantage of a perfect autumn day recently, the children and Educators at Guardian Childcare & Education Marsfield experimented with giant bubbles in the sunshine.
"The children love playing with bubbles, and actually gave us the idea to create giant bubbles," shares Lead Educator, Parveen.
"One of the children was washing their hands and spent extra time at the sink playing with the bubbles that'd formed from the soap."
"Noticing their interest in the bubbles, the Educator supervising asked if the children would like to play with bubbles outside. They said yes, of course."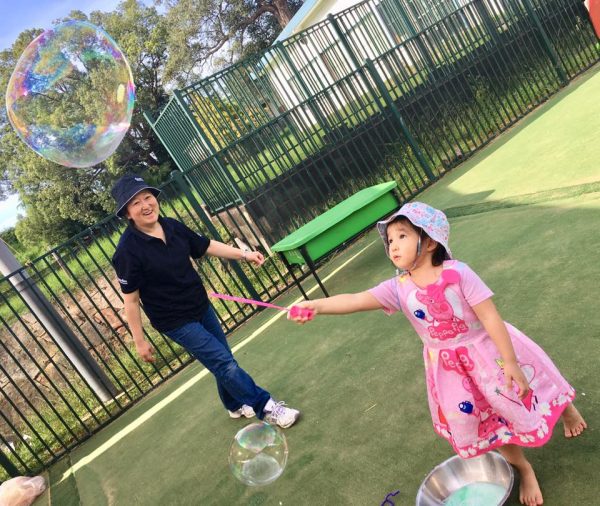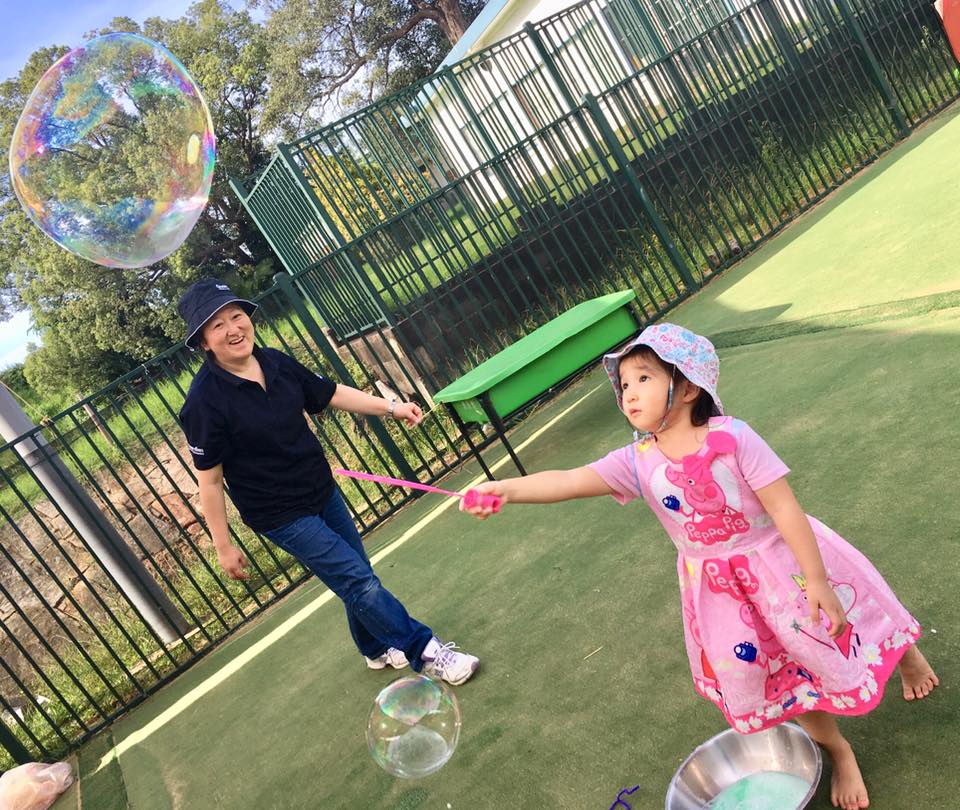 After patiently waiting for the bubble mixture to set, the children put on their hats and sunscreen and enjoyed an afternoon in the sunshine making giant bubbles.
"It was lovely to see the children's faces light up with pride when they created a giant bubble," says Parveen.
"For such a simple experience, the children had so much fun and loved experimenting with creating bubbles of all shapes and sizes."
"After testing the recipe, we shared it with our families at home so they could have their own bubble fun. We had a few try it and home and send through pictures, which were very sweet."
During the experience, the Educators discussed bubbles with the children, exploring concepts such as how bubbles are made, how they work, and the differences in appearance when they're in the shade or sun.
Parveen and the team look forward to future giant bubble experiences with the children, and are excited to test their bubbles in the local park once it is safe to visit again.
Giant Bubble Recipe
Ingredients
5 cups warm water 

1/2 cup dish soap 

1 tbsp baking soda

1/3 cup corn flour 

1 tbsp glycerine
Method
Mix all of the ingredients together in a large container and leave for 3-4 hours. Then grab your bubble wand, go outside and have fun.
Looking for the right Childcare Centre for your Family?
Submit your details and a member of our Concierge Team will be in touch to discuss what you need and how we can help you experience something more than childcare.

We'll be in touch soon.