---
---
Guardian Elizabeth Street Launch Worm Farm Project
30th March 2020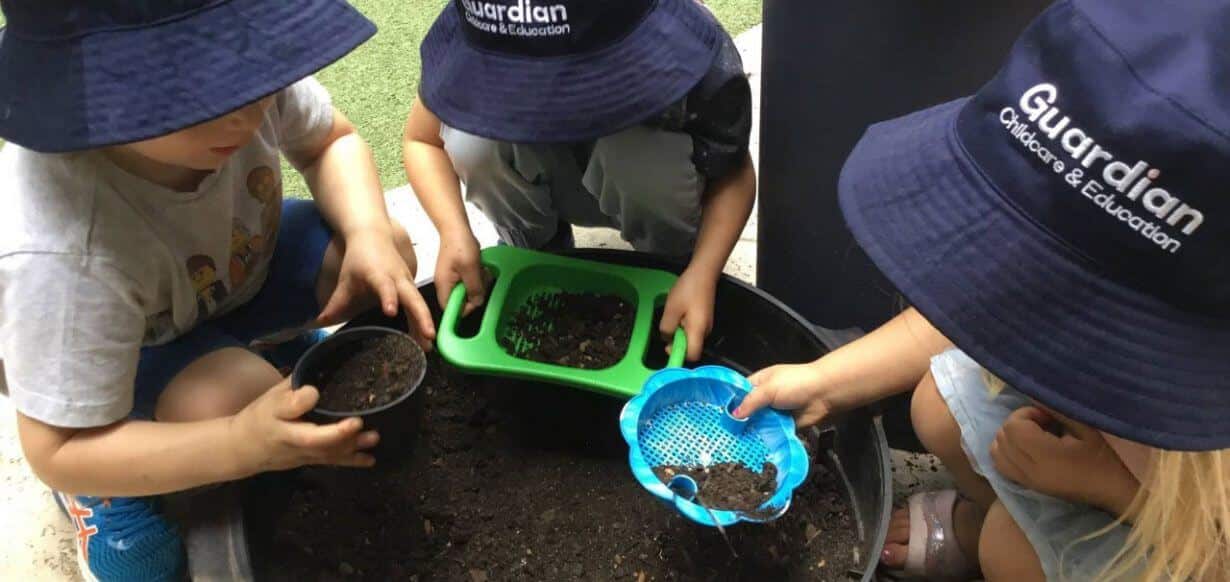 Like all Guardian Centres, sustainability is at the forefront of the curriculum at programming at Guardian Childcare & Education Elizabeth Street, and the team is excited to add a worm farm to the mix.
"Kickstarting our worm farm was inspired by one of the children at the Centre, who has their own at home," shares Assistant Centre Manager, Karen.
"Their family kindly offered to help get our worm farm up and running again, and the children were very excited by the prospect." 
"We like to involve families in all of our projects and their feedback on how to prepare the worm farm was implemented into the program for the children to assist with."
As the children had been showing interest in the creatures found in the vegetable garden, adding a worm farm to the Centre's sustainability program was perfect timing. 
They have since taken an active role in the preparation, creation and maintenance of the project, and love checking on the worms each day.
"Before adding the worms, Saurah and the children needed to prepare the soil and compost for the worms and ensure it was safe for them," explains Karen. 
"The children cleared any large rocks out of the soil by using various items they'd gathered from their sandpit and requested food scraps to be collected by our chef."
"Now that we have the worm farm up and running, the children are responsible for keeping the moisture in the soil, cutting the food into small pieces so that the worms can chew, and feeding the worms."
Since looking after the worms, the children have learnt about food wastage, worm juice, the benefits of having worms in their garden, and garden ecosystems in general.
"We've explored so many learning outcomes with the worm farm, such as caring for our environment and living creatures, health and nutrition, life cycles, teamwork and problem solving," says Karen.
 "It's a project that has welcomed the involvement of the children, Educators, families and our chef, and has been a great lesson in collaboration for all of us."
"Now that the worms are established and happy, the children are planning to use their juice to fertilise our native tree garden, which will be created as part of our upcoming native tree planting afternoon tea."
Karen and the team look forward to the continued growth of the worm farm, and their upcoming sustainability projects.
---
Looking for the right Childcare Centre for your Family?
Submit your details and a member of our Concierge Team will be in touch to discuss what you need and how we can help you experience something more than childcare.

We'll be in touch soon.
You May Also Want to Read This