Children at Guardian Queen Street Turn Recycled Materials into Art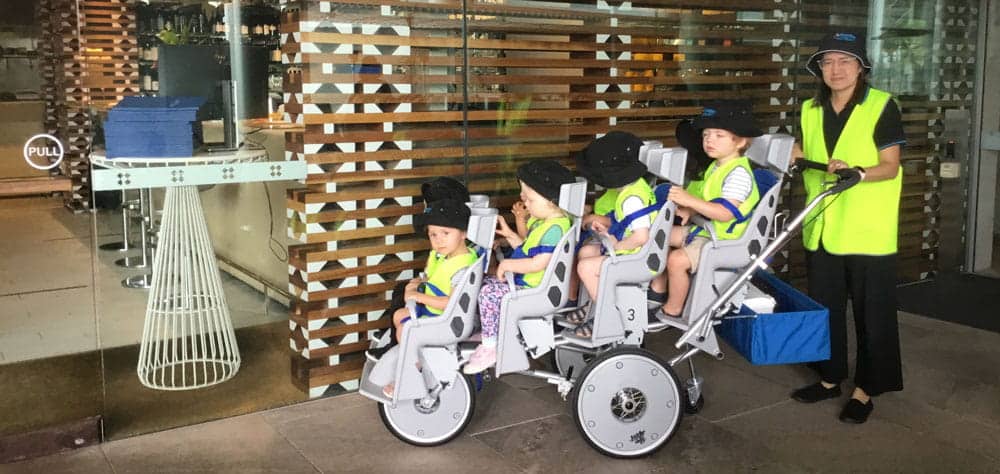 At Guardian, we believe that excursions provide the opportunity to expand and enhance children's experiences, explore different environments and engage in meaningful ways with communities.
In a recent excursion, the children at Guardian Early Learning Queen Street visited a local restaurant to collect recycled materials that they then turned into art. Lead Educator, Maria, shares details of the project.
"For the excursion, we took the children in our Emerald Light room to Otto Ristorante, a restaurant on level four of our building," explains Maria.
"Our Centre Manager, Michelle, encouraged me to connect with the restaurant manager in the hopes that we could get recyclable resources for the children to play with and use for art experiences."
"They were really generous and accommodating and invited us to visit whenever we were ready."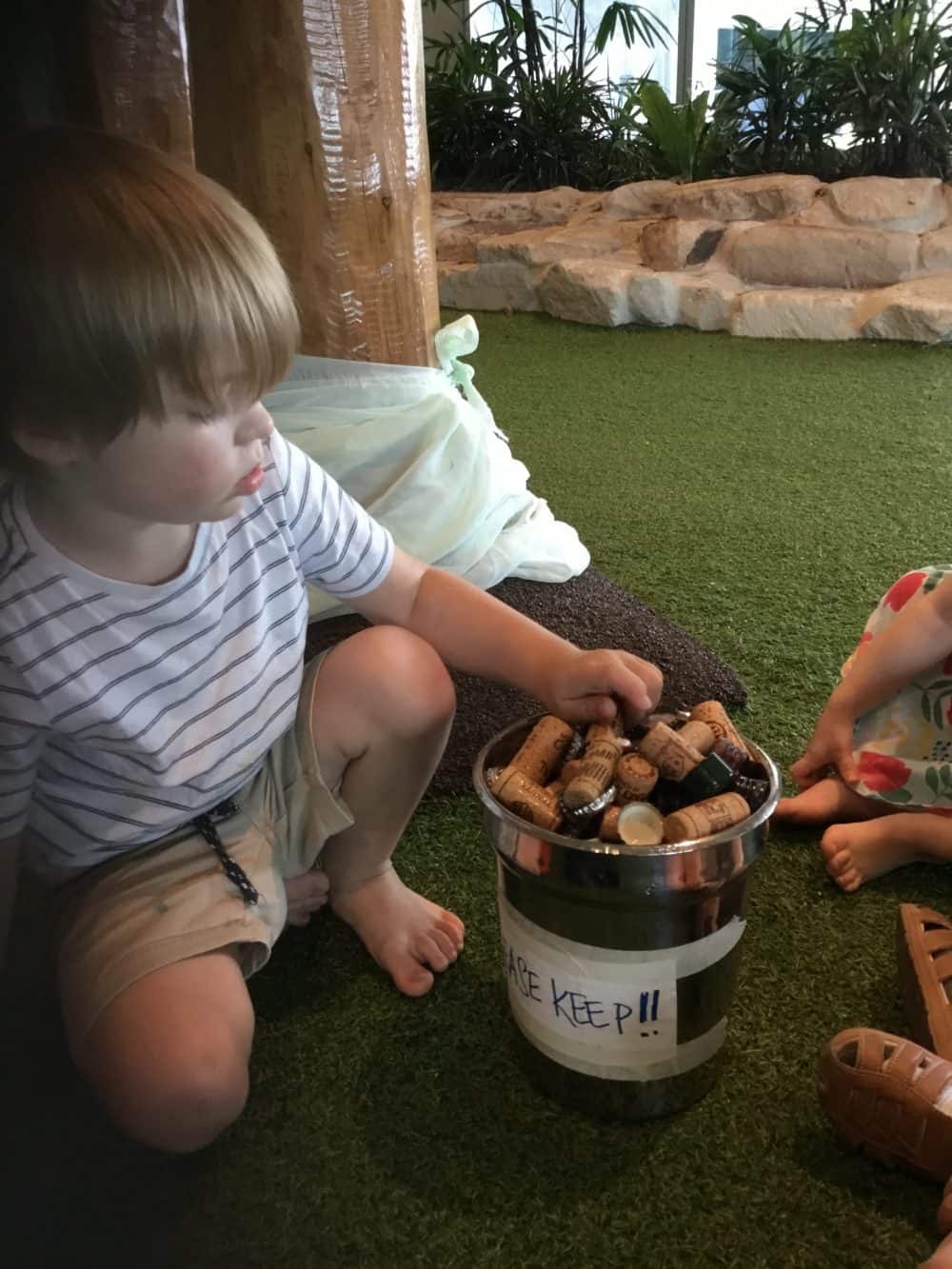 The restaurant donated a bucket of wine corks and bottle caps, which the children were excited to use in play and creative experiences.
"It was really rewarding to watch the children turn objects, that would otherwise be sent to the recycling bin, into attractive pieces of contemporary art," shares Maria.
"Recycled and reused materials are an abundant, sustainable and affordable resource for children to express their creativity, and we're always looking for ways to incorporate them into our activities."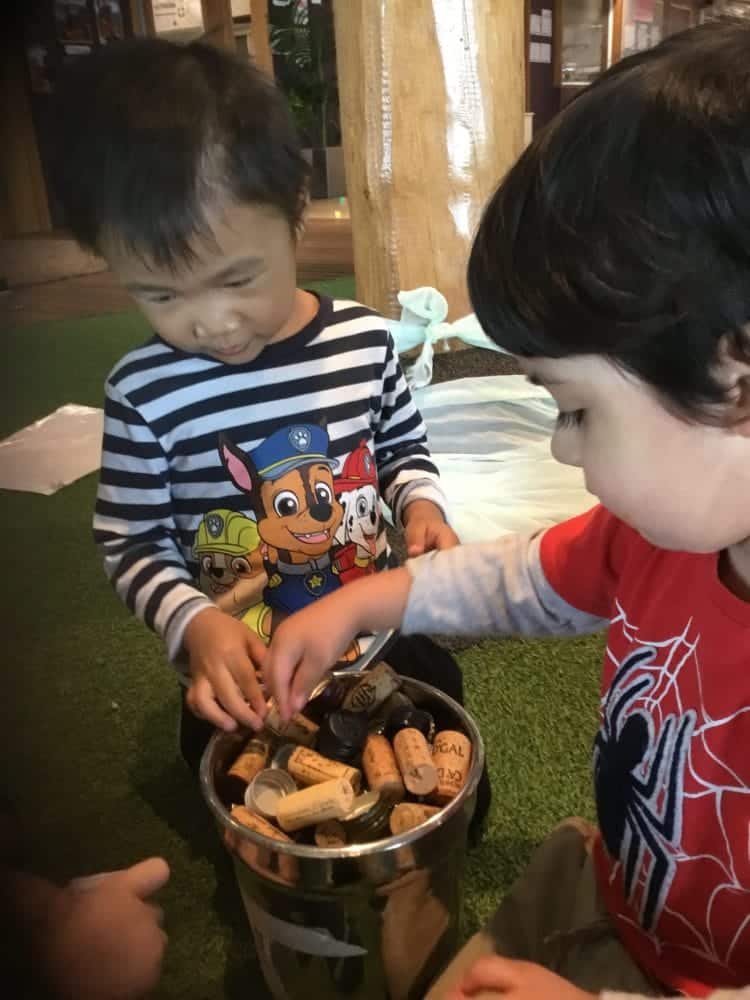 While the children got creative with the caps and corks, Maria and the team discussed the importance of recycling with them.
"We explained that when they finish a box of cereal or a bottle of water, it is important to recycle the containers and bottles, because it helps to reduce the garbage in landfills. We also discussed how recycling helps preserve trees by reducing the need for new paper," says Maria.
"The families have been really supportive of the project too, and have personally thanked us for teaching their children about recycling and ways to incorporate it at home."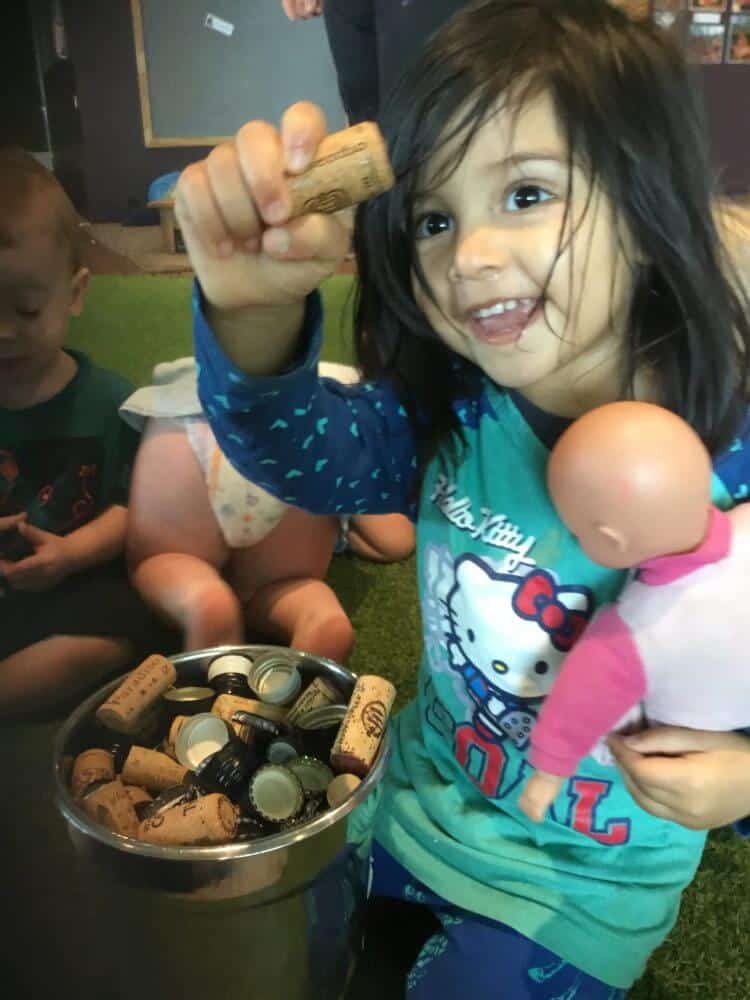 Like all Guardian practices, the excursion and art project covered a number of learning outcomes, including:
Children become socially responsible and show respect for the environment.

Children develop a sense of belonging to groups and communities and an understanding of the reciprocal rights and responsibilities necessary for active community participation.

Children interact verbally and non-verbally with others for a range of purposes.
Maria and the team look forward to continuing their relationship with Otto Ristorante, and continuing their sustainability efforts throughout the centre. 
Looking for the right Childcare Centre for your Family?
Submit your details and a member of our Concierge Team will be in touch to discuss what you need and how we can help you experience something more than childcare.

We'll be in touch soon.