---
---
9 Activities to Keep Children Entertained At Home
31st March 2020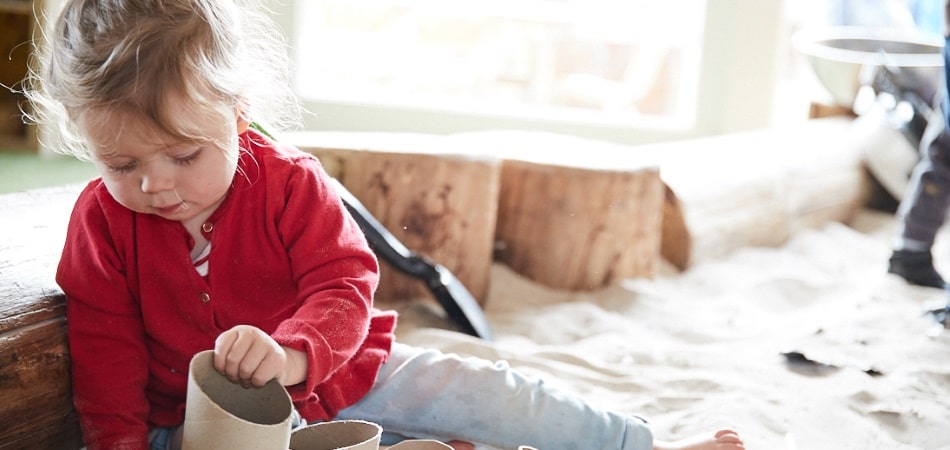 For Australian families, spending most of their time at home is now the norm. And with more time at home comes filling the hours with interesting and entertaining activities for our children.
To lighten the load, our Guardian community has contributed the following list of activities, in the hope that they entertain, engage and support families while they are at home.
Start a bear hunt
Guardian Wahroonga's Centre Manager, Annette, recently came across a community initiative where families are putting teddy bears in their windows to turn the neighbourhood into a real-life rendition of the book, We're Going on a Bear Hunt. Start your own bear hunt by displaying teddies in your front window and spreading the word. 
Host intentional baking
After seeing a surge of interest in baking, the team at Guardian Wallaby Street recently scaffolded an intentional baking experience for the four-year-old children. The children helped cut up strawberries for mini strawberry pies, and were excited and felt a sense of agency while participating in the experience. You can replicate this at home with any dish you're preparing. Take the time to encourage your child's involvement in cooking, and let them safely assist in risky components of the recipe.
Video call friends and family
Schedule daily or weekly calls between your children and their loved ones. Keeping in touch is now more important than ever, and friendships can continue to bloom via FaceTime and Zoom. Encourage the adults to read stories to the children, and task the children to ask each other questions and play.
Paint your emotions
At Guardian Tempe, the preschoolers recently participated in a relaxing painting emotions experience. In a small group, the children listened to classical music and created pictures based on how the music was making them feel and other emotions they had experienced that day.
Design a custom t-shirt
The children at Guardian Laurimar have been excitedly repping their new kindergarten t-shirts, which feature the handwriting of one of the children. Their customisation has inspired other Centres to get involved – and you can too. Children can get creative with tie dye kits, fabric paint or transfer paper to turn a plain t-shirt into a garment that represents them.
Explore a new language or culture
With many of our Guardian Centres enjoying the ELLA Program, we encourage families to explore new languages and cultures at home too. There are many great resources and activities available online, including children's YouTube channels and podcasts. In this article, Victoria and South Australia Curriculum Mentor, Simone, shares some of her favourite digital resources for learning at home.
Write letters to residents in retirement facilities
With aged care facility visiting hours currently restricted, residents are now needing connection more than ever. Find out where your nearest facility is and reach out before putting together some letters or drawings to send to the residents. It could be the beginning of a wonderful friendship.
Do some yoga
Yoga, meditation and mindful breathing all have substantial benefits for humans, particularly in times of stress. With dedicated children's yoga channels on YouTube, you and your child can take some time out together to stretch, check in and come back to the present.
Put together a care package
If you have any loved-ones currently in self-isolation, then putting together a care package might be the perfect job for your child over the coming weeks. Children can contribute with letters, artwork and homemade gifts and help assemble the package for the receiver, and enjoy doing something for others.
---
Looking for the right Childcare Centre for your Family?
Submit your details and a member of our Concierge Team will be in touch to discuss what you need and how we can help you experience something more than childcare.

We'll be in touch soon.
You May Also Want to Read This