How to Upcycle Your Child's Artworks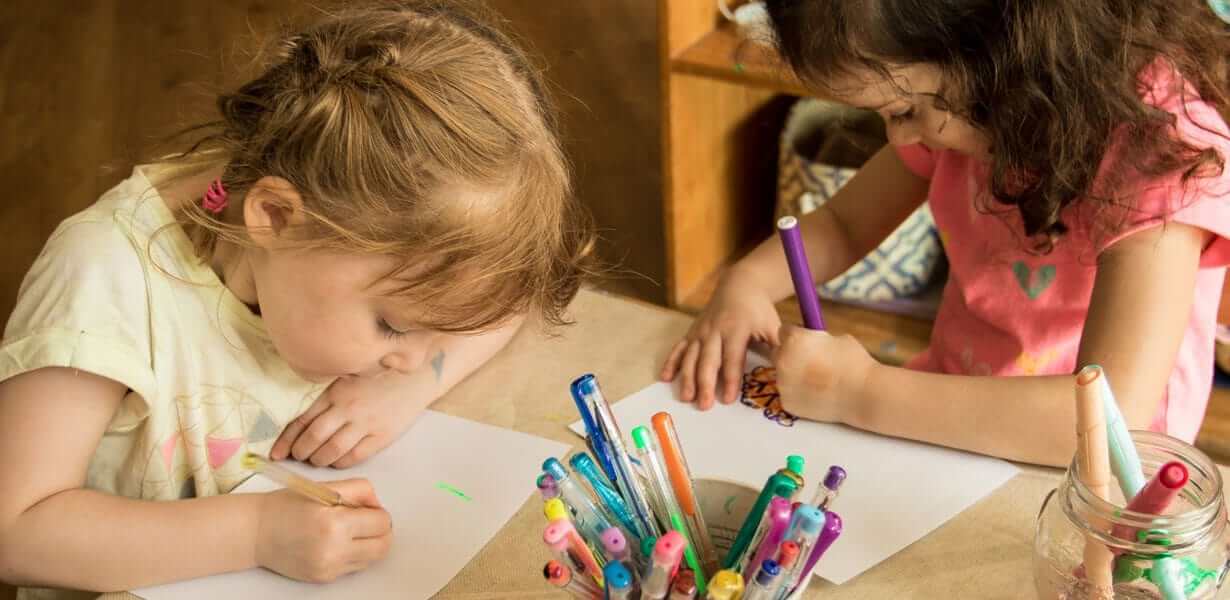 When your children start creating it's a beautiful thing to see them imagining and dreaming up artworks, paintings and drawings. With masterpieces coming in multitudes, it's hard to find a home for all their artworks. Thinking outside the canvas can keep your fridge door from filling up and save paintings and drawings from the recycling bin. Here's a list of ways to show off your child's creativity and upcycle their artworks without covering up your walls.
Gift Wrap
A great way to use gorgeous artworks is to wrap up gifts in them. Roll out some butcher's paper, arm your child with a paint brush or a pencil and let them create beautiful wrapping that they can be proud to give gifts in. Use larger sheets of paper so you can fit any pressie inside. These crafty illustrations also make a wonderful wrap for some fabulous flowers.
Cool Calendar
An easy option for immortalising artwork is to print them on calendar pages. Just scan your child's artwork onto a USB or take a pic of them on your phone. Then, take them to a print shop and, hey presto – you've got finger painting in February and scribbling in September. You can even print them on a mug for a memorable cup of tea.
Build A Book
One of the best ways to compile your child's collages for classy keepsakes is to have them bound into a book. Instead of keeping them stored away at the back of the cupboard, display them in a book that you can show off on your coffee table and flip through your child's creativity. Check out Snapfish or Plumprint for DIY book-making.
Great Gallery
If the artworks are coming in thick and fast at your house, it's going to be hard to find pride of place for all of them. Why not create a great gallery wall with your tiny masterpieces so that every time you pass, you can admire them. Just use thumbtacks to attach rows of twine to the wall and hang the artworks across with pegs. If string is not your thing, you can use blue-tac or washi tape instead.
Drawings To Toys
There's a new trick in town: you can upcycle artworks into soft toys. This innovative idea turns your child's scribbles and hand drawn monsters into their own huggable toys. Creations that your child has dreamed up can now come to life for cuddles. This is the company that can make it happen.
Print Postage Stamps
This idea will help turn your child's pictures into stamps. These little envelope artworks are Australia Post approved and will turn any letter into an event by adding character and sentiment. Simply scan the artwork or take a pic of it on your phone, then upload it from your computer. Spruce up birthday cards or personalise notes to your pen pals with these sensational stamps.
Our early learning centres provide a multitude of opportunities for children to express their creativity. To find your closest centre, head here.
Looking for the right Childcare Centre for your Family?
Submit your details and a member of our Concierge Team will be in touch to discuss what you need and how we can help you experience something more than childcare.

We'll be in touch soon.
You May Also Want to Read This