---
---
Expert Tips: Returning to Childcare Post-COVID
19th November 2020
Whatever stage your child is at, returning to or starting childcare can be a daunting experience at the best of times – let alone following the year we have all had. If your child is feeling overwhelmed, shy or worried about attending childcare, it can be challenging to know how to navigate the transition.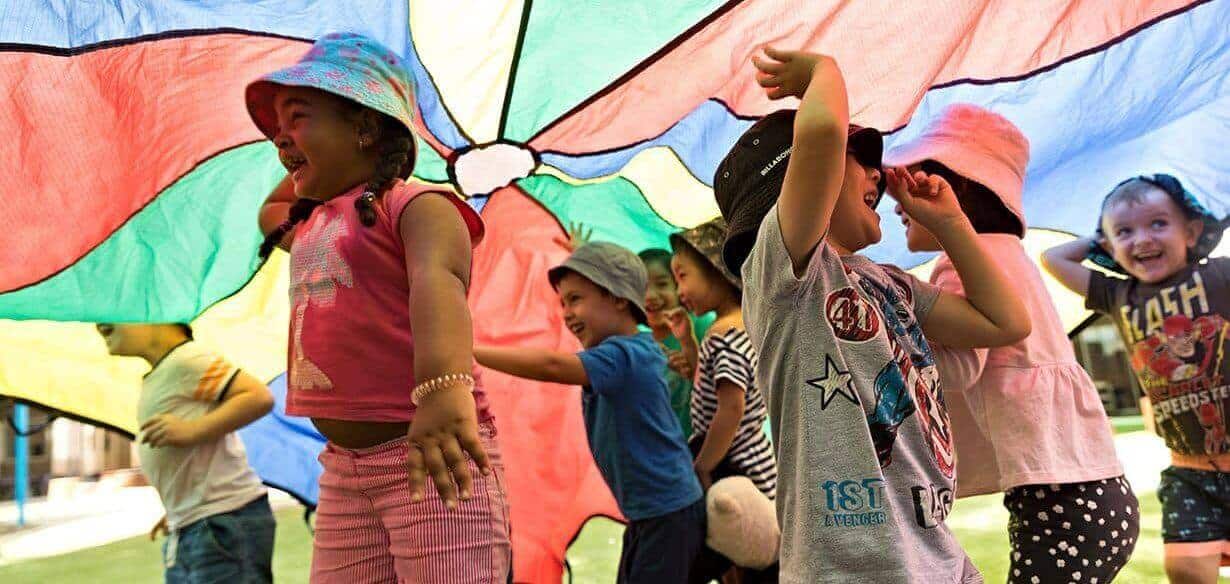 Guardian Curriculum Mentor Simone Myskiw is a parent herself, living in Victoria, and has recently faced this dilemma. As a parent going through this – and an educator who also understands the other side of the equation – Simone knows what many parents are facing.
Here she offers her expert advice and insights on navigating the transition back into care, for children of all ages.
Ease into it
Some families believe that throwing their child into a new experience may be better than slowly introducing the idea to them, as it avoids the likelihood of nervous anticipation. However, Simone suggests giving your child some subtle hints they will be going back to their Centre – or starting at childcare – in the weeks and days leading up to ensure they're prepared for the next step. This also shows respect for the rights of your child and their central role in the process.
"A good way to start is to ask your child what they miss about their friends, teachers, educators and play spaces. Once they are engaged in a conversation, ask them if they want to go back and see their friends, and remind them of the wonderful things on offer. Slowly build up expectations, excitement and anticipation – try not to pump children up if they are feeling a bit unsure, " says Simone.
Take time to reflect
Many childcare providers, such as Guardian, worked hard to maintain the connection between children and their Centres during lockdown. One way Guardian did this was through the family communication app StoryPark – where both educators and families could create posts to keep in touch with what was happening at Centres.
This may not have been the case for all families, but you can still reflect on your child's time in care with photos and drawings or craft your child may have created before or during lockdown. Find a quiet moment to look at your child's creations and pictures together, as this will remind them of the connections they have to their childcare community.
"Brainstorm with your children some of the things they would like to share with friends and staff when you get back to the Centre," Simone advises. "You can also send your Centre photos and videos of you and your child at home so Educators and Teachers can show them to your child throughout the day. This will help ease them into the transition of spending time away from you again as they will probably miss you in those first few days and weeks."
Keeping some routines and rituals
Chances are, you and your family created some new routines and rituals during lockdown. Whether it was all day in PJs, lazy mornings or dinner in front of the TV. Your child may have come to really enjoy this relaxed way of living and may be sad about losing some of these activities when they return to childcare. This feeling of or fearing loss can contribute to negative feelings about attending their Centre.
"With this in mind, think about how you can hold onto some of these slower, special moments that were created during the lockdown. You may be able to do this on days that they are not at childcare, or even re-create a mini version of the ritual which you can fit in around their care days," suggests Simone.
A careful handover
Even the most confident child can experience stage fright when they return to a group setting like childcare. Be gentle and patient with children who are displaying reactions that might be out of the ordinary for them. Nothing is 'normal' right now. Have a chat with the team members in your child's classroom and discuss what has changed since your child last attended.
Try to arrive at a time that better suits your child, and when a team member can spend a little more time discussing what is happening in the day. Then you can work together to engage in an experience that makes your child feel comfortable. Some children like to arrive at morning tea, or earlier in the day. That way they can find their feet before excited buddies arrive.
Advice for parents of babies
Babies who were born during the pandemic may struggle the most when it comes to starting childcare. Entering the world, meeting new people, experiencing different environments and being separated from their family are all new concepts.
For parents of these babies, Simone suggests:
Come as prepared as possible. "Your baby hasn't had much experience in the outside world. While you can't change this, there are things you can do to prepare baby for childcare. When bringing your baby to childcare for orientation, make sure they come at a time that fits with their schedule. That way they will be well rested, well fed and happy."
Practice getting to the Centre. "COVID babies may have never been in a car before or may not have even gone on many walks! We suggest practising getting to your Centre – whatever the mode of transport – before your first day. You don't want your baby to arrive flustered and upset."
Take care of yourself too. "Starting childcare is a huge milestone for your baby AND for you. Your baby may not be the only one feeling overwhelmed, as you likely won't be used to leaving them either. When you drop them off, instead of going home or walking around aimlessly, make sure you plan a self-care activity. Go for coffee with a friend, or even get a massage – anything to keep yourself occupied. And, don't hesitate to call your Centre to see how your baby is doing!"
If you would like to experience the Guardian difference and secure your child a place in our Summer Learning Program, book a tour today.
---
Looking for the right Childcare Centre for your Family?
Submit your details and a member of our Concierge Team will be in touch to discuss what you need and how we can help you experience something more than childcare.

We'll be in touch soon.
You May Also Want to Read This