Guardian Hillside Prepare for Annual Parent Recognition Night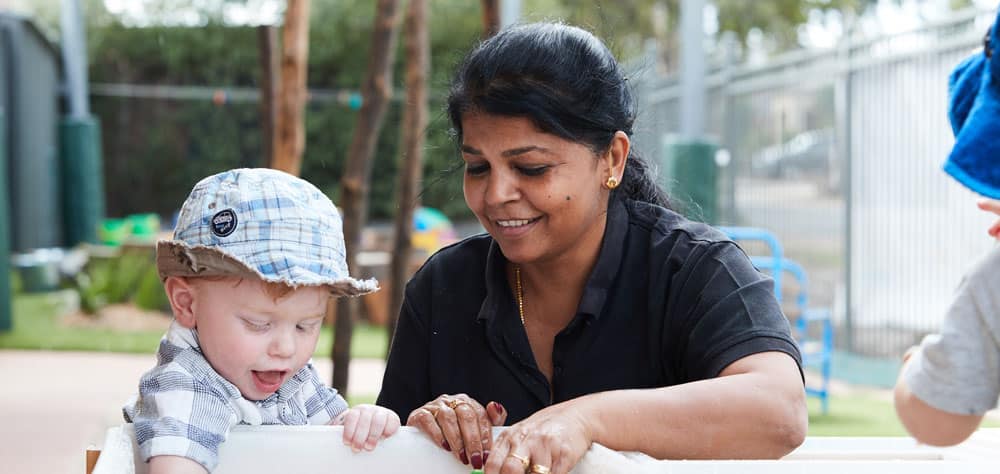 Each August the team and children at Guardian Childcare & Early Learning – Hillside host their biggest event of the year, Parent Recognition Night.
We spoke to Centre Manager, Bernadette Burns about how the event was started, what the kinder children have planned and what we can expect for the big night.
"We started our annual Parent Recognition Nights back in 2015. It came about as we had quite a few children enrolled who had either lost a parent or weren't in touch with them, and found it hard to relate to traditional holidays," explains Bernadette.
"Instead of having Mother's Day and Father's Day celebrations, we decided to create a new event in August that was accessible for all parents and primary carers to come together and be celebrated."
Parent Recognition Night is hosted across two evenings to cater for different age groups, and involves welcoming families into the service after hours so they can get a glimpse into the programs and experiences their children have each day. 
Preparations begin in June and involve the children and Educators getting together to brainstorm and discuss the upcoming celebrations.
The kinder evening is quite the event, as not only do the children perform a play, sing songs, and express their love, they prepare dinner for their families as well.
"At the moment my office is sky high with cardboard boxes for the play," laughs Bernadette.
"The kinder children have chosen to perform My Cat Likes to Hide in Boxes and each child is painting a box to hide in as part of the play."
The kinders chose dishes based off their own menu at the centre, which they will prepare with the assistance of the cook and Educators.
"The event menu developed from discussions around healthy food and sometimes food and what their parents often eat," says Bernadette.
"The children are really excited to be offering their parents healthy alternatives, and will be serving water instead of soft drinks and salad and meatballs instead of hot chips."
Parent Recognition Night has proven to be the centre's most successful event of the year, and often draws in larger crowds than an open day.
"As we host it in the evening, all of our families are able to come along and enjoy themselves. A lot of work goes into it, but having everyone together and celebrating is worth every bit," shares Bernadette.
Looking for the right Childcare Centre for your Family?
Submit your details and a member of our Concierge Team will be in touch to discuss what you need and how we can help you experience something more than childcare.

We'll be in touch soon.
You May Also Want to Read This