Stunning City Views Inspiring Children at Woodland Education St Kilda Road

Located atop a contemporary office building in one of Melbourne's most sought after locations, Woodland Education St Kilda Road – a Guardian Early Learning Centre displays magical panoramic views of the city and surrounds providing a stunning environment for its children and families to enjoy. Recently renovated to meet modern educational standards, it retains the feeling of a spacious, warm and welcoming home.
At Woodland Education St Kilda Road, children can learn at their own pace both indoors and outdoors, with a tailored learning and development program that is personalised to their individual needs and interests. Shared learning spaces inside and out capture children's interest and provide occasion for children to engage with siblings and multi age learning.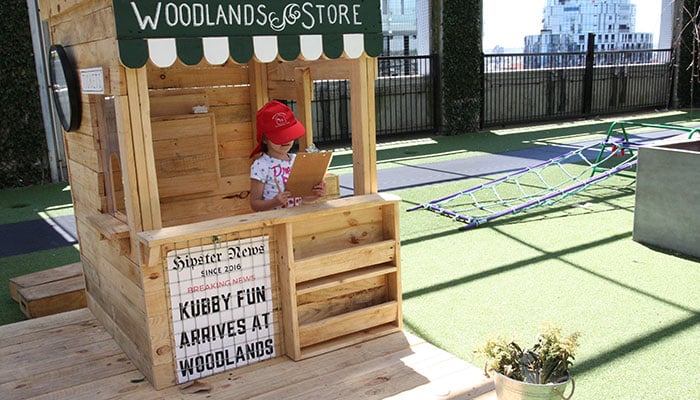 Woodland Education St Kilda Road educators have a combined experience of over half a century in early learning providing assurance for all families. The educators are confident communicators who ensure families are aware of how their child spent their day, how their child is progressing in their development and how they can involve themselves in the day-to-day life at the centre. The educators closely partner with families to help deepen learning opportunities with experiences that relate back to their home environments.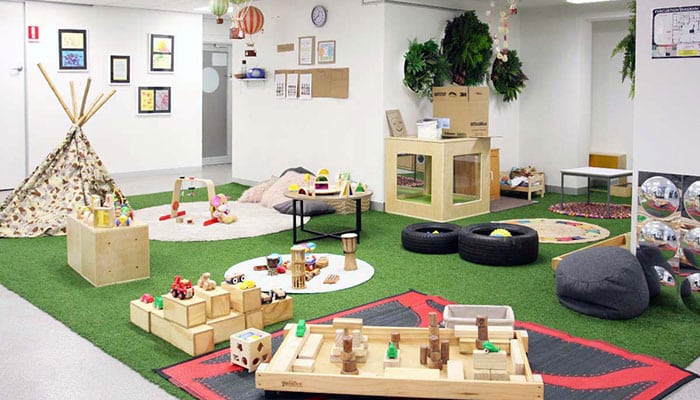 Being community minded and eager to contribute and support in this area, the team at Woodland Education St Kilda Road have organised a series of fundraising days. These have been warmly received and viewed as being a great way to bring all the children together and support a local charity at the same time. The fundraising days have been a great way to nurture empathy and teamwork in a stimulating and meaningful education experience.
Conveniently located near Albert Park and the local tram station, offering a dedicated pick up and drop off area, Woodland Education St Kilda Road do all they can to make childcare easier for their local families to manage. Open Monday to Friday, the centre is accessible from 7.00am to 7.00pm.
The centre also offers an extended orientation process to comprehensively understand the needs, routines and goals of each child. Once the child is in their care, families are provided with a range of opportunities to participate in their individual child's program, and to keep updated on their progress and development milestones.
To find out more about at Woodland Education Centre St Kilda Road and Guardian Early Learning Centres and to organise your complimentary tour of the centre please contact the centre on 03 9494 0000.
Looking for the right Childcare Centre for your Family?
Submit your details and a member of our Concierge Team will be in touch to discuss what you need and how we can help you experience something more than childcare.

We'll be in touch soon.