---
---
Take it to The Council: Democracy in Action at Guardian Blyth Street
12th August 2019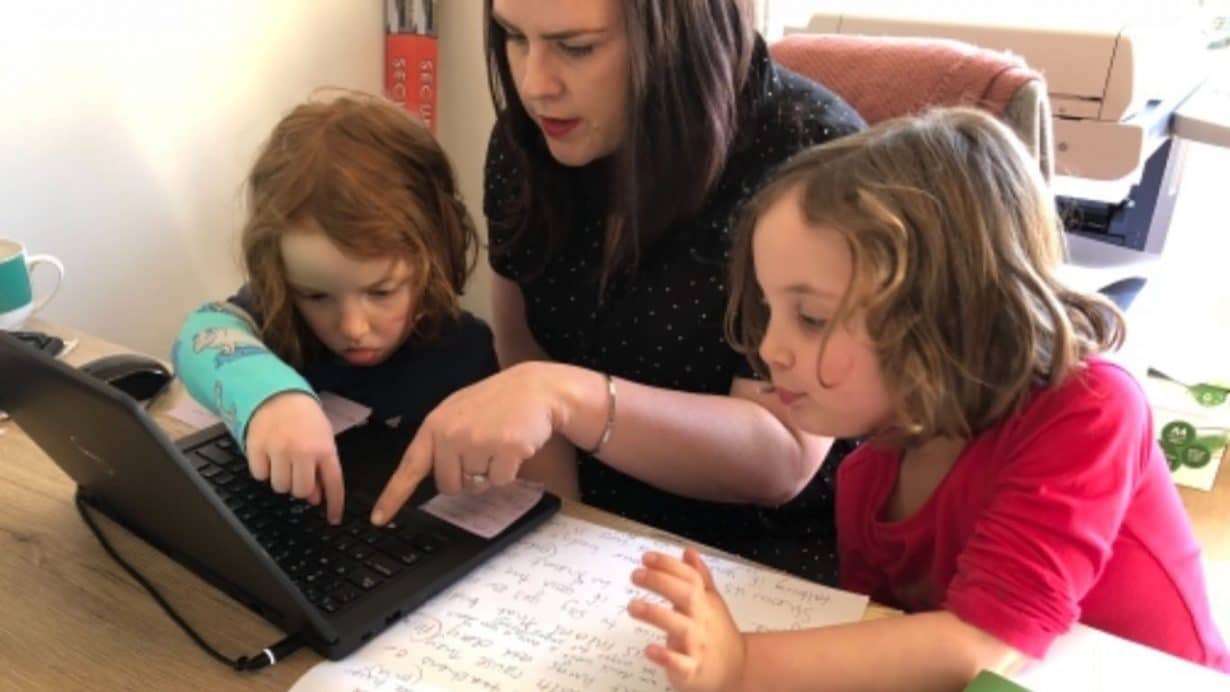 Ethos' Q&A with Simone, Centre Manager, Guardian's Blyth Street Early Learning Centre (now Guardian's Victorian Curriculum Mentor).
Eighteen months ago, inspired by the principles of the Reggio Emilia approach to education, Guardian's Blyth Street Early Learning Centre in Brunswick set up a Children's Council. Members of the council, with an average age of four, have a say in a range of issues pertaining to the running of the centre – from the cleanliness of the toilets, to whether people have the right to choose what to eat. Simone, Centre Manager, spoke to Ethos to discuss the process of becoming a more democratic centre, and shared some of her observations of the impact this program is having on her students, staff, and the centre itself.
How did the idea for Children's Council come about? What are the key beliefs and values of your community that enabled the council to come into being?
I introduced the idea to the staff of the centre roughly eighteen months ago, after I had conceived the notion almost six months or more beforehand. I had to wait for the right time, the right cultural climate, for this community to have a shift in thinking about the capabilities of children, and to know that the children and educators and families in our community would support this idea.
I have a very high image of children, and once this was understood by the community, and the whole team of educators were aligned, then we could engage wider. There was no push back or concern from the families; if anything, there was encouragement for us to probe deeper, and pride in their children being on the council. I really wanted to highlight that children have a voice and can make decisions for themselves, and that they know the impact of making a decision for someone else.
The United Nations Convention on the Rights of the Child (UNCRC) states that 'the views of the child… (shall be) given due weight in accordance with the age and maturity of the child' (article 12, S1). However, I have found in our work with children, the question of 'age and maturity' for early childhood practitioners is more about how a child's voice should be heard, not whether they shall be heard. Children's voices and views about matters affecting them, no matter how large (consent, privacy) or small (the size of vegetables in their meals) should be a considered and supported democratic
and ethical process. It is radical thinking to set up a forum for debate that promotes the discussion of rights; it is even more radical to respect, listen to, and enact the outcome of the discussion. That's when we enter a real dialogue and practice of enacting children's rights in early childhood settings.
Through these processes, we can begin to explore themes of humanity with students – whether that theme is changing the world, relationships or practice; understanding that babies have rights and we must consult with a wide audience when making decisions; understanding that people with perceived 'small' voices can actually stand up to an adult voice and speak about rights of children, no matter how big or small. We stand tall for these changes, and this is where real influence occurs.
At its heart, the Children's Council is about respecting the way children think, and the way children and adults can think together. It is about being rigorous in our practice and our work with children, while at the same time being open to how children think and contribute to the construction of the world, themselves, and society. Influence for this project comes from the Reggio Emilia context, where the schools demonstrate what is possible when society values human potential, relationships, and the power of imagination of children of all ages, and considers these pillars as the foundation of education. Children who have access to an early exposure of collectivity is a societal shift that is changing our future generations – we are making children and all their splendour visible. All children are considered citizens, social capital, the resources to creating a better, more culturally active, and respectful society.
What logistics were involved in establishing the Children's Council? How did principles of democracy play a role?
Originally when we set up the Children's Council, I approached the educators across three classrooms, I explained the idea and the reasons for doing it, and they offered several candidates ranging from 3 to 5.5 years. We did it this way to start, looking for children who we knew to have a confident voice, strong opinions, children who were reflective, and children who had in the past been vocal about decision- making processes. Not all children had to have all these qualities, but these were what we initially believed would be the skills that were needed to get the project off the ground.
I worked with this group of children for roughly four months, when one child decided to resign from the council. This was met with genuine shock, concern, and alarm from the rest of the children in the council. Once the dust settled, they quickly realised there was an opportunity here, a chance to get their friend in the council.
I spoke to the children about the possibility of an election and voting someone new in. We explained the process over several meetings until we were confident that the children understood what was happening, and then we engaged the teachers in the classrooms to speak with the groups of children about their desire to be on the Children's Council. We had several children volunteer, and with support from adults, they wrote a speech as to why they would be the best candidate.
Then the whole Blyth Street community voted – parents, educators, and, of course, children. Voting was not compulsory, and we saw many beautiful moments with parents and children together reading the campaigns and explaining what the candidates were all about and then voting together. When the winner was announced, this was followed by an induction into the council by the other council members, and many discussions about grace in defeat and humility in victory!
This year, with many of the original candidates going off to school, we held another election, where children from last year could put themselves up for nomination, teachers could elect children, and children who knew about the council but who hadn't participated can now join in. We had ten nominees, and seven children decided to join.
We really wanted the children to experience the whole process of being on a decision-making council. We take this very seriously at Blyth Street, with many educators and adults often debating a topic, decision, or change in the centre, saying, 'Take it to the council.' The elections, debates, and meetings that we have are all documented, and we reflect upon our previous meeting each time we meet, through video, voice recordings, and text.
The democracy of it is also important as we want children to know what it means to make a decision; it is not just a yes or no scenario for us. We also have been very interested in exploring what it means for one person to make a decision for another person – the consequences, thinking outside one's ego and personal desires, and creating knowledge of what it is like living in a community as an active citizen.
What do Children's Council meetings look like? How do you decide what issues to discuss?
Each week, the children meet in my office and we sit together at a round table and reflect upon our last meeting. Often, we take a long time working through one idea, as the children are young, their way of expressing an idea can often take time, and the delivery of the message is sometimes hidden. For example, at a recent meeting, a child was telling me a story that was taking some time to get out; I wasn't sure where it was heading, until she started to talk very seriously about a close call on the back of her dad's bike coming into the driveway at the centre. This story struck a chord with the group, and they all fervently told similar stories. This issue – traffic safety on Blyth Street – was a genuine community issue. So we began a journey of finding out who would help us with this problem, comparing and translating the levels of government back to our practice in the Children's Council, inviting the mayor to the centre, and finally visiting a council meeting to submit our proposal of how to address this concern.
While we do take this work very seriously, and deeply reflect on it, education is a social event, and largely, this is how the children approach Children's Council – they are thrilled by the opportunity to come together and engage in a social learning discourse. Education is a huge part of children's lives; we don't want to censor life and keep parts out, rather we are inspired to create a service that offers itself up to opening up to different ways of knowing. Welcoming this creates an awareness, a higher level of protagonism and questioning, and of defining cultural spaces that children live in and authentically contribute to.
How does the Children's Council deal with different opinions and values within the community? Do the council members, as elected representatives, make decisions on behalf of the community? Or is there a process of consultation? What informs these processes?
We have explored several avenues of gathering information from the community when it comes to differences of opinion, and we really take a step back when this comes up, as we want it to be about the children and how they share their perspectives. Often the adult in this space becomes the mediator – explaining the argument in a way that everyone understands.
We lean heavily on the UNCRC – and this document also guides how adults should work with children and how to go about decision-making for children. As I mentioned previously, the children take this seriously, and their maturity is certainly heightened when they are engaged in council business, and also back in the classroom and at home. We have found their questions, issues, and concerns raised at Children's Council are often in line with those of the adults. We always try and make time for all of the questions that are asked, or we keep record of these questions and when a common theme is stirring, we will re-open and unpack it with the children.
Once we have that common thread and a question is being formed, we will explore this with the whole community. For example, we have surveyed children, observed children and educators in practice, surveyed families, reflected on past decisions and changed our minds – we do all the things that an adult would do when engaged in community participation. I feel that the children do understand that they represent all children at Blyth Street, and will often offer up the suggestion to go seek the opinions and thoughts about their ideas from younger children, and from these involved in working with younger children. They are compassionate and aware of the entire community.
What changes have you seen in the students and staff at Blyth Street since the introduction of this program?
I can honestly say that in our work together, the children are beginning to truly understand that they have a voice, they have rights, and they know what those rights are…and that when they express an opinion or exercise their rights, adults have to listen and act. The biggest change that has come out of this has been the teaching practices; the way that adults work with children has changed. It is one thing to say that children have rights, a voice; but it is another thing to listen to that voice and make changes and open discussions when a child shares that voice, or idea, or challenges an adult's perception of a child's right.
Are there any aspects of the program that haven't worked so well?
A challenge at the beginning, and it comes up every now and then, is that children do not always want to open up and expose their internal thinking and ideas. It is a huge act of vulnerability to explore the internal. Perhaps they feel that adults have the expectation that children should have an answer or a working concept. The role of the adult here is to acknowledge, listen, tease out the idea, not to question or look for a 'real' answer, and any attempt is welcomed and supported. Anything a child can offer in the context of debate, dialogue, or exploring community contexts is important to listen to and consider.
In saying this, when we look at the Children's Council as a democratic process, it is not always viable to document and consider everything that is said in a group meeting. It is not a space to take a list of everyone's comments or answers to a question; participation has been heavily reflected upon in the context of the Children's Council. Taking on everyone's individual opinion is not conducive to creating a community decision. There are always details or threads in the conversation that will lead you to the main idea, the shared idea; documenting and reacting to the ambiguity will lead you nowhere. We are critical and reflective when reviewing the children's meetings, and we spend time gathering together the ideas that have the most generative potential, the ideas that have transdisciplinary aspects.
How would you respond to critics who might say we should 'just let children be children'? Or to notions that it's inappropriate to let children have so much power?
If children are to be taken seriously as active participants and decision makers, equal to those of adults, they need to have their voice heard in the context of community life. Not only should they have access to a forum for free speech (freedom of assembly, freedom of expression), but they also need opportunities for many mediums in which to explore, form, and express their opinions. Our role is to help them articulate their views, and provide them with a safe forum that protects a vulnerable voice from harm when they speak about something that might be perceived as beyond their knowledge (consent) or that could disagree or conflict with other voices in the community (children in detention).
It has never been about giving too much power, and we haven't experienced anyone having a knowledge of 'power' in the group, and certainly not using it to push an agenda. Children are idealists, romantics, they like to see the world in what an adult may view as a utopia. They want everyone to feel that they have had their voice heard and will often make sure everyone is included in the conversation. That is not to say that there are never disagreements, or that no-one ever gets upset about an outcome… but it is our role to explain how it works and that in life, not everyone gets their way.
We discuss how what is important for us is understanding the needs of the community, and working towards common values, and how we can take everyone with us.
And finally, what advice would you give to other ELCs/schools that might like to try this approach to active student citizenship?
Be open to what the children have to say and be prepared to face some truths you may be avoiding. Some of the work that has come out of the Children's Council has made adults uncomfortable and have to change their perception and image of the child, and to deeply reflect on their own teaching practices and pedagogy. If you start this journey down the rabbit hole, be prepared to make changes. The children will hold you accountable.
The other aspect of this that has been a huge shift for us is the role of the adult as the leader. Often we can say that we work alongside children, or that we create opportunities for them to lead their own learning, but for the adult to become an instrument in leadership for children, a role model of a different sort – someone who truly advocates for children – they can lead change in a much more authentic way.
Sometimes the meetings go for a long time and sometimes they fizzle out after five minutes, but it is important to honour the process and turn up every time, because the children's image of us as leaders is now changing too.
First appeared in Ethos: The Journal of Social Education Victoria, Vol 27, No 3, Term 3 2019
---
Looking for the right Childcare Centre for your Family?
Submit your details and a member of our Concierge Team will be in touch to discuss what you need and how we can help you experience something more than childcare.

We'll be in touch soon.
You May Also Want to Read This