Pascoe Vale Introduces Octo-Pram and Launches Excursions for Explorers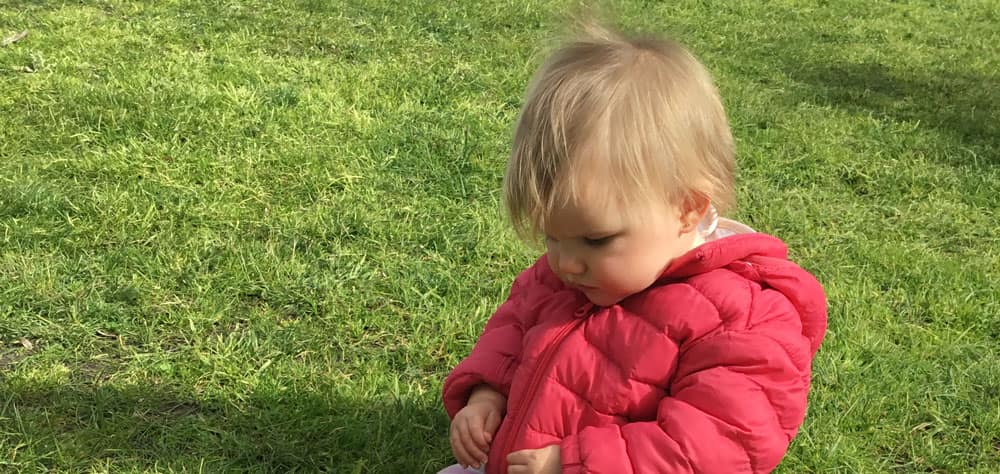 After the arrival of their highly anticipated Octo-Pram, which seats eight children in one pram, the team at Pascoe Vale Early Learning Centre & Kindergarten excitedly began planning an excursion program for their Explorers age group, which launched last month.
Assistant Manager, Jess, discussed the planning process behind the excursions and how the Explorers have been enjoying their time out and about in the community.
"It's been a goal of ours to include the younger children in our excursion program for quite a while, so receiving our own Octo-Pram was a big milestone," shares Jess. 
"To familiarise the children and make sure they were comfortable sitting in it, we took them for some practice rides in the corridors of the centre. From there, it was all about regular communication with the families, and giving them the opportunity to share their ideas for the program."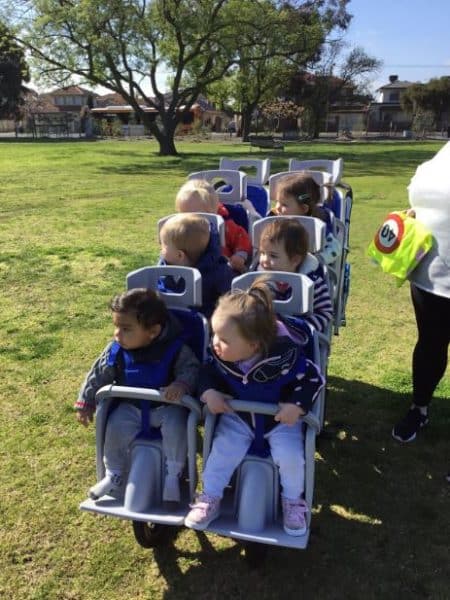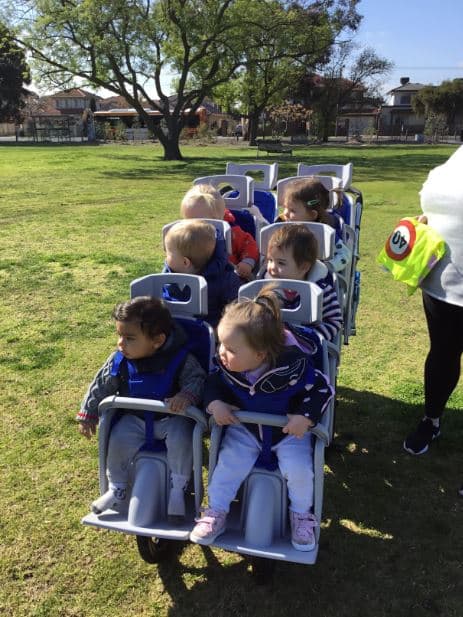 The Explorers have since attended three excursions to Cole Reserve, a park within walking distance of the centre. 
"We are really excited to be including the Explorers in the excursions, as they can now explore new environments with their peers," says Jess.
"Each visit to Cole Reserve is different to the last, and we always make sure to take familiar items from the centre for the children to play with. We've previously taken our parachute, balls, books and blocks, but the children spend most of their time exploring and embracing their surroundings."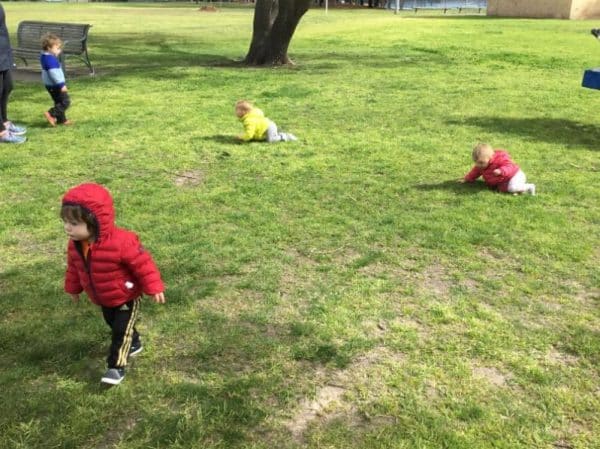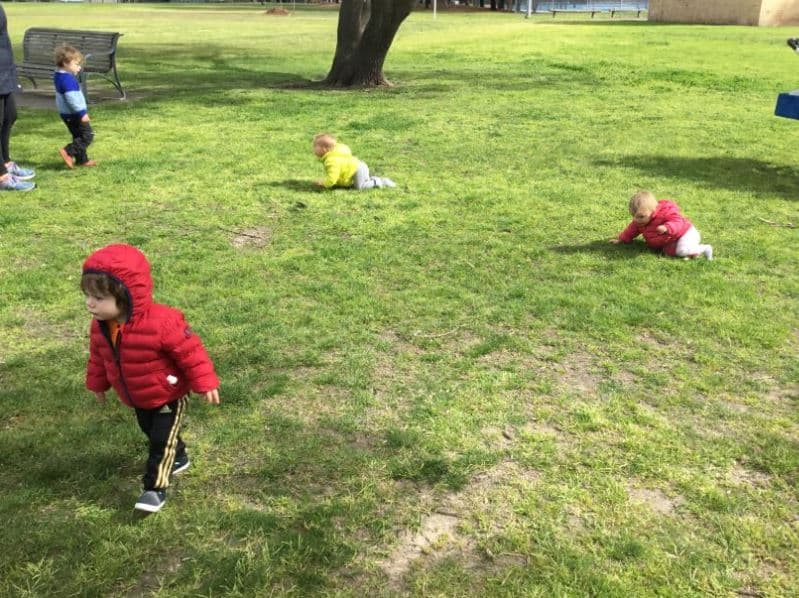 The learning possibilities at each excursion are endless, as the park provides the perfect backdrop for the newly walking Explorers. Educators often point out helicopters, aeroplanes, dogs and different natural textures for the children to engage with.
"Being in such a vibrant environment sparks a lot of valuable conversations. The Educators are often pointing out different things or sharing stories and the children respond with gestures and expressions," explains Jess.
"It's been really rewarding watching their confidence grow the more we visit the park. You can tell it's having such a positive impact on them."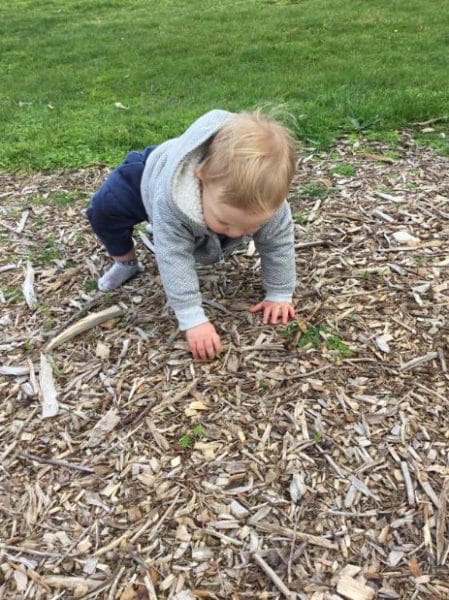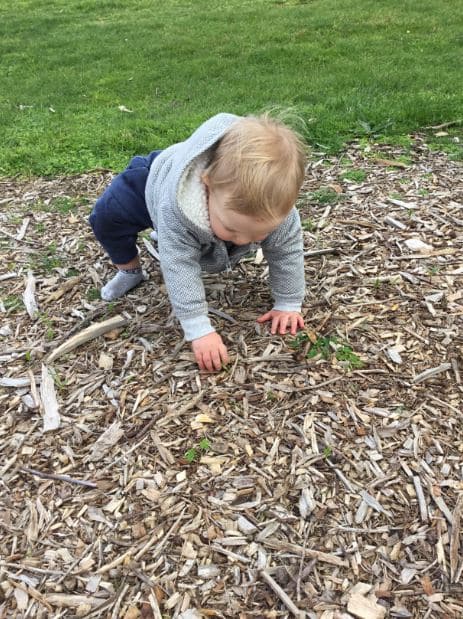 Jess shared that the families have been extremely supportive of the program and have provided plenty of positive feedback and encouragement for the centre to continue with regular excursions.
"For our next excursion, we're arranging a picnic lunch or afternoon tea to celebrate the warmer weather," says Jess.
"We're looking to expand our reach to additional areas in the community, too, and take the Octo-Pram to destinations such as local supermarkets and cafes. There's so much value in community connection and we're excited to make some lasting relationships with our neighbours."
Looking for the right Childcare Centre for your Family?
Submit your details and a member of our Concierge Team will be in touch to discuss what you need and how we can help you experience something more than childcare.

We'll be in touch soon.