Local Fire Brigade Visits Guardian Brassall on Incursion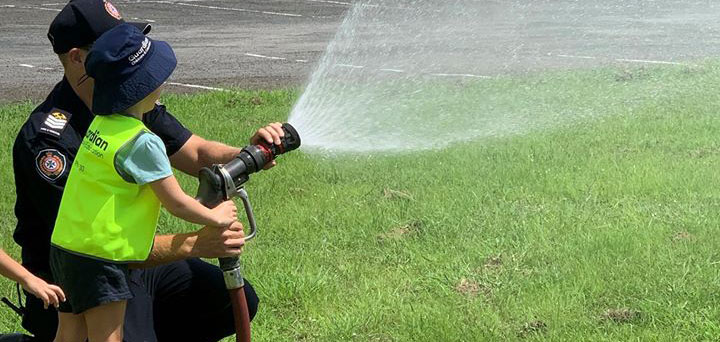 At Guardian we work to develop skills such as critical thinking, communication and problem-solving, that will help our children thrive in the 21st century.
Guardian Childcare & Education Brassall Early Childhood Teacher, Anna, shares details of the Centre's recent fire brigade incursion and what the children have been learning in light of Australia's bushfires.
By Anna, Early Childhood Teacher
Over the past few months, the Pre-Prep children have taken an interest in the Australian bushfires, having discussions around questions such as:
Why are there fires?

What causes a fire?

How are fires put out?

Who helps put the fires out?
Some of the children shared that they had seen fire trucks on the news while they were watching with their families, which prompted a conversation on the importance of fire safety and who to ring in the event of a fire.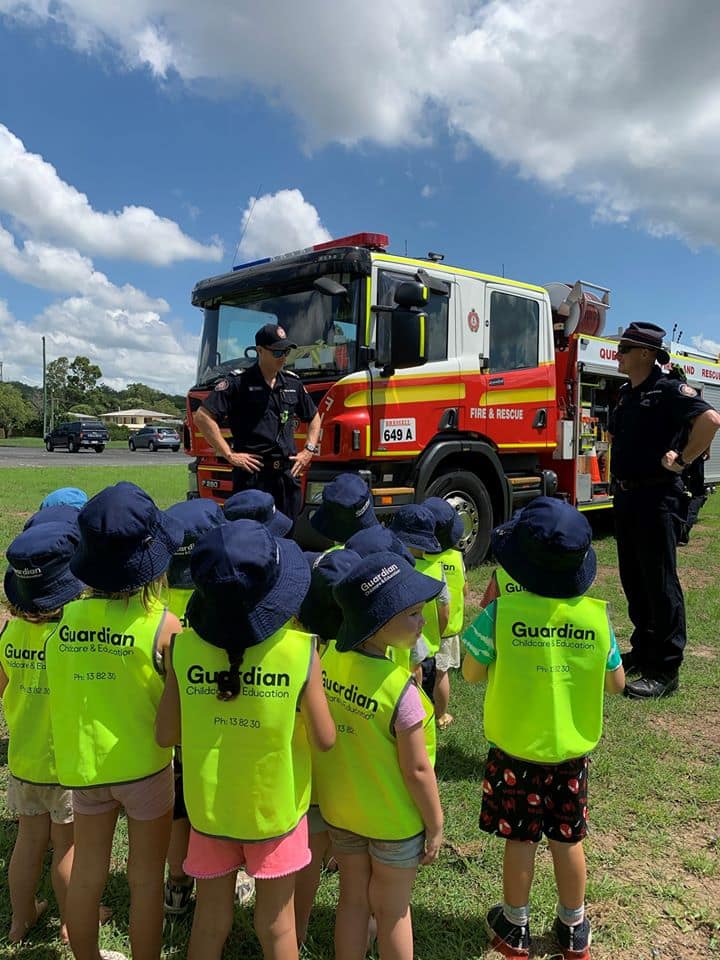 To further support the children's understanding of fire safety and prevention, we invited our local rural fire brigade to come visit the Centre.
The children learnt all about the tools and resources on the fire truck and were shown the different sized hoses the firefighters use, and were given a demonstration on how to use them. 
During the incursion, we were taught that each seat in a fire truck has a particular job. One is the driver/operator, one is the navigator who decides on the best route to the scene and provides updates, and the others are part of the attack crew, who are at the forefront of the danger and fight the fires.
The fire brigade then explained all of the different buttons and switches on the truck that help determine how much water to use.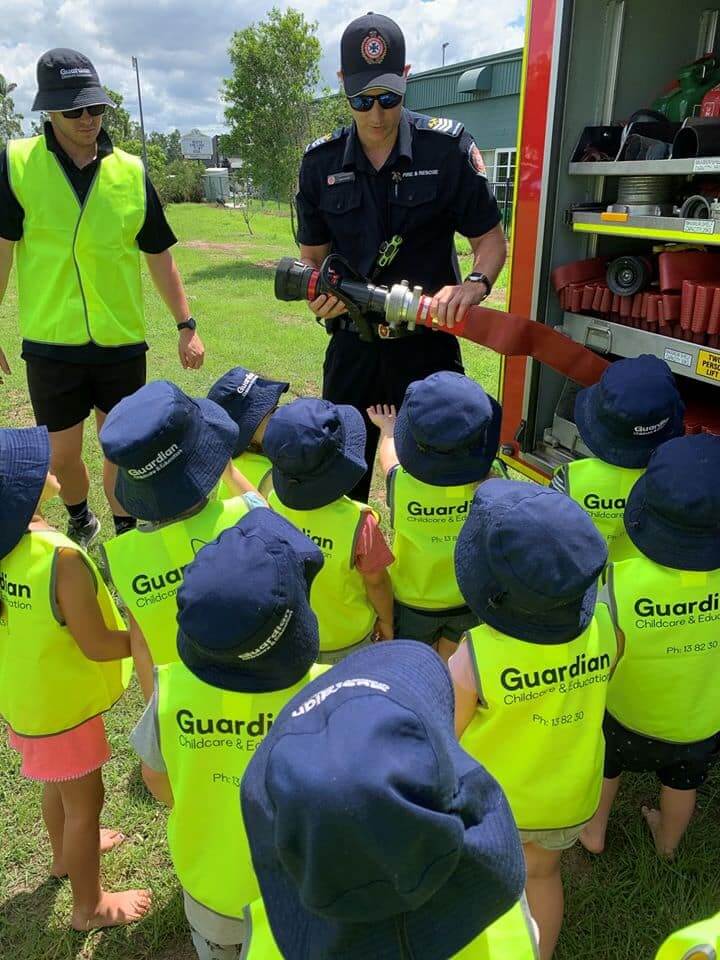 We also had fireman Luke show us how he puts on his gear before going to a house fire. The children were amazed, as Luke's demo put into perspective just how heavy their clothing is.
Our lucky last encounter was being able to hold the fire hose as the water came out. The firemen were really accommodating and listened intently to the children's exciting squeals of delight and comments, which was wonderful.
We are excited to follow up on the incursion with the children and continue our discussions around making safe choices and knowing what to do if we need help in an emergency situation.
Looking for the right Childcare Centre for your Family?
Submit your details and a member of our Concierge Team will be in touch to discuss what you need and how we can help you experience something more than childcare.

We'll be in touch soon.